Auto Express 2023 Winners
Each year, Auto Express puts a number of products to the test in the Philips light tunnel in Aachen, Germany, to see which bulb catches the eye (literally). The Auto Express team test the quality of light, the reach of the beam, and more.
Here are some of the products which came out on top:
Best Buy: Philips RacingVision GT200 H7
Named Best Buy in the Auto Express 2023 Awards, the Philips RacingVision GT200 H7 was praised for its 200% enhanced brightness, with its bright, white light and crisp cut-off lines when tested. These maximum performance bulbs allow you to see up to 80 metres further ahead than standard, with quartz glass technology providing both precise light and increased durability. Resistant to thermal shock and extreme temperatures or weather conditions, they are road-legal and ECE-certified for use anywhere, anytime.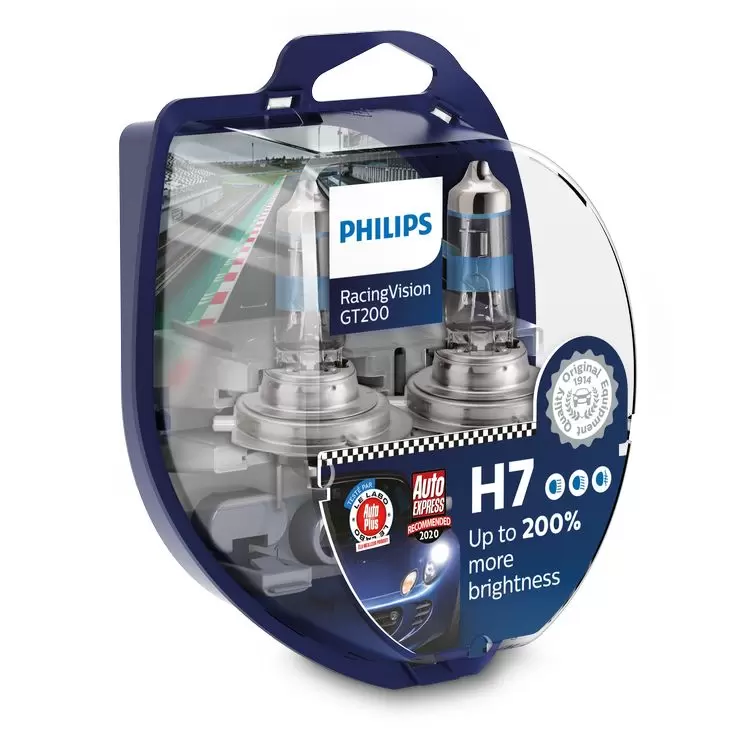 Shop Philips RacingVision GT200 H7
Recommended: OSRAM Night Breaker 200 H7
Making its way into the top Recommended bulbs for this year is OSRAM's Night Breaker 200 H7. These handy halogen bulbs shone out in Auto Express's maximum brightness test, resulting in a 4.5 star rating. Providing up to 200% more brightness than standard and a light projection of up to 150 metres, these road-legal bulbs provide a great option if you are looking to upgrade your halogen bulbs. The only shortcoming according to judges was the price, though when ordering these online from PowerBulbs, we'll make sure you get the best possible deal!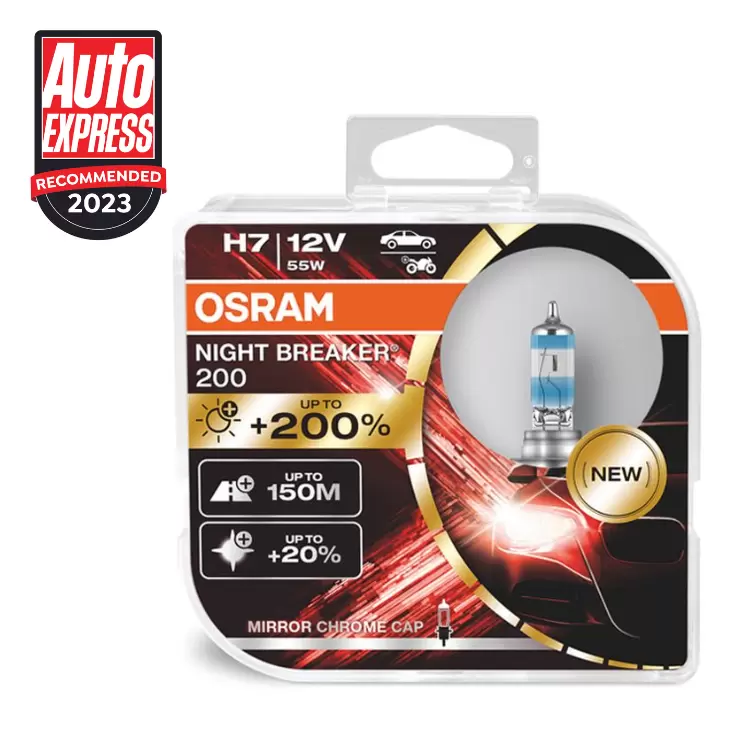 Shop OSRAM Night Breaker 200 H7
Recommended: Ring Xenon200 H7
Also recommended by Auto Express for 2023 is Ring's Xenon200 H7 headlight bulbs. Offering up to 200% brightness, this sees the brightest performance upgrade for the brand, performing well in testing and maximum brightness assessments, with a wide, bright projection and clear cut-offs. With a 3,700 Kelvin colour temperature, these bulbs achieve a whiter look compared to standard bulbs giving your headlights a touch of added style, and they are completely road legal. With no changes to your vehicle wiring required, they will also be easy to fit.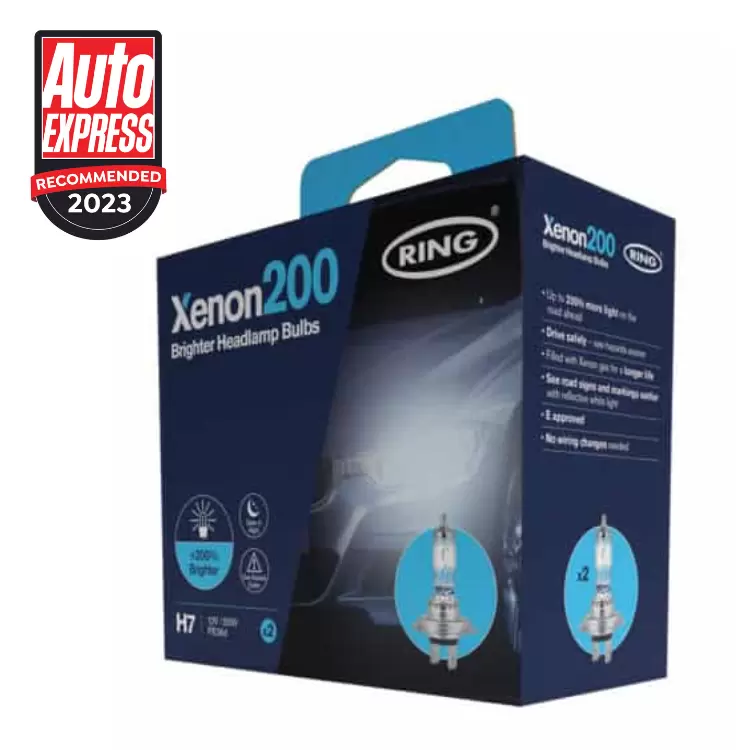 We've also added our top PowerBulbs picks which we think meet the mark if you're looking to upgrade your headlights this year, including:
OSRAM Xenarc Night Breaker Laser (Next Gen)
Customers love the convenience of higher, brighter visibility and the look of a stylish bulb all in one. That's why we recommend OSRAM's Xenarc Night Breaker Laser range for the best of both worlds! These next-generation bulbs come packed with the latest technology and are ready to truly shine, with a light projection reaching up to 250 metres long, with 200% more brightness. They are fully-road legal for normal road use and utilise high-quality materials for a longer lifespan. What's not to love?
Shop OSRAM Xenarc Night Breaker Laser
Philips Ultinon Pro9100 LED
The VIP of LEDs, Philips Ultinon Pro9100 LED will give you brighter lighting by up to 350%, with a 5,800 Kelvin rating providing a cool, white light for a stylish look. Yet there's more, as these high-performance bulbs even provide a longer lifespan of up to 5,000 hours, thanks to best-in-class technology and materials. With optimised vision, a stylish light colour, and durable, long-lasting quality, these high-performance LEDs offer everything you need to see and be seen on the road.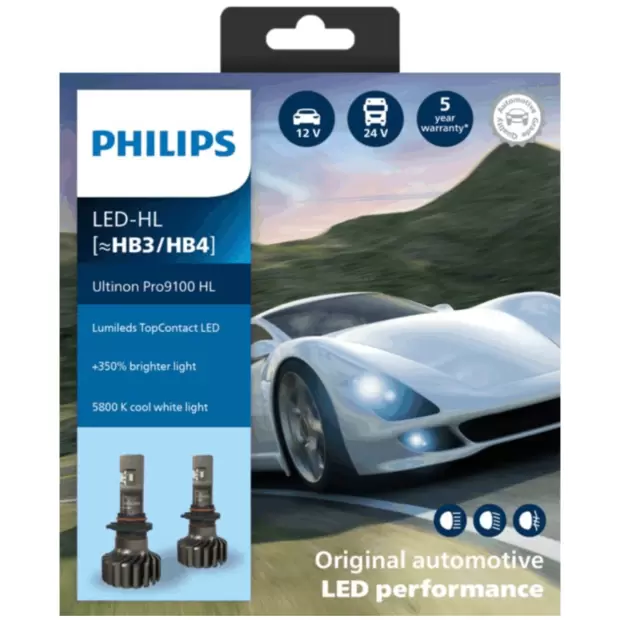 Shop Philips Ultinon Pro9100 LED
OSRAM Cool Blue Intense Next Gen
Brighter than ever before, OSRAM's Cool Blue Intense next generation range offers up to 100% more brightness than standard, delivering a Kelvin rating of up to 5,000. That's as close as you will get to factory-fitted LEDs. Giving you a bright, white light, these bulbs project subtle hints of blue not only for style but to produce a high-contrast light similar to daylight. If you want all the look and style of an LED in high-performance halogen form, these are the bulbs for you. Despite their brightness, they are also 100% road-legal, so you can use them on all public roads. Also available in OSRAM's Xenarc range.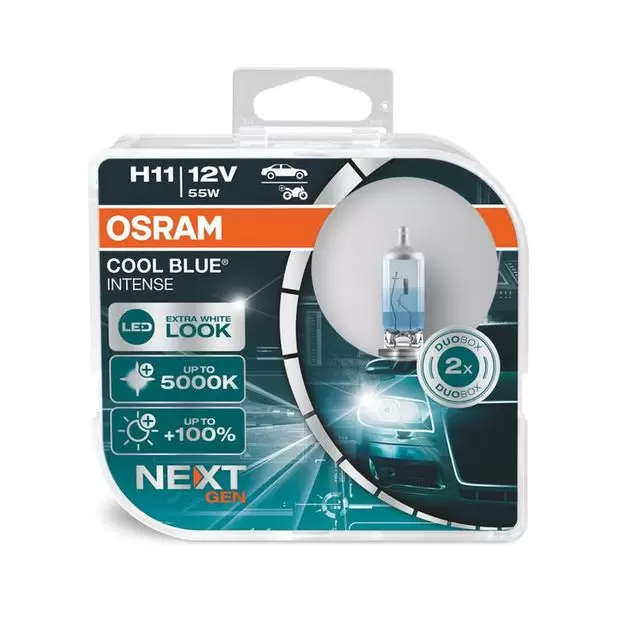 Shop OSRAM Cool Blue Intense Next Gen
OSRAM Xenarc D1S
Part of the Xenon Original Line, OSRAM Xenarc D1S (Single) bulbs offer you the latest xenon technology for improved visibility while driving. Producing up to 300% higher efficiency, these bulbs allow you to see further ahead, giving you greater confidence and faster reaction times. Not neglecting quality, the OSRAM Xenarc D1S also has a greater lifespan thanks to a reduced heat output, giving you improved brightness for longer. This means you can wave goodbye to frequent replacements!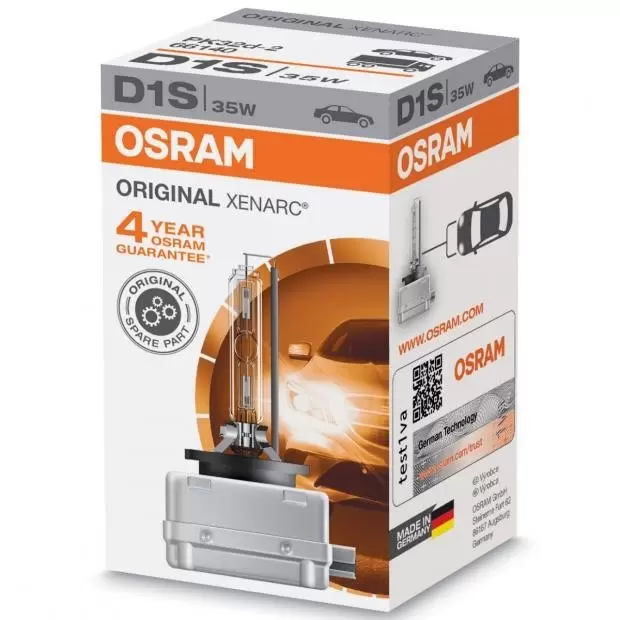 Philips WhiteVision Ultra
The ultimate halogen upgrade, Philips' WhiteVision Ultra range offers a high-quality light projection and a stylish look. Thanks to a high-precision filament, these bulbs offer up to 60% more vision giving you the same level of performance as an LED in halogen form. This can be especially great for night-time driving, allowing you to see further ahead on the road. With a 4,200 Kelvin rating, these are among the whitest road legal bulbs you'll find, and you won't have to compensate on your bulbs' lifespan as a result. That's because quartz glass covering provides increased protection against thermal or UV damage.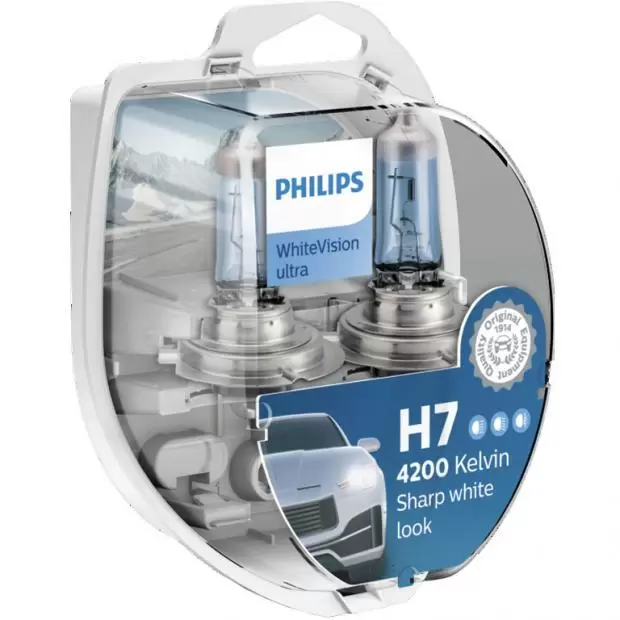 Shop Philips WhiteVision Ultra
OSRAM Night Breaker Laser +150%
As its name suggests, OSRAM's Night Breaker Laser +150% range offers up to 150% more brightness than standard bulbs, while having full ECE-approval for legal road use. With a light projection spanning up to 150 metres further ahead, you'll be able to see more clearly on the road, and spot potential hazards sooner. Produced using laser ablation technology and premium, high-quality materials, these bulbs are sure to keep your journeys well-lit for longer. Laser-etched glass also adds a stylish touch to these bulbs, with a 20% whiter light.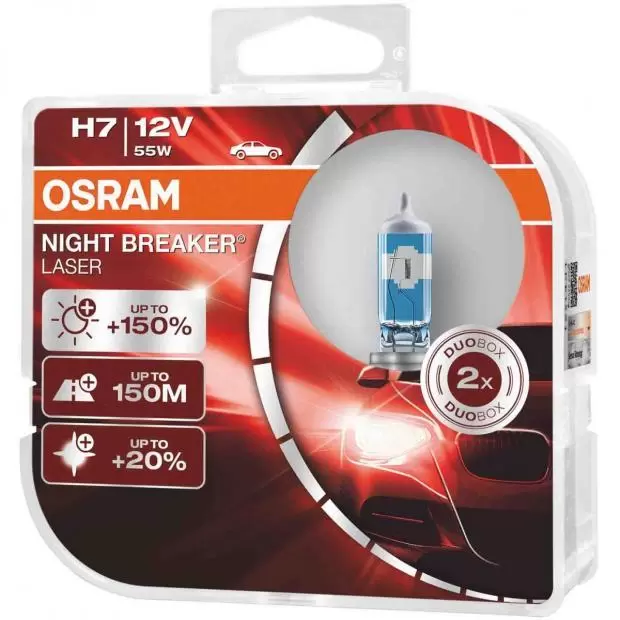 Shop OSRAM Night Breaker Laser +150%
Philips Xenon X-treme Vision Gen2
Last but certainly not least, are Philip's Xenon X-treme Vision Gen2 bulbs. These high-performance HIDs offer a powerful light projection that is up to 150% brighter. With improved peripheral vision, your road ahead will be lit confidently and clearly, including the edges of the road for added safety. A 4,800 Kelvin rating also means they deliver a crisp, white light that will be noticed by other drivers for both safety and style. Arc-blending technology also means that you needn't worry about dazzling other drivers, making the Philips Xenon X-treme Vision Gen2 convenient for everyone.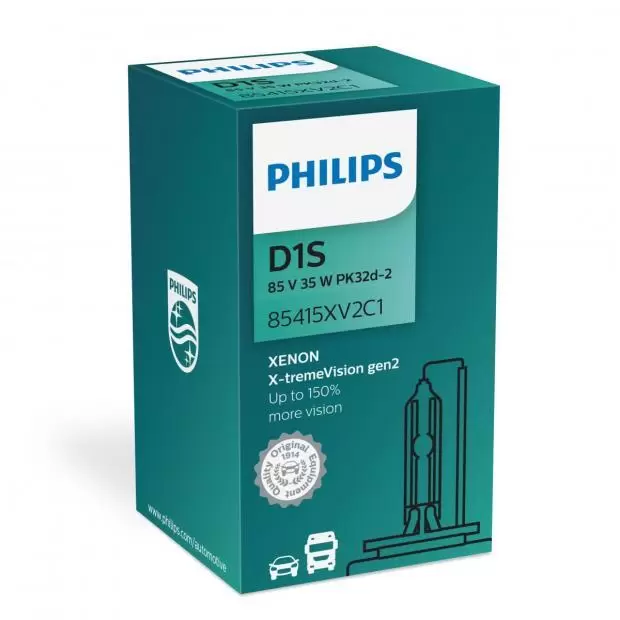 Shop Philips Xenon X-treme Vision Gen2
We hope you've found this information useful for finding your next car headlight bulbs this year! Head to our online bulb finder now and see which bulbs will fit your car, or shop our ranges now.
If you require any advice or have any questions on the bulbs you're looking for, please contact our friendly customer service team who'd be more than happy to help you, or head to our Facebook page for all the latest news.