Which bulb fits my car? Which headlight fitting do I need for my car?
These are the types of questions that our customer service team answer each day to help you, so we thought it would be useful to write a post about finding the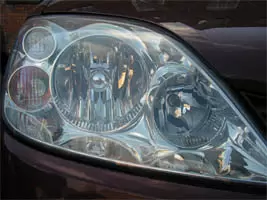 right fitting for your vehicle.
Along with all of the different bulbs, there are also different fittings, depending on your vehicle make and model. A fitting refers to the shape and size of the base of the bulb in order for it to correctly fit your vehicle.
There are a few different ways that you can find out what fitting your car needs for the particular type of bulb you want to purchase...
To find out which fitting you need for your vehicle and the bulb you are buying, you can look on our online bulb finder.
As a quick example, if I were looking to purchase low beam and high beam bulbs for a Ford Fiesta 2009 model, I would simply go to the PowerBulbs homepage and follow these steps:
Go to the online bulb finder
Select 'Ford' as the make, and 'Ford Fiesta 2008-2012' as the model
You'll then be taken to a page similar to this that indicates the fittings you need for each type of light
Double check this information in the vehicle handbook. This will have the most up-to-date information for your vehicle
Once you've figured out the fitting, you can then browse by fitting by clicking on the button next to which light you're wanting to replace: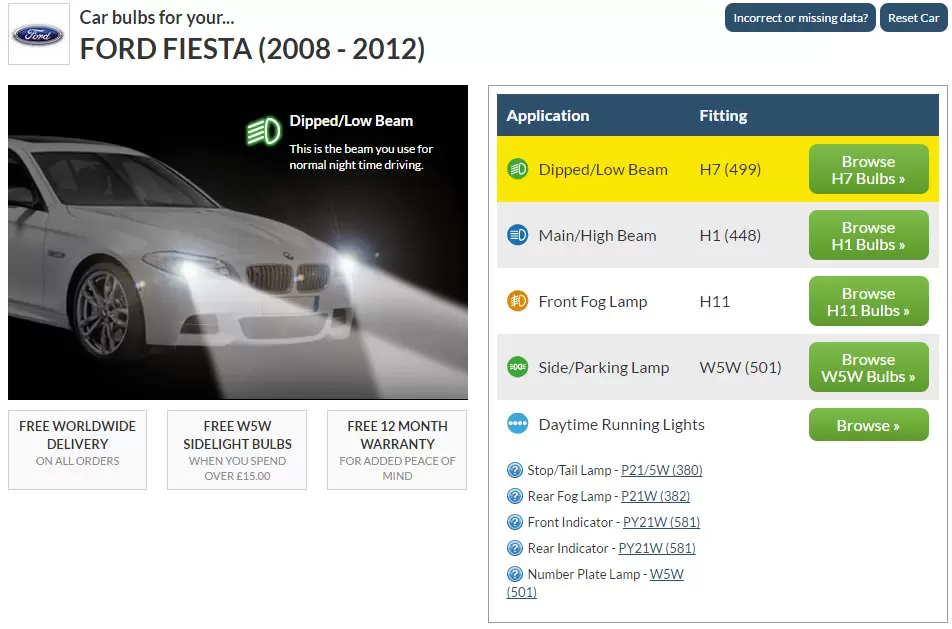 Other methods to find your fitting
You can also contact your vehicle manufacturer for the fitting information, or simply take a look in your vehicle handbook, which should state all the fittings that your vehicle needs for each type of light.
If you are a bit more hands-on and are able to remove your headlights yourself, you can remove the headlight and take a look at the bulb. The bulb will state the fitting around the casing i.e 'H7'. Take a look at this example: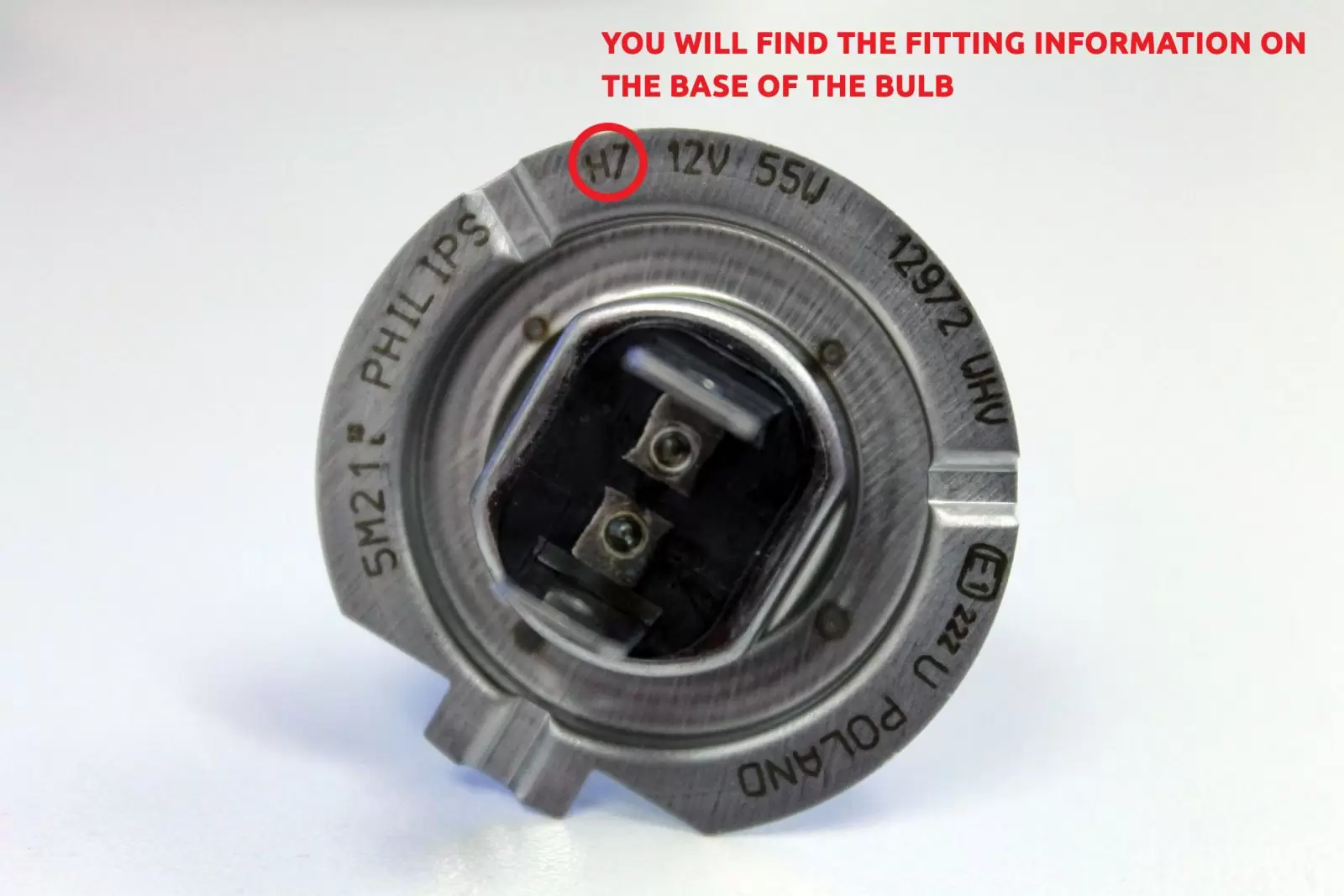 What if you can't find the fitting details for your car?
Unfortunately, we don't always have data for every vehicle, especially as new models are introduced quite often. If your vehicle isn't in our database then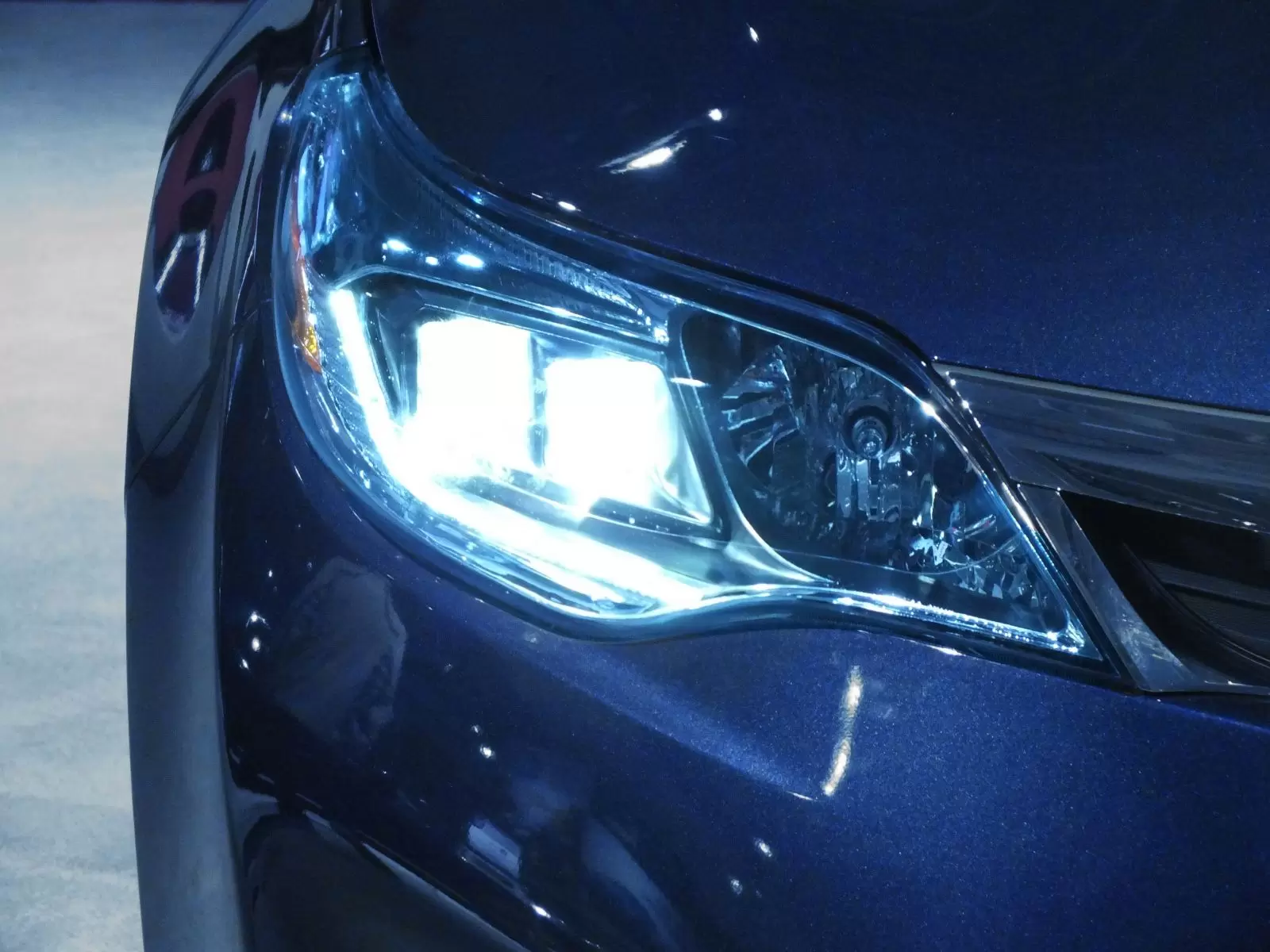 you could use one of the methods described above instead - either contact your vehicle manufacturer, look in your handbook, or take your existing bulb out to inspect it.
If you don't have a vehicle handbook and you can't find the data using the other methods, then contact us by phone or email. We can make some checks and contact you to advise what fittings you need. 
In summary - once you know what fitting you need, all you have to do is search for it in the website search bar and you will see all the bulbs we supply in that fitting. Pick your bulbs, place your order and you're all set!
We hope that this post was helpful to you. If you require any help at all with your fittings or choosing which car headlight bulb is right for you, then please feel free to get in touch.