How to Stay Safe on the Road
Due to the fact that humans are not nocturnal like owls and other animals, this means we lack the advanced night vision that these creatures have at their disposal.
Since sight is the most important requirement for driving, there are no other senses from the human system that can make up for this deficit, meaning that we must simply make use of the sight we have.
This can be done through using your vehicle's headlights to help see the road in front of you, and can only be done effectively at night-time if these:
Contain the correct bulbs for your specification
Are positioned correctly
Are in a good, clean condition
Road Safety at Night
Philips draws on the science to explain why good quality headlights and road vision are so important for your safety. As humans, we're not able to see as well in the dark unlike owls and other nocturnal animals.
Over time, it's also likely that the sight will deteriorate, with transparency gradually reducing. This will not only impact how you see, but also how you drive, meaning it's ever more important to make sure your headlights are in top condition.
According to Philips, every 12 years our resistance to glare will reduce by as much as 50%, which is why it's important to have headlights positioned correctly, so that they distribute light without dazzling yourself or other road users.
This makes it easier for you to confidently spot objects and hazards in your surroundings, especially while driving at night, meaning it's well worth taking the time to find the correct bulbs for your vehicle.
To read more about road vision safety awareness, read our latest blog, or take a look at our helpful FAQs below.
Age Means Change
In addition to the fact that the human vision is already limited in poorer light conditions, there's also the fact that it naturally deteriorates with age.
A Philips research study found that as your age increases over time, the transparency of the eye lens will gradually decrease, meaning that it's even more important for older drivers to have good lighting when they are driving.
Once again, the above factors come in and are important to ensure that the road ahead is well-lit, so you can anticipate and respond to things quickly.
With age also comes an increased sensitivity towards glare, which can disturb or even temporarily blind your vision while behind the wheel. According to the retailer, our resistance to glare reduces by as much as 50% every 12 years.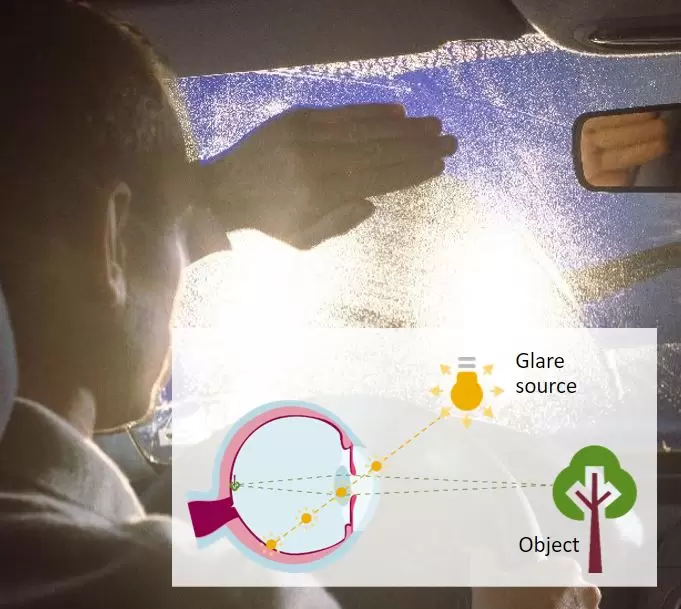 Reducing The Risks
It's important to be aware of the risks with night-time driving so that you can prepare for your journey accordingly and take extra precaution where needed.
Philips reports that a massive 80% of accidents occur during night-time and under bad weather conditions, despite the misconception that at night-time there are less cars on the road. Compared to under 20% of those occurring in daylight, this means it's vital you know how to drive safely at night if you need to do so.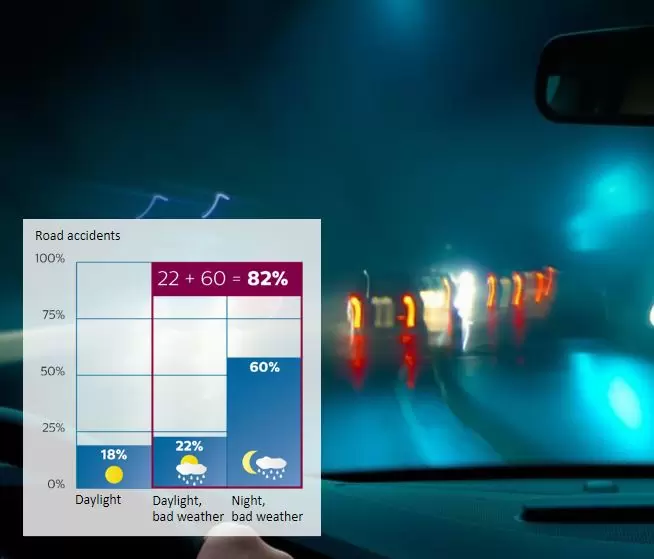 You can reduce the risk to yourself and other road users of getting into an accident by ensuring that you use your headlights correctly- dipped beam as standard, and main beam for when driving on rural, country roads where there is less street lighting.
If you do use your main beam headlights, you should remember to flick these off when approaching an oncoming vehicle, or when overtaking a vehicle from behind to reduce dazzling. You should also avoid looking directly into the headlights of oncoming vehicles and focus on the road in front of you.
Aside from using your headlights correctly, you also need to know how to maintain them correctly. This involves getting bulbs replaced which are dim, flickering, or faulty as soon as possible, and making sure headlights are clean and positioned correctly.
FAQs
Is driving at night dangerous?
Driving at night-time can be more dangerous due to poorer visibility in the dark. According to the National Safety Council (NSC), visibility when driving at night can become limited to about 500 feet (reduced to just 250 feet with normal headlights).
This means an increased reaction time to hazards, especially on faster roads. Thankfully, there are a variety of things you can do to reduce the risk of an accident. From making sure headlights are correctly positioned and clean, looking away from oncoming lights to avoid dazzling, and driving slower where visibility is more restricted- caution is key!
Why is night-time driving dangerous?
Night-time driving can be dangerous for a number of reasons. For a start, due to poorer visibility it's more difficult to see what's ahead of you and anticipate quickly. This means it will be more difficult to judge distance and speed, to spot pedestrians, and avoid being dazzled by other road users.
There are also numerous weather conditions such as heavy rain which can cause flooding on the road surface, leaves covering road markings, and sleet/snow which can make the road surface slippery and unsafe.
What should drivers do to stay safe on the road?
Although it can be riskier, there's no need to fear driving at night if you take the correct steps and preparation for your safety. Here are some helpful tips for driving in the dark to make your journey safer with ways to stay safe on the road:
Drive slower to give you more time to react
Make sure windows are clean inside and out to reduce glare
Ensure headlights are clean, bright, and correctly positioned
Minimize distractions while driving at night
Don't drive if you are feeling at all sleepy
Turn off high beam headlights when meeting oncoming drivers
What are the best headlight bulbs for night driving?
The best headlight bulbs for your vehicle will be bright and road-legal, easy to fit and correctly positioned. Philips provides a range of light-optimizing bulbs to brighten your drive, including the RacingVision GT200, X-tremeVision Pro150, WhiteVision Ultra and Xenon X-treme Vision gen2 HID.
What should I do when overtaking at night?
When overtaking another vehicle at night-time, you should first make sure that it is safe to do so. You should indicate your intention and make sure to leave plenty of room, while ensuring you have a clear view of the road ahead before moving out.
To avoid dazzling the driver you are overtaking, you must make sure to use dipped headlights instead of your main beam lights.
What are the brightest headlight bulbs?
Currently, the brightest bulbs on the market tend to offer around up to 200% further light projection than the standard.
The brightest bulbs you can get will depend on which lamps your vehicle requires, from halogen and HID xenon to LED. Each of these will offer specific options which you can upgrade to, depending on the fitment required.
To find out which bulbs are right for your car, use our handy online bulb finder on our homepage, by simply entering in your vehicle registration.
Why is night driving harder with age?
Driving at night-time is already difficult for the average driver, though it can be even more so for older drivers. This is due to a number of changes that occur naturally with age relating to sight. The pupils shrink and dilate less with age, which means less light enters the eye.
The cornea and lens of the eye also become less clear over time which can increase sensitivity towards glare. This may make it more difficult to make out objects and hazards on the road at night-time.
Power-up with Philips
You might not have put a lot of thought into your vehicle's headlights, but there are several important benefits to be gained from doing so.
From improved visibility and road vision safety to faster reaction times, it's vital to keep those bulbs burning bright. Unsure of what bulbs you need? We're here to help.
At PowerBulbs, we offer a range of high-performance headlights to fit your specification for a safer, smoother drive. Our range of Philips vision-optimizing bulbs provides the best in automotive lighting, ensuring road-legal, high-performance headlights you can count on.
Benefits:
Improved light positioning giving you a better view of the road ahead
Better light distribution to illuminate important road areas
Reduced glare to avoid dazzling your eyes
Efficient lighting where you need it most
Safer driving at night-time
Philips RacingVision GT200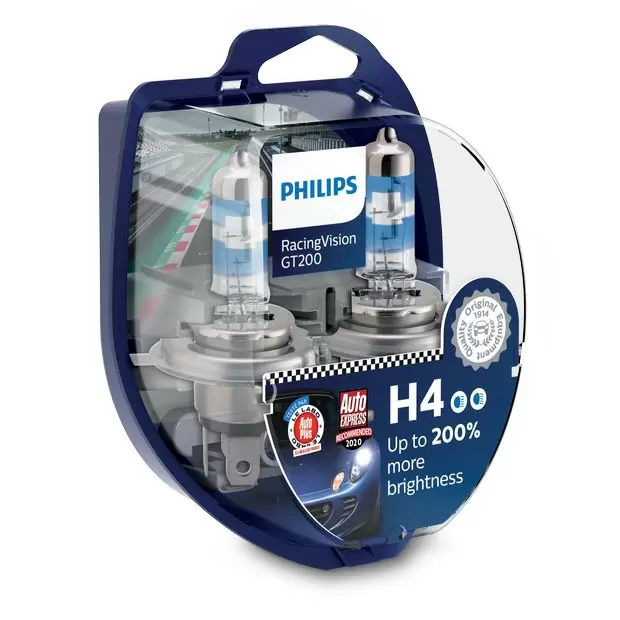 The Philips Racing Vision GT200 lives up to its name, offering a light projection of up to 200% brighter than standard bulbs and extending your vision further by up to 80 metres. Available in H7 and H4, the Philips RacingVision GT200 may just be the best and brightest bulb for your vehicle.
Explore Philips RacingVision GT200
Philips WhiteVision Ultra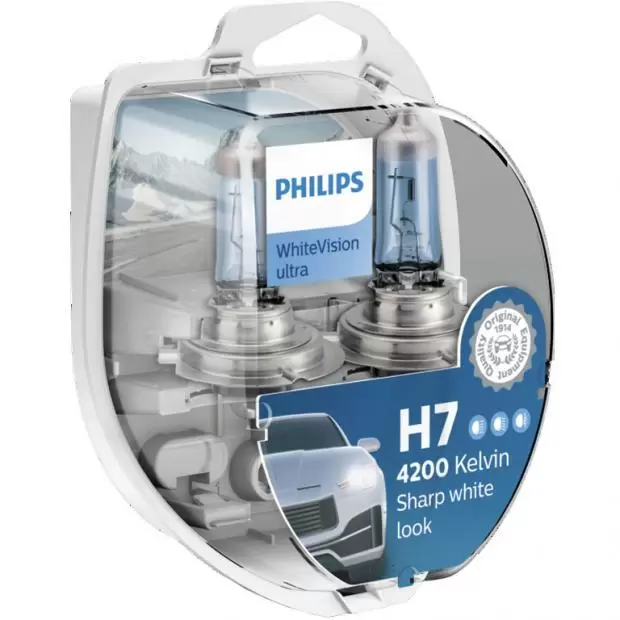 The Philips WhiteVision Ultra is also true to its name, offering the whitest colour light you'll find among road-legal halogen bulbs. They offer a Kelvin rating of up to 4200K, combining aesthetics and technology to provide a safe and stylish look for your vehicle's headlights. Available in H7 and H4, brighten up your drive with the Philips WhiteVision Ultra.
Discover Philips WhiteVision Ultra
Philips X-tremeVision Pro150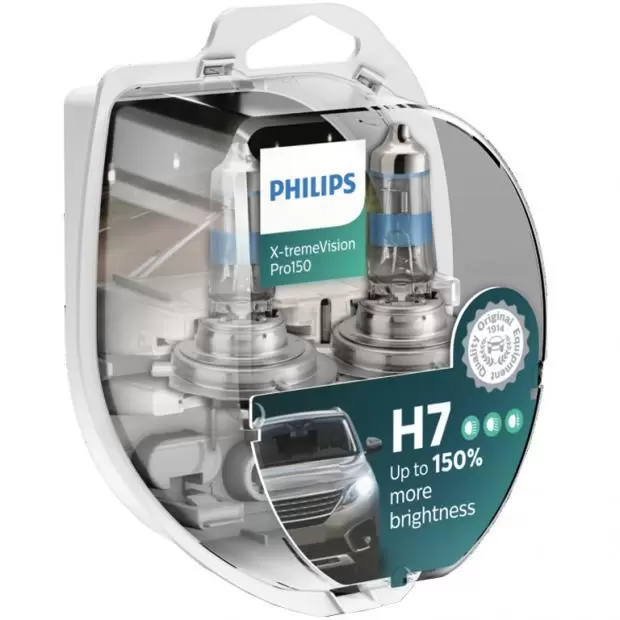 Offering up to 150% brighter light projection, the Philips X-tremeVision Pro150 gives you brighter lighting without reducing the lifespan of your bulbs. With a lifespan of up to 450 hours, these bulbs will help to brighten your drive for longer.
Philips Xenon X-treme Vision gen2 HID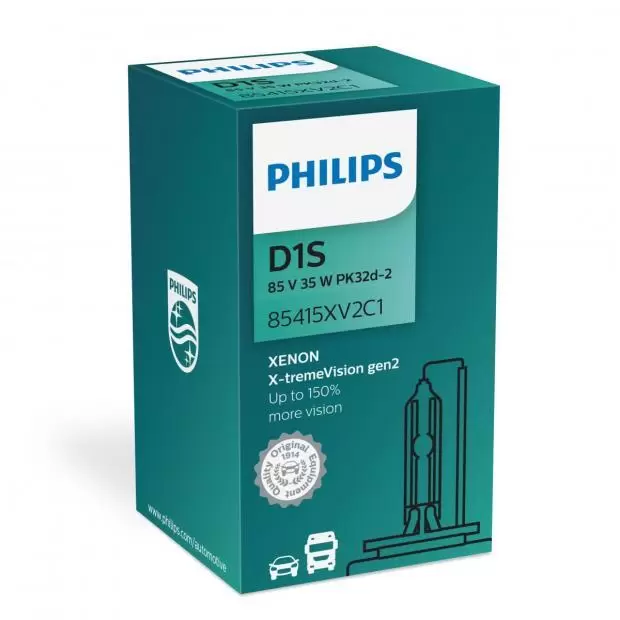 Available in D1S, D2S, D3S, D4S and D2R fittings, Philips Xenon X-tremeVision gen2 HID bulbs offer unparalleled lighting optimisation. These maximum performance bulbs offer up to 150% more vision with an optimal light spectrum. Delivering on both safety and convenience, you'll be well-set for the road ahead, day or night.
New to Xenon bulbs? We've even put together a handy guide get to you started.
Staying Safe on The Road
We hope you've found this article useful and feel more confident both checking and using your headlights and know how to keep yourself and others safe at night-time.
Not sure which bulbs are best for your car? Explore high-performance bulbs with our Philips range.
Or head to our homepage and use our online bulb finder to see what bulbs your car needs.
Got a question you'd like to ask? Feel free to contact us.