Philips X-tremeVision Pro150
Let's first take a look at the X-tremeVision Pro150. Taking over the reins from the massively popular X-tremeVision range of car headlight bulbs, this range carries on the X-tremeVision tradition of offering huge lighting improvements. Where the X-tremeVision offered improved light output up to 130% brighter than a standard halogen, the X-tremeVision Pro150 ups the ante, offering a remarkable extra 20% increase. As such, the X-tremeVision Pro150 offers an immense, Maximum Performance light, with an up to 150% increase in terms of brightness.
Of course, with some poorly designed bulbs, increased light doesn't necessarily mean increased vision. It is crucial that where extra brightness is achieved, that light is put to good effect and is positioned to accurately frame the road ahead. Thankfully, Philips' engineering team has proved themselves more than up to the task. The X-tremeVision Pro150 has a perfectly accurate beam that enables it to illuminate up to an extra 70 metres of the road ahead.
Think about what the X-tremeVision Pro150's extra light means in terms of your driving experience. Such a massively enhanced light allows for added vision on the road, but it also helps alert other drivers on the road to your presence. Driving from this position of improved light has the extra benefit of improving one's comfort and safety on the road.
Philips have also designed their X-tremeVision Pro150 headlight bulbs range to scrupulous production standards in compliance with ECE homologation regulations – meaning they are completely road legal for public usage. And with a lifespan of up to 450 hours, the X-tremeVision Pro150 even matches its predecessor, the Philips X-tremeVision, for longevity.
Philips RacingVision GT200
In a similar vein to the X-tremeVision Pro150, the RacingVision GT200 is another improved update on a previously existing Philips halogen car bulbs range: the Philips RacingVision. Much like its namesake, the Philips RacingVision GT200 is a Maximum Performance halogen headlight bulb, capable of achieving breathtaking amounts of light on the road. Amazingly, where the RacingVision already boasted a huge illumination increase (up to 150% brighter than standard), the RacingVision GT200 achieves a miraculous light up to 200% brighter than a standard halogen bulb.
This huge extra provision of light translates to a massive amount of extra light on the road: the Philips RacingVision GT200 headlight bulb projects a bold light up to 80 metres farther than standard. Thanks to Philips' precision-engineering and expert grip over light beam technology and positioning, the Philips RacingVision GT200 is able to put all of its extra brightness to good use.
Beyond the practical improvement of extra brightness on the road comes an added self-assurance and sense of security, which helps to lessen stress levels behind the wheel. As you spot potential hazards far in advance, so too will other drivers on the road notice you, thanks to the striking, far-reaching light of the RacingVision GT200. All of which means that the RacingVision GT200 grants you not only huge amounts of light and safety, but also can decrease stress and anxiety while driving in the dark.
Where the Philips RacingVision GT200 surpasses its predecessor, the RacingVision range, for light output, it does so at no cost to bulb lifespan. In fact, miraculously, where the RacingVision offered a bulb lifetime of up to 200 hours, the experts in Philips' engineering teams have endowed the new RacingVision GT200 range with an expected bulb lifespan of up to 250 hours. Given the enormous enhancements to light output already achieved, this extra lifespan is a definite bonus. Thankfully, Philips RacingVision GT200 is also fully tested and ECE-certified for road legal use on all public roads and highways.

Which is best?
With two such supreme, similar bulbs as the Philips RacingVision GT200 and X-tremeVision Pro150, it's practically impossible to choose a 'best' option! Both bulbs offer big improvements to light output and give drivers with halogen headlight bulbs the chance to drive with impressive vision and visibility, while remaining road legal.
Where neither bulb range has a particular flaw, the biggest difference that might hold sway between the RacingVision GT200 and X-tremeVision Pro150 is the extra 50% light that the RacingVision GT200 boasts. Though it is worth remembering that where this is a significant increase in light output, it does come at the cost of a reduced bulb lifespan – 250 hours compared with the X-tremeVision Pro150's whopping 450 hours.
Ultimately, it's up to the driver to weigh up bulb lifespan and extra light and decide which is the best option for their specific lighting needs. Whatever the choice, you can be sure of a stellar halogen light performance and optimal bulb design.
Did you enjoy this article? Do you have any further information that we've missed? Please let us know via our Facebook page. Moreover, if you're interested in reading another Philips RacingVision GT200 H7 review click here.
---
About the Author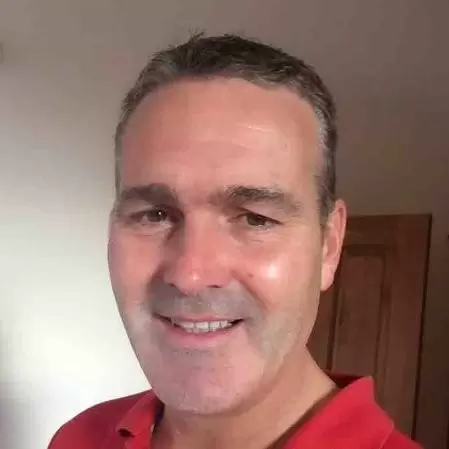 John Conboy is the founder of PowerBulbs.com, a UK based automotive lighting specialist, which ships bulbs worldwide. John has 20+ years experience in the industry and in that time has become an approved partner of Philips and OSRAM. 
---