How do I know if my car uses HID bulbs?
There are a few ways to check this. You can look in your vehicle handbook, which will display the most up-to-date fitting information. If your vehicle uses xenon HIDs, you'll be looking for a fitting that begins with a 'D', such as 'D2S'.
If you don't have your vehicle handbook with you, don't worry! We have a trusty vehicle registration input tool and online bulb finder that will help. Simply fill in your vehicle's details, and browse the full range of bulbs in your specific fit.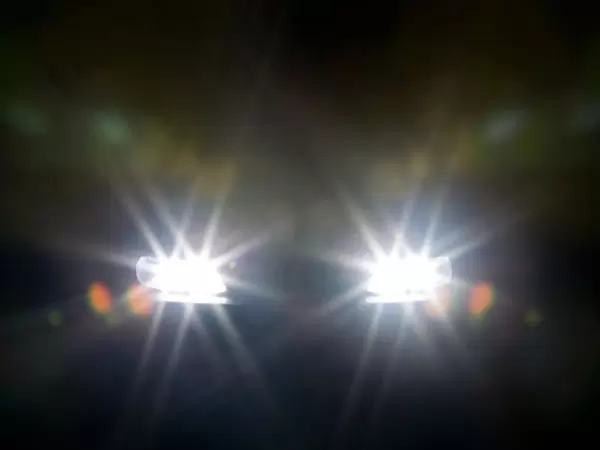 Can I install HIDs on my halogen car?
If your car is designed to use halogen bulbs, you can't simply install xenon bulbs – they physically won't fit. Take a look at this comparison of a halogen and a xenon HID bulb:
If you compare the bases of the bulbs, you will see that they look completely different and are therefore not interchangeable. The reason for this is because halogen bulbs can be plugged directly into the car with no problems. Due to the gas discharge technology used in Xenon HIDs, the base of the bulb has to be designed in a different way to accommodate this.
Can I fit halogens into my xenon car?
Just to complicate things, halogen bulbs can sometimes fit into some places on a HID car. Most cars use separate bulbs for their dipped and high beams, and on a xenon car, you may find that you have a xenon bulb in your dipped beam, and a halogen in your high beam. However, a halogen bulb wouldn't fit into the xenon socket, and vice versa.
What about a HID conversion kit?
If you want HID bulbs to fit your halogen car, there are HID conversion kits on the market that help you to do this. Check out our range of HID conversion kits manufactured by M-Tech. All of these high-quality kits come with a free 12-month warranty for peace of mind.
Shop our range of HID conversion kits.
How can I get a xenon HID effect from my halogen bulbs?
There are many great options if you're after a white light from a halogen bulb. If you want to remain road legal, take a look at the following bulbs:
OSRAM Cool Blue Intense – a colour temperature of up to 4200K makes the Cool Blue Intense an ideal choice for drivers who want the ultimate in style whilst remaining road legal.
If you're after a very close colour match for factory-fitted xenon lights, there are some bulbs with a higher Kelvin rating than the ones mentioned above. Please note that these are not road legal and are not suitable for use on public roads. Our bestsellers in this category are:
Philips Diamond Vision – the Diamond Vision range has a Kelvin rating of 5000K, giving you a strong, crisp white light that is a close colour match to a standard xenon HID.
View our whole styling bulb range.
Check out our complete guide to xenon bulbs to learn more about xenon headlights.
What type of headlights are best?
There are three main car headlight options on offer – halogen, xenon, and LED, and each one has its own set of pros and cons.
Halogen headlights have been around for a long time and are relatively cheap and easy to use. Xenon lamps are much more modern, they have powerful illumination properties and shine brighter than traditional halogen bulbs, however they are more expensive to purchase and can cause glare due to their brightness. LED headlights require very little energy to power and produce an instant, high intensity light, but like xenon bulbs they can be expensive and can also dazzle road users if they aren't correctly aligned. 
Where can I buy car light bulbs?
If you're looking to purchase high-quality lights for your vehicle, look no further than PowerBulbs! We are the leading specialists in our sector and have over 35 years of experience providing vehicle bulbs and spare parts. Rest assured, if you need an automotive lighting solution, you're in the right place.
We hope that this post has answered your questions regarding the use of HID bulbs on a car fitted with halogen headlights. Learn more about what bulbs you need for your car here. If you have any queries, please do not hesitate to get in touch with our Customer Support Team online, on 01924 334180, or via our Facebook page.