Extra brightness
Both bulbs are manufactured by two of the leading manufacturers in the field, so you'd expect a huge extra provision of light on offer from each of these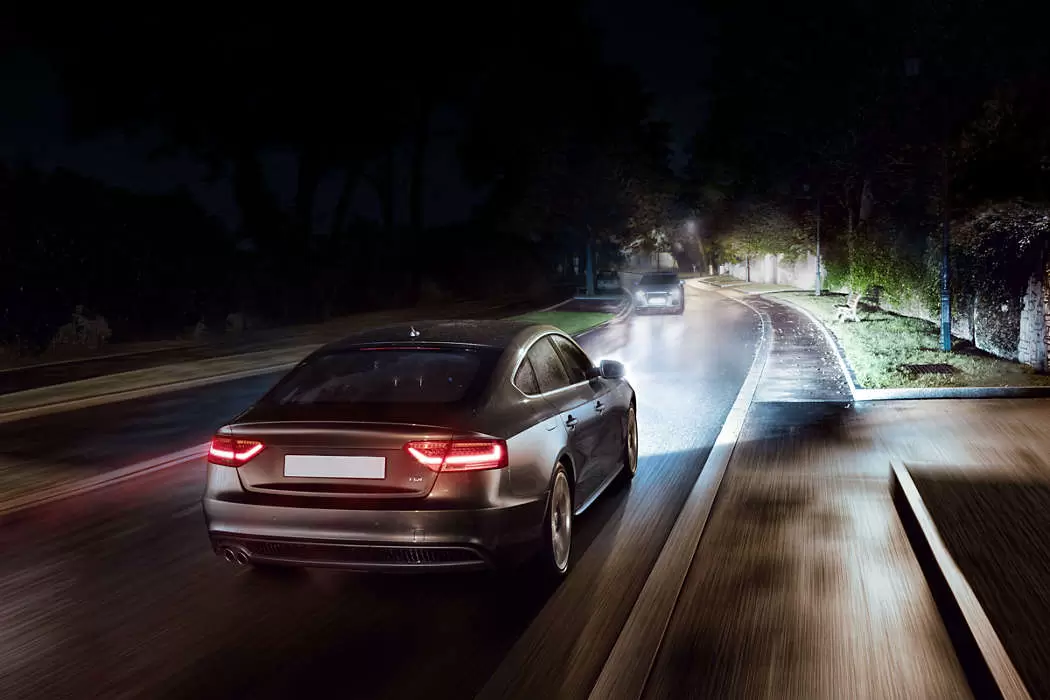 ranges. You're in luck - this is precisely what you get.
After years of the Night Breaker Laser name being associated only with OSRAM's most powerful halogen range, the anticipation for a xenon HID range has been great. With the prestige and extensive labours of OSRAM's engineers, the Xenarc Night Breaker Laser is up to 200% brighter than a standard bulb.
Philips offers a similarly impressive amount of light on the road with their highly reputed Xenon X-treme Vision gen2 range. The terrific light output achieves up to 150% extra brightness in comparison to a standard headlight bulb. Philips' highly skilled team of engineers and first-rate design standards are to thank, not only for this great light output, but for the range's ongoing success within the automotive lighting industry - not something to be sniffed at!
OSRAM Xenarc Night Breaker Laser is a massive upgrade to standard, factory-fitted xenon HID lighting, and even a sizable one to most of its competitors' Maximum Performance bulb ranges. Where the Philips X-treme Vision gen2 by no means cuts any slack in terms of extra brightness, it seems to us that OSRAM wins this round.
 
Light on the road
Here we approach the first snag in our comparison between the two ranges. OSRAM provide a measurement of the Xenarc Night Breaker Laser's light projection, but the Philips Xenon X-treme Vision gen2 doesn't have this information available.
Firstly, we should reflect on the information we do have to hand. OSRAM Xenarc Night Breaker Laser bulbs claim to have a light projection of up to 250m in length. Even though brightness and length do tend to go hand-in-hand with Maximum Performance bulbs, it's worth remembering that this isn't a given.
Some inferior brands of headlight bulbs may be capable of producing a powerful light, but lack the technical know-how and engineering skill to produce an accurate projection on the road ahead. Obviously, this is certainly not the case with OSRAM.
Nor, we believe, is it the case with Philips. Although the Xenon X-treme Vision gen2 does not offer a specific guide to the length of its powerful beam, Philips certainly have a precedent of consistently refined light manufacture. This - along with hoards of satisfied customers and reviewers - allows for a safe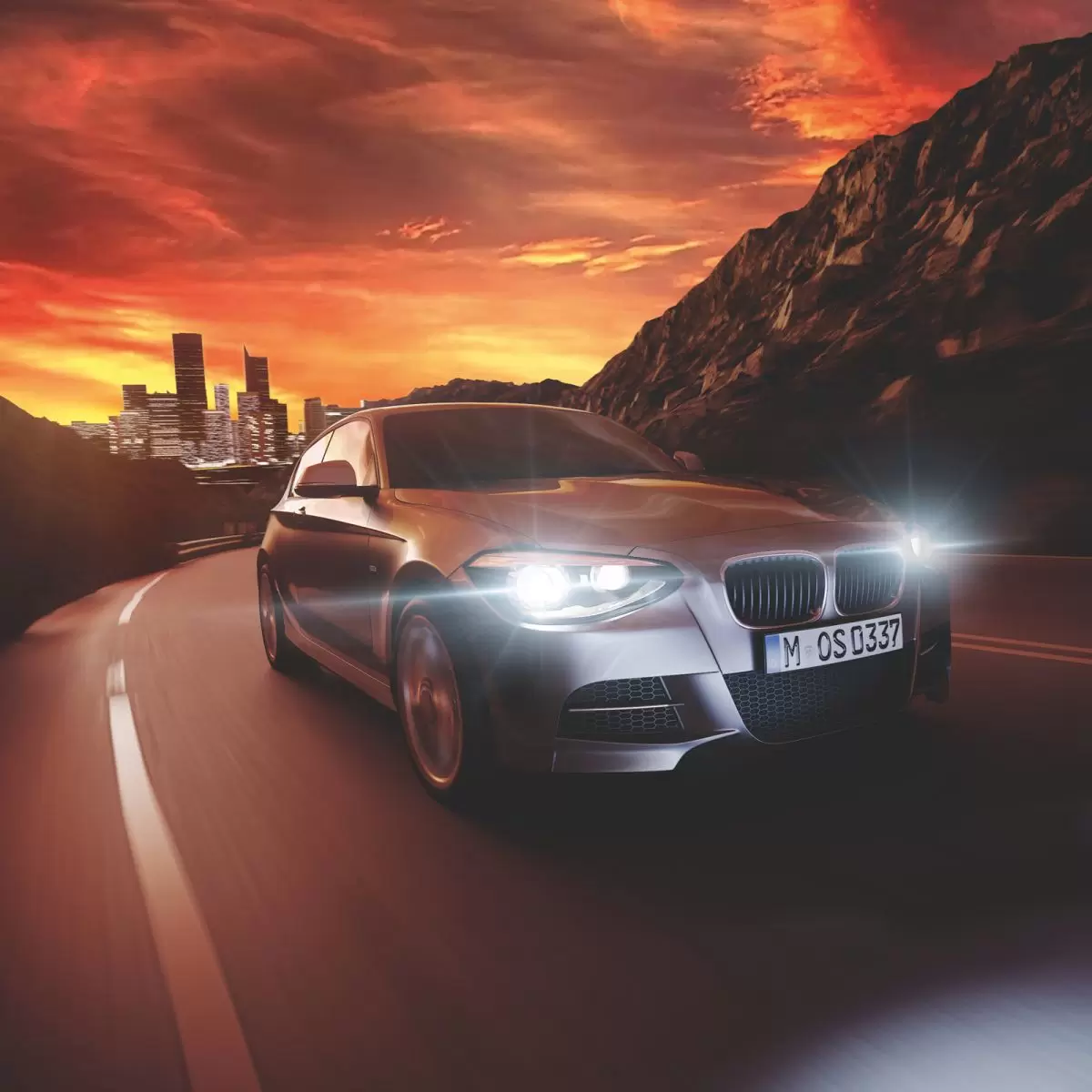 presumption that the X-treme Vision gen2 bulb achieves a perfectly positioned beam placement and, as such, enhanced vision.
Despite the Philips Xenon X-treme Vision gen2's powerful light, the OSRAM Xenarc Night Breaker Laser's beam length is specified, which definitely has more appeal. It seems OSRAM may win this round, too, but only by a whisker!
On, then, to another snag in the battle...
 
Colour temperature
Interestingly, only Philips have provided a colour temperature as part of the specification of the range. The impressive 4800K colour temperature of the Xenon X-treme Vision gen2 bulb gives a characteristically xenon-HID sharp white light. It's worth nothing that this 4800 Kelvin rating matches Philips' standard xenon HIDs.
Seeing as OSRAM do not provide a colour temperature for their newest range, it's time to do a little digging.
Neither of these ranges' main purpose is styling. Therefore, it's possible to assume that OSRAM have simply matched the colour temperature of the Night Breaker Laser with their own standard xenon HID range, which comes in at around 4100K - 4300K. This will still achieve the 'classic' white xenon look, but technically is lower than the X-treme Vision gen2.
If we use this as a guide (remember, the OSRAM's colour temperature is unknown), then it's fair to assume that Philips have the edge on this one for having a slightly whiter light.
 
Road legal
Both ranges are designed and constructed in accordance with ECE standards. This means that both bulbs are road legal and are suitable for use on all public roads, allowing you to benefit from enhanced light and vision safely and on a daily basis.
 
So, which is best?
It's a close call... there's no cut and dry winner here. The OSRAM Xenarc Night Breaker Laser does produce extra brightness on the road, but Philips potentially has a slightly whiter light. The Xenon X-treme Vision gen2 has the advantage of reputation, as it's a bestseller. However, there's also a benefit in having a brand new bulb, with possibly new technology used to create it.
Have OSRAM created a Maximum Performance xenon HID bulb that can knock the Philips Xenon X-treme Vision gen2 off its pedestal? Only time will tell!