Philips Xenon WhiteVision has now been replaced with the Philips Xenon WhiteVision gen2 range.

Battle of the Bulbs: Philips Xenon WhiteVision vs. OSRAM Xenarc Cool Blue Intense
Xenon HIDs can be a bit of a minefield, especially when it comes to styling bulbs. How do you know which one is best for you? To help you choose, we've pitted two of our favourite styling Xenons against one another. Which one will emerge victorious in the Battle of the Bulbs?
In the blue corner, we have the brand new Philips Xenon WhiteVision - Philips newest addition to their styling Xenon range. And in the orange corner, OSRAM's much loved Xenarc Cool Blue Intense is ready for battle.
Here's a handy table showing you the main differences between each range: 
| | |
| --- | --- |
| Philips Xenon WhiteVision | OSRAM Xenarc Cool Blue Intense |
| Colour temperature of up to 6000K | Colour temperature of up to 5000K |
| Designed to match LED lights | State of the art Xenon HID technology |
| Standard lifetime | Long lifetime |
Ding ding! Who will throw the first punch?
 
Round One: Colour temperature
OSRAM's Xenarc Cool Blue Intense packs a powerful punch with a colour temperature of 5000K. The bulbs produce a crisp, ice white/blue light without the
need for a blue coating on the bulb. But with a higher Kelvin rating of up to 6000K, the Xenon Whitevision dominates this first round. The crisp, white light of the range is specifically designed to reduce irritation and dazzle for oncoming drivers.
Winner: Philips Xenon WhiteVision
 
Round Two: Technology
Both bulbs in this round have very different strengths. The Xenon WhiteVision range is designed to harmonise with LED lights. If you have LED bulbs already fitted elsewhere on your vehicle, the opponent in the blue corner is an ideal match in terms of colour. In the orange corner, the competitor is gearing up for a mid-round battle. OSRAM's state of the art Xenon technology produces up to 20% more light in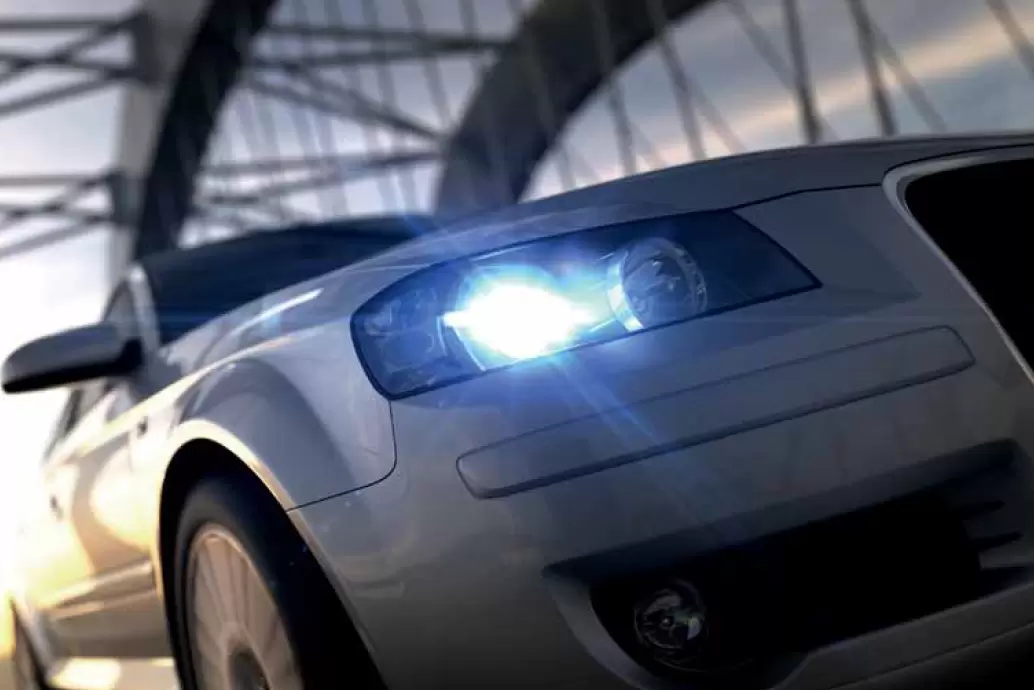 comparison to a standard Xenon HID.
It's a draw!
 
Round Three: Lifetime
It's the final round, and tensions are high. Will the WhiteVision emerge victorious, or will the Cool Blue Intense deliver the final blow? The Philips Xenon WhiteVision range has a standard lifetime of approximately 5+ years. That's a pretty good right hook, but luckily, not enough of a blow to the OSRAM Xenarc Cool Blue Intense, whose long lifetime beats the blue corner hands down.
Winner: OSRAM Xenarc Cool Blue Intense
 
The results are in...
... And it's a tie! Both have great features and are similar in terms of colour temperature and performance. With this one, it depends what you're looking for in a bulb. If you want a modern look that matches the LED lights you've already got installed, Philips WhiteVision is the ideal choice for you. OSRAM Xenarc Cool Blue Intense bulbs are great for those looking for a distinctive, ice white light for the ultimate in style.