3 Reasons to Upgrade Both Your Dipped and Main Headlight Bulbs
If you're not too clued up on automotive lighting you may be confused about the lingo being used to describe the different types of headlight bulbs for your car. There are highs and lows, main and dipped, but what does it all mean? 
 
Headlight bulb lingo made simple: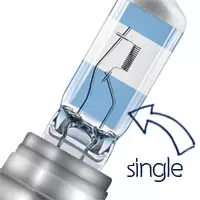 Single filament: To put it simply, a single filament headlight bulb only includes one filament. If your car uses single filament bulbs you'll quickly discover that you need two headlight bulbs in each side, as one will work the dipped beam and the other will work the main beam.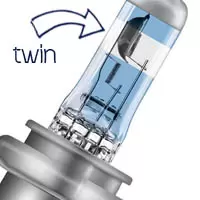 Twin filament:  If your car requires a H4 bulb, you are relying on a twin filament bulb for both your low and dipped beam. A twin filament is a single bulb with two filaments inside. The filaments are ignited at different wattages, providing light for both your dipped beam and main beam all in one tidy bulb!
If your car uses a twin filament, you don't need to worry about upgrading the dipped and main beam. One bulb will do both.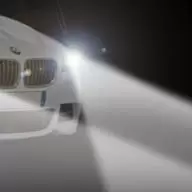 Dipped beam AKA low beam: The term dipped or low beam refers to the light you use for normal night time driving.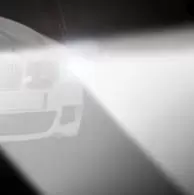 Main beam AKA high beam: The main or high beam is the light used when driving on a dark country road, or the light used to flash oncoming traffic.

So, you've decided to upgrade your car headlight bulbs and you're probably focusing on the dipped beam - the bulb used most for night time driving. But have you considered upgrading both your dipped and main beam headlight bulbs at the same time? Here are three reasons why we think you should...
1. Two birds, one stone
The number one reason I'd give for upgrading both your dipped and main beam headlight bulbs simultaneously would be time. Either way, if you decide to replace the bulbs yourself or ask a mechanic to do so, replacing both bulbs together just makes sense as you'll be geared up for replacing one set anyway. Think of what you can do with all that time you'll save if you'd decided to change the bulbs separately! 
2. Match made in heaven
By opting for both dipped and main beam headlight bulbs in your chosen range, be it OSRAM Night Breaker Unlimited or Philips X-treme Vision +130 for example, you'll find the two bulbs (low/high) will match up perfectly. If you only decide to upgrade your dipped beam headlight bulbs you just won't achieve that uniform look with a standard bulb in for the main beam.
Some argue that you don't use your main beam very often, but for me it's a matter of principle to have the two sets of bulbs match. I'm going to use one of my favourite mottos here, which also links to the first point, 'do it nice, or do it twice!'
3. Every little helps
By upgrading your dipped and main beam headlight bulbs together, you won't only save time, but you could also save money. You'll likely save money if you decide to ask a mechanic to install both sets of headlight bulbs at the same time.

What more could you want? By upgrading both your dipped and main headlight bulbs today you'll benefit from a uniform look, you'll save time and you'll even save money!