Colour temperature
When dealing with styling car headlight bulbs, the main feature to consider is colour temperature. The higher the Kelvin rating of a bulb, the whiter and cooler the colour of the light produced. The typical, yellowish light produced by standard halogens tends to have a Kelvin rating of around 3200K - 3500K. Here, both the Philips WhiteVision Ultra and OSRAM Cool Blue Intense offer a much higher colour temperature of 4200K.
This increase in Kelvin rating means a much whiter and stylised light appearance that is more visually striking than a standard bulb. In terms of light colour, 4200K is a close colour match to daylight, and fits within the standard colour temperature range of xenon HIDs (between 4100K and 4800K for OSRAM and Philips standard).
Both the WhiteVision Ultra and Cool Blue Intense are great options for those seeking a close colour match for HID bulbs.

Extra light on the road
Often when upgrading your vehicle's lighting with halogen styling bulbs, you'll see a great light colour but will have to sacrifice the light output. This is because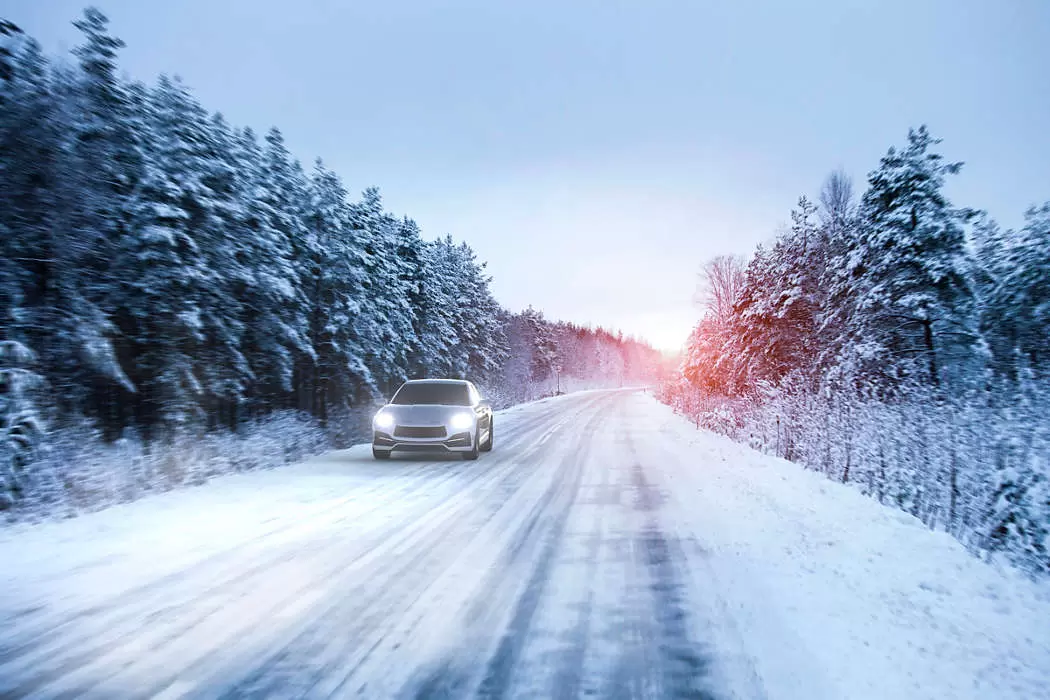 the bulb uses its power to whiten the light, rather than to produce a longer light beam. This limitation of halogen technology means that it's very rare for a headlight bulb to offer both style and increased light output in comparison to standard.
Both the OSRAM and Philips ranges do offer an increase in light output. OSRAM Cool Blue Intense delivers an extra 20% of light than standard. The Philips WhiteVision Ultra manages to produce even more light, offering an extra 60% than standard.
This increase in light output is a brilliant addition to each range, and we have a clear frontrunner in this round with the WhiteVision Ultra. However, don't forget that the Cool Blue Intense still does give you that important extra vision, safety and comfort on the road, too.

Road legal?
A hugely important feature of both the OSRAM Cool Blue Intense and the Philips WhiteVision Ultra is the fact that they're both road legal. Both ranges are ECE certified and are 100% legal for use on public roads and highways.

So, which bulb is best?
Both ranges offer a wealth of benefits, especially a striking 4200K colour temperature. But with a slight increase in light output, the Philips WhiteVision Ultra just has the edge over the OSRAM Cool Blue Intense. However, OSRAM's stylish offering is a dependable, bestselling bulb with a loyal fan base for a reason. Ultimately the choice is yours. Whichever range you choose, you're in safe hands!