Maximum Performance bulbs
You should choose a maximum performance bulb if you want extra light and a longer beam on the road. This is why they're called maximum performance -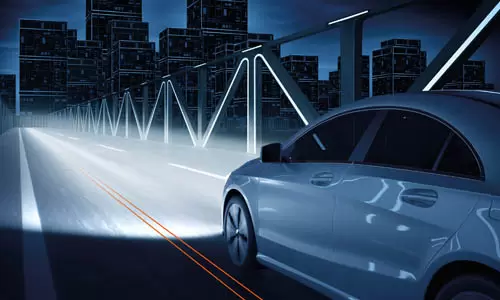 they light up more of the road ahead, helping drivers see better and further.
Maximum performance bulbs do a great job on dark country roads and in rainy conditions, giving you that important boost of light when you need it the most.
The main disadvantage of maximum performance ranges is their colour temperature. The colour of light produced is very similar to a standard bulb. Expect to see colour temperatures around the 3400K - 3900K mark (a yellowish colour). For some people, the colour of light produced doesn't matter. However, if you're after a more modern, stylish look for your car, you may want to take a look at a styling bulb (more on this later).

Which maximum performance bulbs are best?
If you've decided that a maximum performance upgrade is right for you, our bestselling maximum performance ranges are:
Two new ranges hit our digital shelves late in 2016:
These new ranges do offer more light on the road. However, it's worth noting that they both have a shorter expected lifespan than both the X-treme Vision +130 and the Night Breaker Unlimited.
Take a look at this handy chart that shows you the key facts of each range:

| | | | |
| --- | --- | --- | --- |
| | Light on the road | Beam length | Colour temperature |
| Philips X-treme Vision +130 | Up to 130% more than standard | Up to 45m longer than standard | Approx. 3400K - 3700K |
| | Up to 110% more than standard | Up to 35m longer than standard | Up to 3900K |
| | Up to 150% brighter than standard | Info not provided by Philips | Up to 3700K |
| | Up to 130% more than standard | Up to 40m longer than standard | Up to 20% whiter than standard |

Styling bulbs
Pick a styling bulb if you want a whiter light on the road. Styling bulbs have higher Kelvin ratings than maximum performance ranges, meaning that they produce a cooler/whiter colour temperature than standard. These bulbs come in many different colours, ranging from a crisp white all the way up to blue.
Be careful when choosing a styling bulb. Because of their colour temperature, some are not classed as road legal. If you would rather choose a road legal bulb, you can look out for two things:
Road legal halogen bulbs have a colour temperature of 4200K or below
Look for an ECE R37 certificate - this classes bulbs as road legal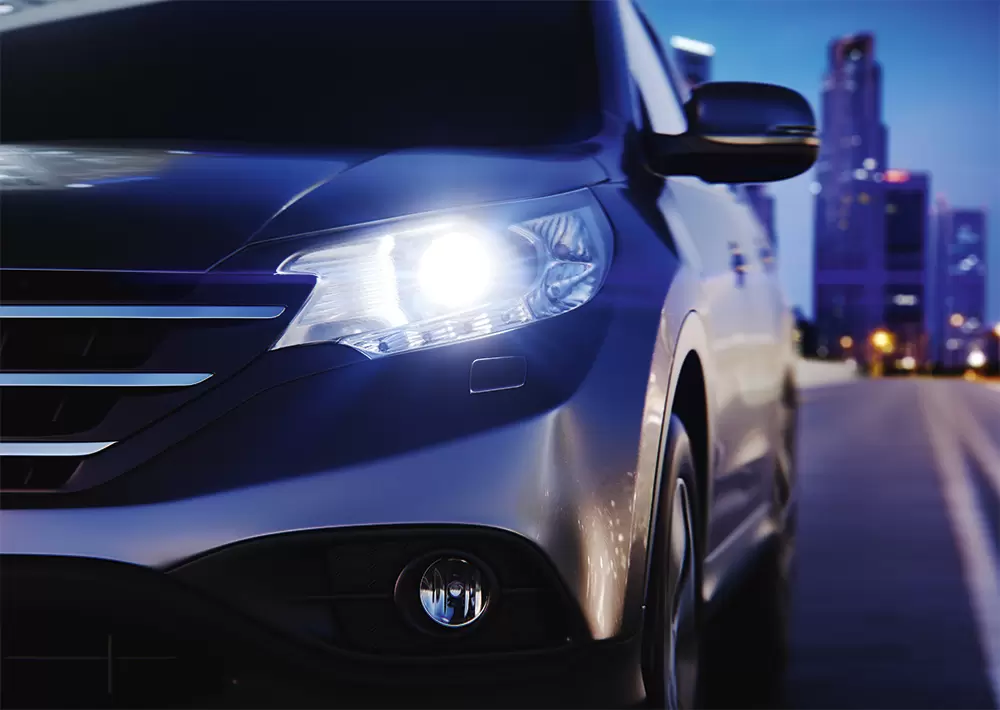 Styling bulbs do look sleek on the road, but they do have their disadvantages. All of their extra power goes into producing a whiter light. Because of this, you'll find that most styling bulbs do not offer a greater light output in comparison to standard. If you're interested in colour rather than beam length, styling is the right choice for you.

Which styling bulbs are best?
Choosing a styling bulbs is more subjective than maximum performance. Each range offers something different and which bulb you pick is down to you. Our bestselling styling ranges are:
Here's all the main specs for each range:
| | | |
| --- | --- | --- |
| | Colour temperature | Road legal? |
| | Up to 5000K | No |
| | Up to 4200K | Yes |
| | Up to 4300K | No |
| | Up to 5000K | No |
| | 6000K | No |

Eco/Longlife bulbs
Are you a driver who isn't too concerned with beam length or colour temperature, but would rather have a bulb that lasts longer? If you are, then we would recommend an eco/longlife range. These bulbs do exactly what they say on the tin - they last a lot longer than standard, meaning that you won't have to go through the hassle of changing your bulbs as often.
The downside with longlife bulbs is that their power is used to maintain the lifespan. With most longlife ranges, you won't notice much improvement on extra light or colour in comparison to standard.

Which longlife bulbs are best?
Our bestselling longlife ranges are the Philips Longlife EcoVision and the OSRAM Ultra Life. Take a look at their key stats below:
| | | |
| --- | --- | --- |
| | Lifespan | Colour temperature |
| | Up to 4 times longer than standard | 3100K |
| | Up to 3 times longer than standard | 3200K |

Xenon HIDs
If your car uses Xenon HID, you'll also see the same bulb types that work in the same way. The one major difference between Xenon and halogen is that HID bulbs can have a higher colour temperature whilst remaining road legal. This is due to the different laws for halogen and Xenon HID.