Take a look at the main differences between the OSRAM Cool Blue Hyper+ and the Philips Diamond Vision below:

Colour temperature
Both bulbs produce a colour temperature of 5000K. The higher the Kelvin rating, the cooler the colour temperature will be. 5000K produces an ice white light with a slight blue tint - a close colour match for Xenon HID bulbs.
If you're all about style on the road, the Philips Diamond Vision or the OSRAM Cool Blue Hyper+ are both ideal choice for your car.

Brightness
These bulbs are tied on colour temperature, but it's their brightness that really sets the two ranges apart. Philips Diamond Vision works in a similar way to other styling bulbs. The range uses its power to produce a whiter light rather than any extra light output in comparison to a standard bulb.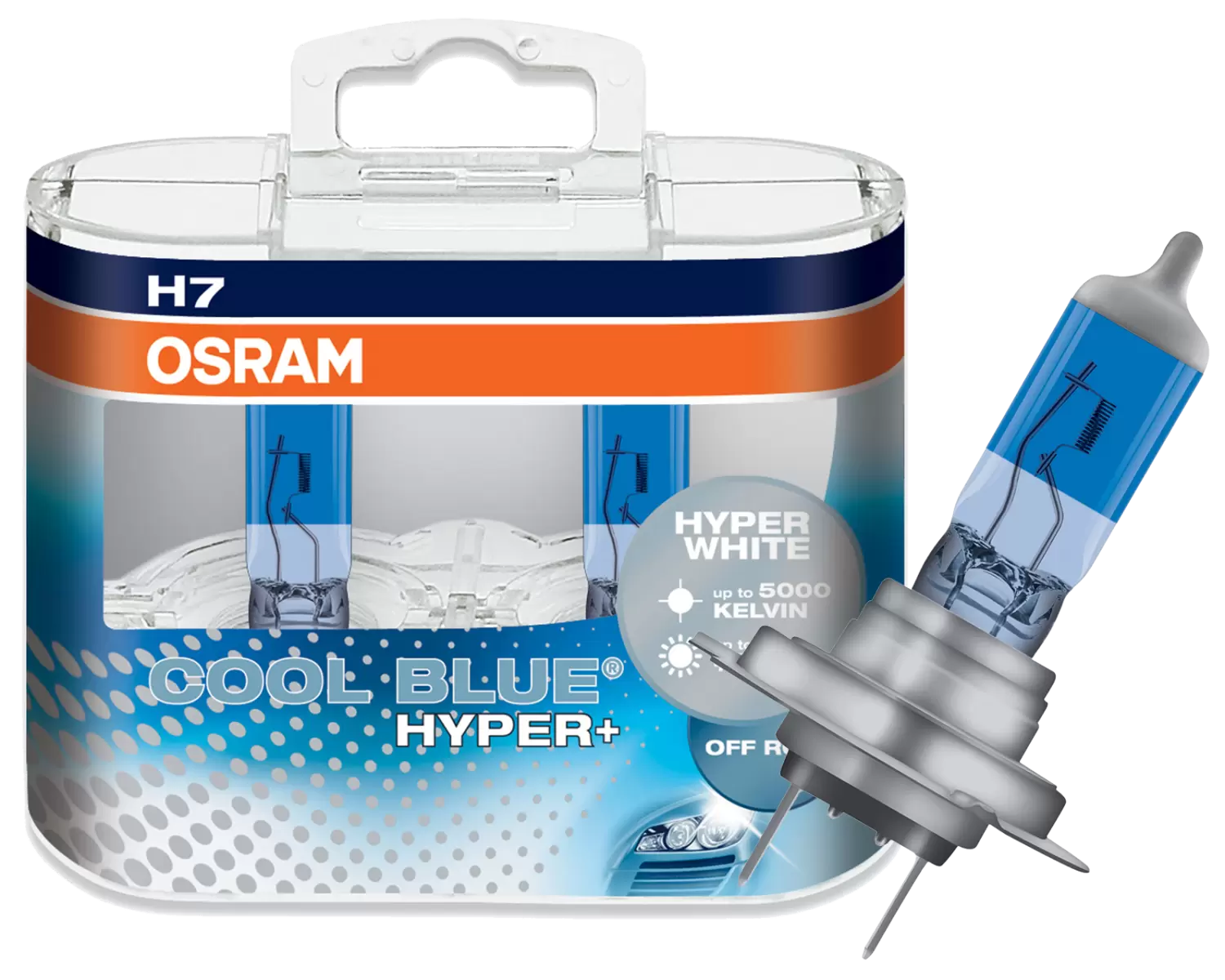 OSRAM Cool Blue Hyper+ goes one better. The range can produce a whiter light that's up to 50% brighter than standard. So, in comparison to Diamond Vision, you're getting the best of both worlds - the distinctive look with a brighter beam.

Road legality
Due to their high colour temperature, both the Cool Blue Hyper+ and the Diamond Vision are not road legal. This is because their strong ice white/blue light can potentially be confused with the lights of the emergency services and can distract other drivers.

Which bulb is better?
It's all down to personal preference. If you're after a strong, stylish and dynamic look, then the OSRAM Cool Blue Hyper+ may be the best choice. It has the added bonus of extra brightness, which also helps you to see more of the road ahead as well as producing that modern look.
However, if you choose Philips Diamond Vision, you'll get one of the best ice white beams that a halogen can produce!