Take a look at the main differences between Cool Blue Boost and Diamond Vision:

Colour temperature
Both bulbs produce a colour temperature of up to 5000K. The higher the number, the cooler the light will be. 5000K is a close colour match for factory-fitted Xenon HIDs and produces an ice white light with a slight blue tint.
If you're all about style, either of these bulbs would be an ideal choice for you.

Brightness
One of the features that sets these ranges apart is brightness. Philips Diamond Vision does not offer any extra light output than standard. Its power goes into producing the whitest light possible. This is common for most styling bulbs – the higher the colour temperature, the less light output you'll get on the road.
However, OSRAM's Cool Blue Boost is no ordinary styling range. The bulbs work at a higher wattage, meaning they have lots more power and can produce both a whiter light and extra light on the road. With the Cool Blue Boost, you'll benefit from up to 50% extra brightness in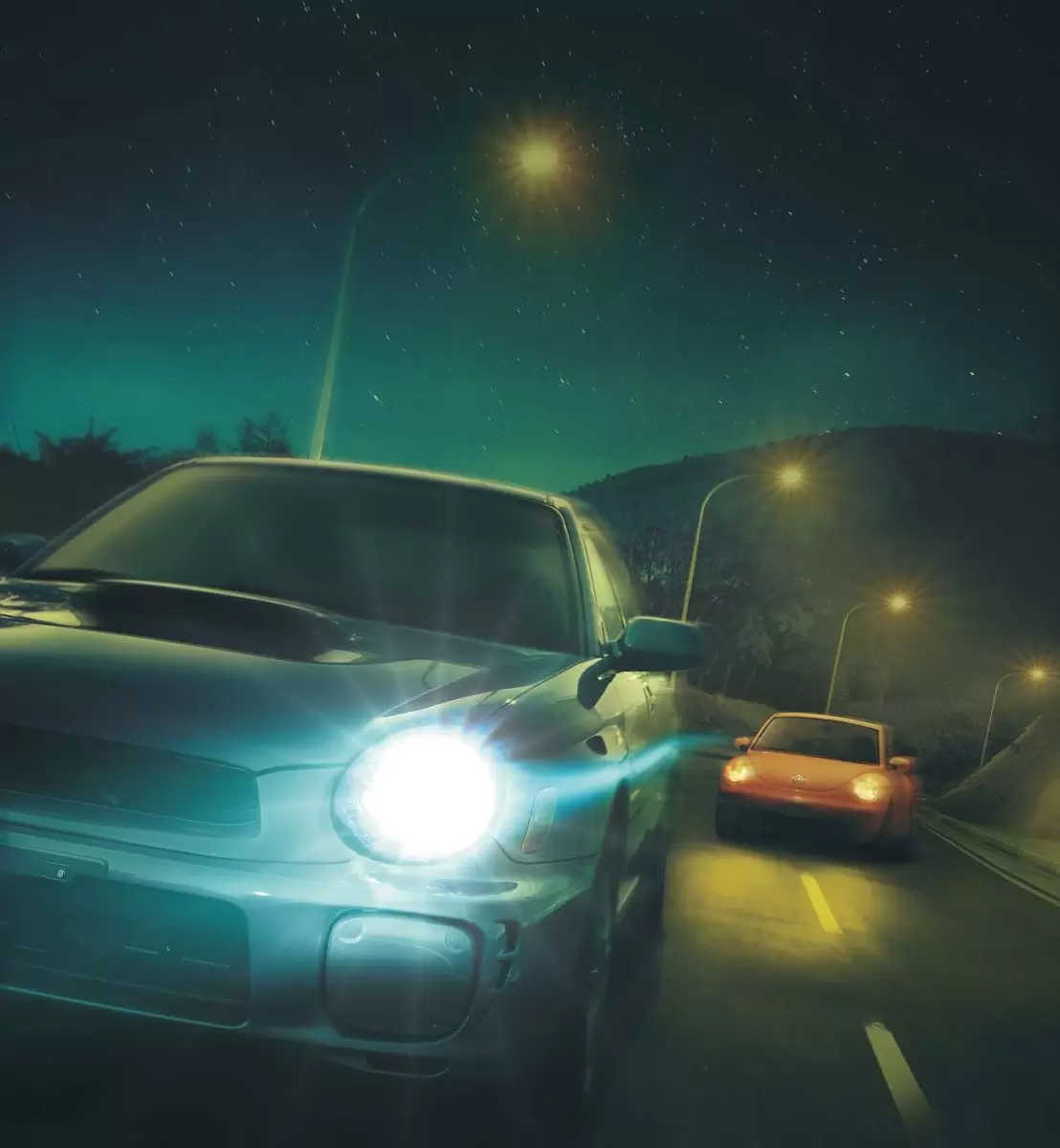 comparison to standard.
So, essentially, you're getting the best of both worlds: the light output of a mid-range performance product with the colour temperature of a styling bulb. Jackpot!

Road legality
Neither the Philips Diamond Vision nor the OSRAM Cool Blue Boost are road legal. This is down to their high colour temperatures. A strong ice white/blue light can be sometimes confused with the emergency services, which could potentially cause problems for other drivers.

Which bulb is better?
If you don't mind using a bulb that runs at a higher wattage, the OSRAM Cool Blue Boost has a slight edge over the Diamond Vision. We love that it produces up to 50% more brightness on the road than standard, giving you that stylish look but still giving you the extra light to help you spot potential hazards easier.
However, if you don't want to use a high wattage bulb but still want that modern, Xenon HID look, Philips Diamond Vision is a great choice. Its colour temperature of up to 5000K makes this one of our bestselling ranges.