Step aside Blue Vision Ultra - meet WhiteVision!
If you have been searching for that perfect white headlight beam, look no further! The Philips WhiteVision range is the first road legal intense white light. With an expected lifetime of up to 450 hours and an ECE certification, you'll experience Philips' reliable, high quality manufacturing, combined with a stylish white light on the road.

Philips WhiteVision headlight bulbs deliver 40% whiter light than a standard bulb. With a colour temperature of up to 3700 Kelvin and the help of Philips' 3rd generation coating technology, the crisp, stylish light provides a white Xenon effect for a premium look.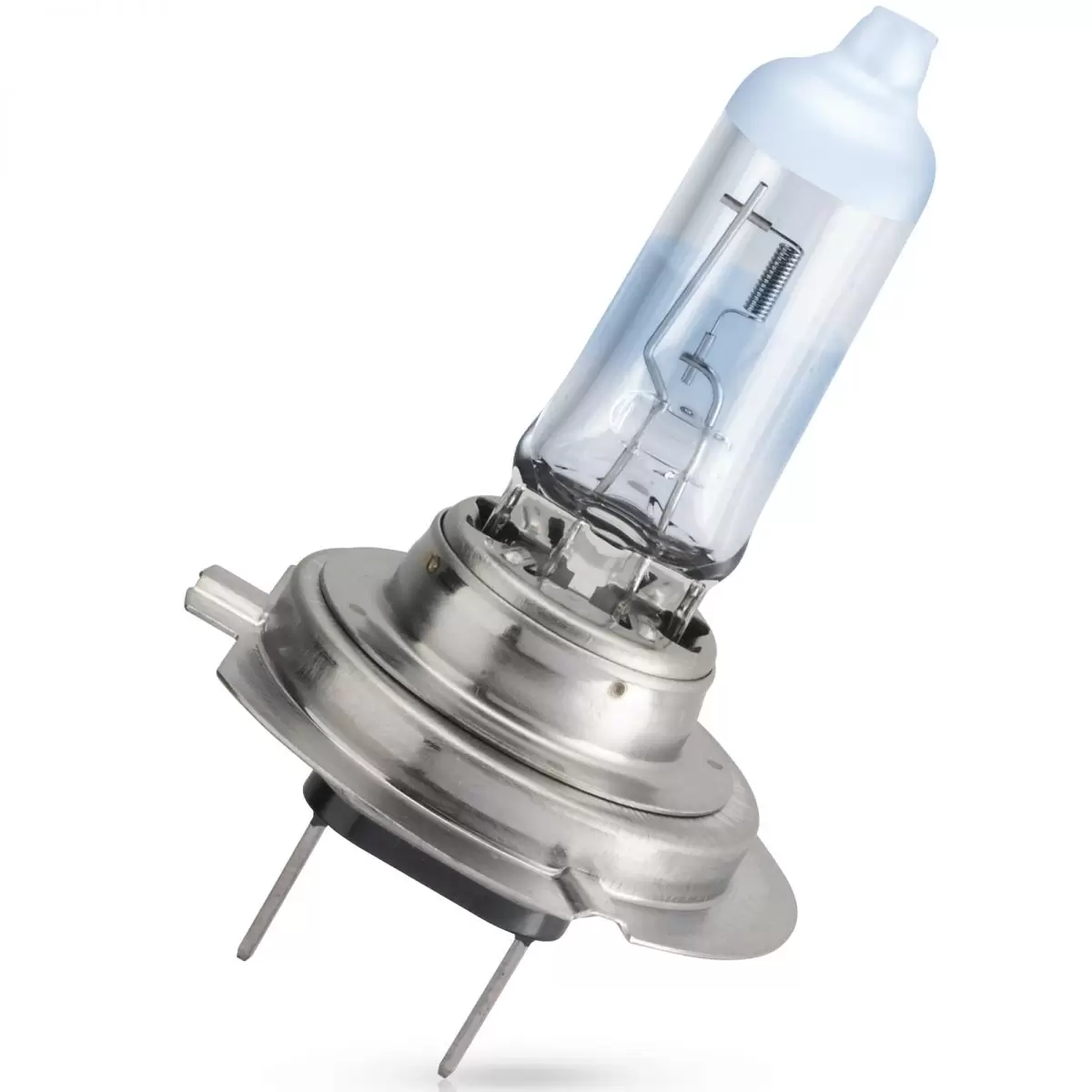 Not only do these headlights provide a premium look, they also help to keep you safe on the road. White light is the closest to daytime light, and so the beam produced by Philips WhiteVision will help to keep you more awake than a yellow light would. Plus, with 60% more light on the road in comparison to a standard bulb, you'll be able to see potential hazards with greater clarity, giving you a quicker reaction time.

We think that the Philips WhiteVision is a great option if you are looking for a stylish bulb that doesn't compromise on safety, quality, and road legality.