OSRAM Trust Program
Fake OSRAM lamps are an ever-increasing problem in the automotive lighting industry. Some of these counterfeit bulbs can be difficult to spot and, if installed in your vehicle, can cause a number of problems.

To actively tackle this issue, OSRAM have developed the OSRAM Trust Program, which applies to every Xenon HID headlight bulb manufactured after 01/10/2015. The Program allows you to check the authenticity of your bulbs before you install them in your car, giving you peace of mind.
OSRAM's Xenarc range is part of their Xenarc Original Line, which offers you the latest xenon technology to bring you vastly improved vision on the road.
Why buy OSRAM Xenarc D1S (Single)?
The OSRAM Xenarc D1S (Single) bulbs are part of OSRAM's Xenarc Original Line, bringing you top-performing bulbs you can count on.
Bringing you up to 300% higher efficiency, see further ahead on the road and be ready for anything that comes your way. Thanks to the advanced xenon technology, this comes at no extra cost to your bulb's lifespan with reduced heat output, meaning you receive a brighter light without using up all of your bulb's energy.
The OSRAM Xenarc D1S (Single) bulbs also feature a 4300K colour temperature rating, resulting in a clean, white light which gives your vehicle a more attractive look. This means you can stand out in style on the road!
With a high 85V rating, we recommend that these are fitted in your vehicle by a qualified mechanic or technician, who will easily be able to do this for you. You may also wish to have both of your bulbs replaced together to save time and avoid another visit later on when the other bulb needs changing.
With your purchase, you can also enjoy added peace of mind with OSRAM's 4-year warranty.
The OSRAM Xenarc D1S Xenon HID headlight bulb received a Commended award in the Auto Express Best Buy Awards 2016!

Features and benefits
300% higher efficiency on the road
4300K colour temperature rating
100% road-legal according to ECE safety standards
Reduced heat output provides a longer lifespan
Whiter-coloured light for added style
Improved response times
Quality of light similar to daylight
Precisely-placed beam for comfortable vision
About OSRAM
German manufacturer OSRAM have been helping to light the way for motorists for over a century. A testament to the high-quality and expert manufacturing that goes into their products, they continue to supply their bulbs worldwide. For safer journeys everywhere.
OSRAM Approved Partner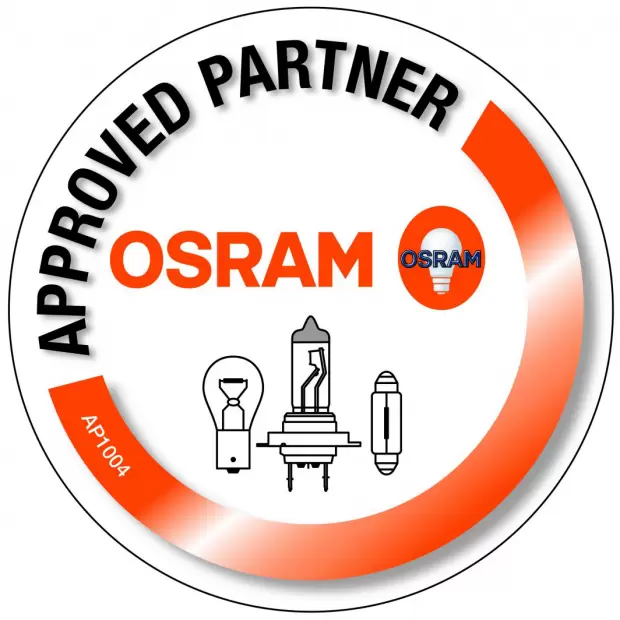 Counterfeit bulbs are an increasing problem in the automotive industry. OSRAM are now fighting back against fake lamps, and are helping customers to make the right choice when buying online.
As part of their Approved Partner Programme, we are authorised and recommended by OSRAM. When you shop with us, you're getting the highest quality, genuine products, supplied to us directly by the manufacturer.
You can find out more about OSRAM's Approved Partner Programme here.

(Please note – due to xenon technology, HID bulbs will achieve their optimum Kelvin rating after a short amount of use. Please allow approximately 20 hours for them to reach their true colour.)