You may or may not know that the automotive industry is under attack from a swarm of counterfeit Xenon HID bulbs. These bulbs are not legal and are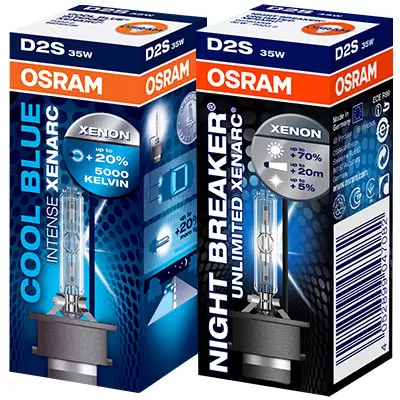 manufactured to a sub-standard quality. This puts you and your car at risk. Fake Xenon bulbs can potentially cause the following problems:
Premature bulb failure
Unstable light colour
Dazzle oncoming drivers
Damage the electrics of your vehicle
OSRAM takes the issue of counterfeit bulbs very seriously and are constantly working to safeguard customers against these nasty fakes.
Keep reading to find out more about OSRAM's Trust Program and how it protects you from unknowingly purchasing and installing a fake bulb.

What is the OSRAM Trust Program?
The Program consists of a number of safety features that enable you to check the authenticity of your new bulbs.
A unique label that can be found on the packaging
This label should include the following:
A 7-digit label code
The last 3 digits of the code (in the bottom right-hand corner) are holographic
A QR code that leads to the Trust Program verification process
The OSRAM logo and URL: www.osram.com/trust
A security strip with microtext which you can read with a magnifying glass
Unique lamp data located on the base of the bulb
Depending on the fitting, a unique code can be found either on a sticker of the base of the bulb, or printed directly onto the base itself.

How do I check the authenticity of my bulbs?
This simple process only takes a few minutes to complete. All you'll need is the bulb and the packaging, and an Internet connection
Enter the 7-digit code that can be found on the security label into the box provided. Fill in the captcha and then click the 'Check' button.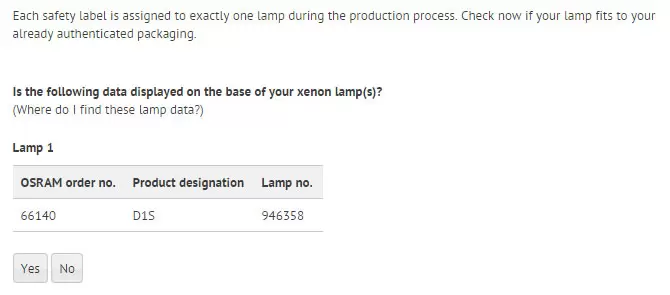 You'll be taken to a page that gives you the bulb fitting, product SKU and a unique code. Check this code against the code printed on the base of the bulb. Click either the 'Yes' or 'No' button depending on whether the code matches.
If the codes don't match, you may have a fake bulb. Contact the seller immediately to find out more information.

Shop with confidence
At PowerBulbs, all of our bulbs are sourced directly from the manufacturer and all are 100% genuine. All of our OSRAM Xenon HID bulbs manufactured after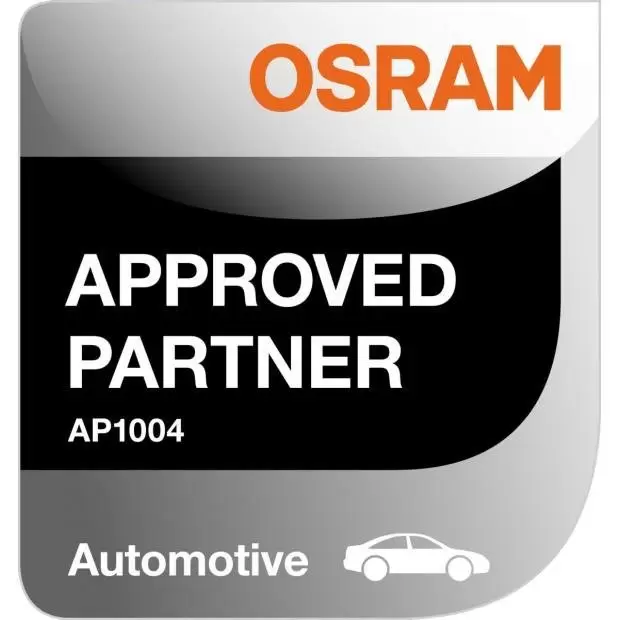 1st October 2015 will feature the new Trust Program sticker so that you can verify your purchase from us.
Don't forget - we're also an Approved Partner of OSRAM. Find out more here.
Shop smart and buy genuine bulbs from us today!