What is the best H7 bulb?
First, you'll want to make sure you're shopping for the right kind of bulb. H7 bulbs are a common bulb fitting for headlights. Keep in mind, H7 bulbs are usually halogen bulbs. Xenon HID bulbs are a completely different category with different bulb types. So, if you're shopping for the best H7 bulbs, you're probably looking at halogen headlight bulbs. LED bulbs can also use the H7 fitting, but you'll need to convert your headlights before installing LED bulbs.
You can figure out which type of headlight bulb your vehicle needs by checking the owner's manual. Alternately, you can look up the make and model of your vehicle using our simple bulb finder. There, you'll find the exact fitting you need for every bulb in your car or truck, including headlights. Once you've determined that H7 bulbs are what you need, then you can start searching for the brightest H7 bulbs.
What is the brightest H7 bulb?
There are tons of options out there if you're shopping for the best H7 bulbs. But there are a few bulbs that stand out as the brightest. These bulbs offer superior performance and brighter light than most standard H7 bulbs.
Philips RacingVision GT200 H7 Bulbs
Philips RacingVision GT200 bulbs are a popular choice among drivers looking for the best and brightest bulbs. Released in September 2020 these are the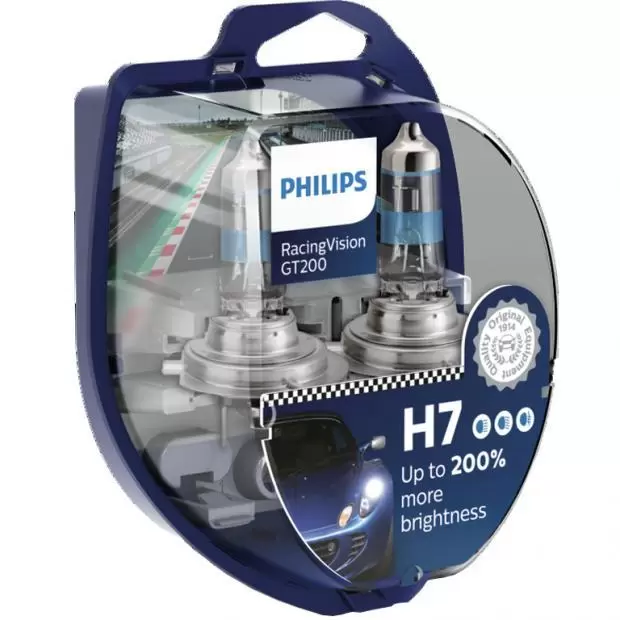 newest bulbs on the market. They're 200% brighter than standard bulbs, so you'll get more than double the brightness when you switch to Philips RacingVision GT200 bulbs. These bulbs also have an ideal colour temperature, meaning they give off a slightly whiter light. This makes it easier to see clearly, since whiter light mimics daylight more closely.
OSRAM Night Breaker Laser +150% (Previously known as Next Generation) H7 Bulbs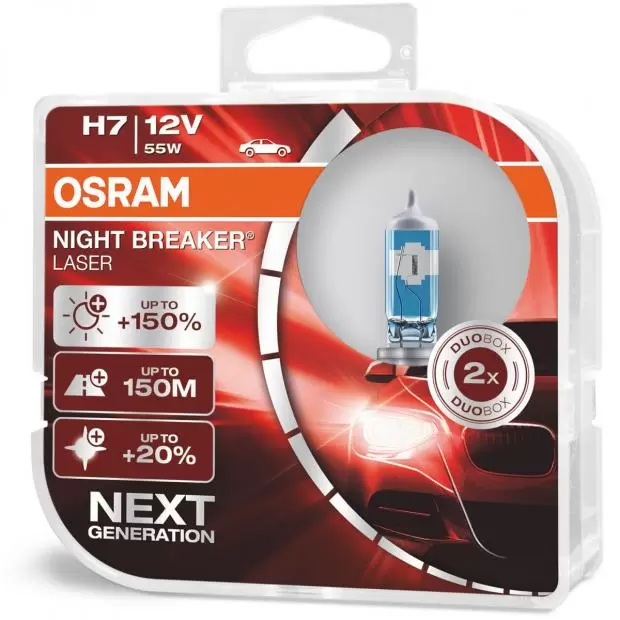 The latest version of OSRAM's Night Breaker +150% bulbs is here, and it certainly delivers high performance. Like the other two bulbs, the OSRAM Night Breaker Laser (Next Generation) bulbs are 150% brighter than standard bulbs, have a cool colour temperature, and are road legal. The biggest advantage of the OSRAM Night Breaker Laser (Next Generation) is their range. OSRAM claims these bulbs offer light projection up to 150 metres long. That's far more than other halogen bulbs.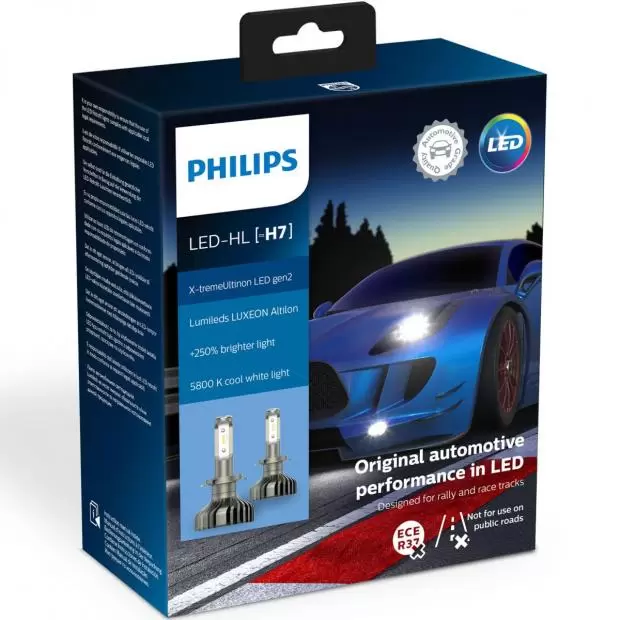 Philips X-tremeUltinon gen2 LED H7 Bulbs
Unlike the other bulbs we've reviewed here, the Philips X-temeUltinon gen2 bulbs are LED bulbs. LED bulbs offer some advantages over halogen bulbs. They last much longer and use less energy. LED bulbs are also brighter than halogen bulbs. However, you'll need to install an LED CANbus adaptor before installing LED lights. Otherwise, your vehicle may not detect the bulbs.
If you've already installed a CANbus adaptor, then the Philips X-tremeUltinon gen2 bulbs are a great choice for headlights. They are brighter than any other H7 bulbs out there, with 250% more brightness than a standard bulb. Plus, the LED technology means your bulbs will last at least a decade. The only drawback is that the Philips X-tremeUltinon gen2 LED bulbs are not road legal, so you should limit their use to off-road applications.
In short, if you're looking for the brightest H7 bulbs, LED bulbs are your best bet. But if you want to stick with halogen bulbs, don't worry—there are plenty of options that will give you brighter and better light.
Did you enjoy this article? Do you have any further information that we've missed? Please let us know via our Facebook page.