Extra brightness
Perhaps the most crucial question in determining the success of a Maximum Performance headlight bulb is exactly how much extra light does it provide? Unlike some lacklustre, supposedly 'high-performing' xenon HID ranges, the Xenarc Night Breaker Laser range guarantees a tremendous projection of light, courtesy of OSRAM's world-class design and engineering expertise.
The OSRAM Xenarc Night Breaker Laser achieves a massively improved light projection, up to 200% brighter than that of a standard headlight bulb. This vast expanse of light not only ensures a more comprehensive awareness of the surrounding area, but also highlights the driver's presence to others on the road at night.

Light on the road
Of course, impressive though a 200% brighter light sounds, the true test of quality is how much of this light reaches the road ahead. Here, as a result of OSRAM's meticulous attention to detail and masterful grasp over engineering, the Xenarc Night Breaker Laser triumphs again: the light beam achieves an impressive distance of up to 250 metres.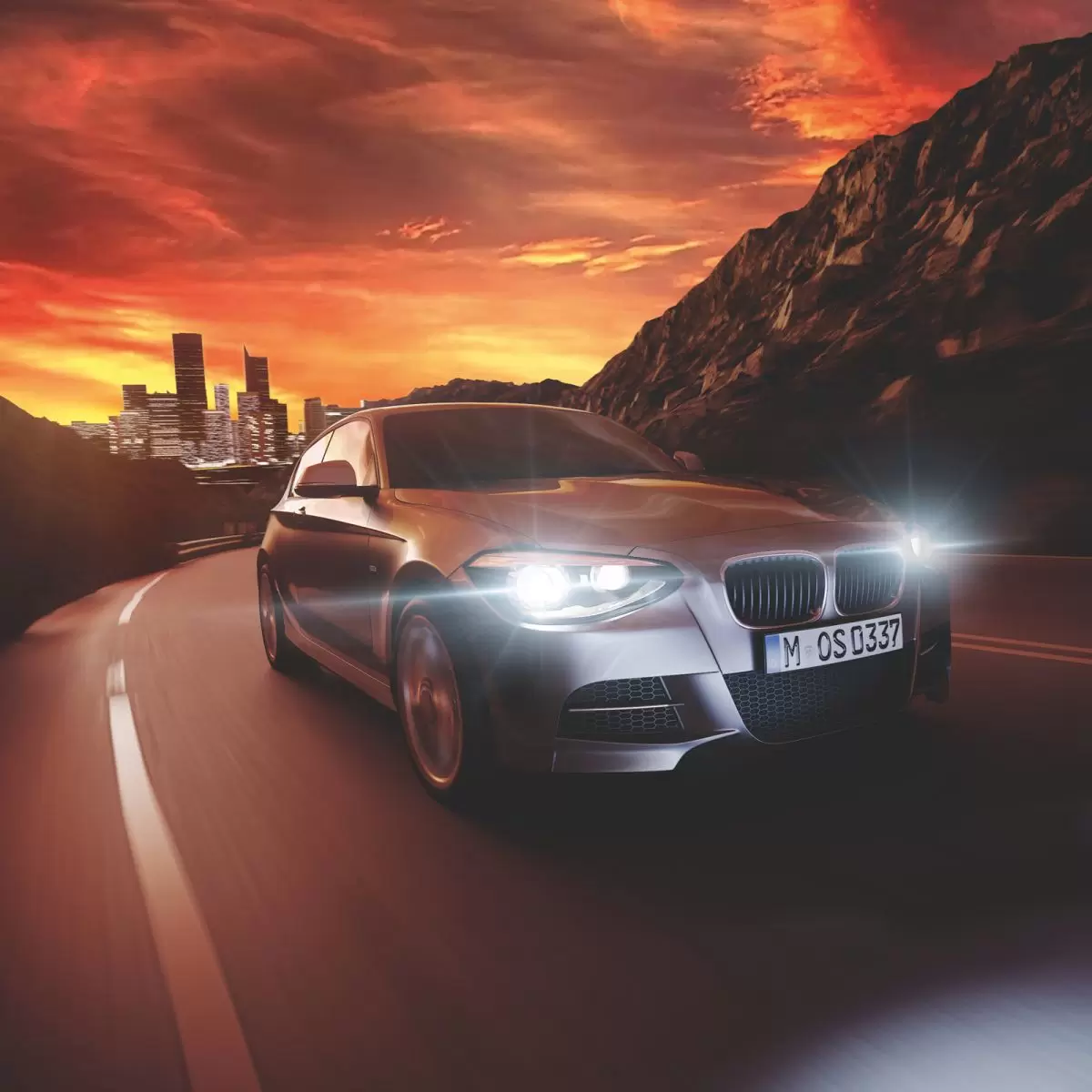 The Xenarc Night Breaker Laser benefits from a vast yet precise expanse of light that illuminates the far reaches of the road ahead. Such an optimised light positioning allows for a much more comfortable driving experience as potential hazards appear sooner and so become easier to avoid. The Xenarc Night Breaker Laser's huge stretch of light enhances the visibility of all manner of roads and terrain while minimising glare, so you can see more and drive safer without inconveniencing or endangering other drivers.

Road legal
Thanks to the tireless scrutiny of OSRAM's elite engineering team, the Xenarc Night Breaker Laser has also been made 100% up to code with ECE road legality requirements. So nothing's stopping you from enjoying the Xenarc Night Breaker Laser's extraordinary provision of light on any public roads in your everyday driving.

Given the rapturous reception of OSRAM's halogen Night Breaker Laser series over the years, the company's new xenon range of the same name was always going to have a lot to live up to. Thankfully, OSRAM have delivered. The Xenarc Night Breaker Laser has simply everything that one could ask for in a xenon Maximum Performance bulb.