Halogen
Halogen bulbs are usually the standard replacement for most vehicles, as they tend to be the cheapest option. But they can differ in price where performance is concerned, so it's always good to identify what you're looking to get out of your replacement bulbs.
We sort our Halogen bulbs into standard, eco/long life, styling, and max performance categories, so finding your desired bulb is easy and straightforward.
Halogen bulbs are made up of inert gas and small amount of halogen gas and if you were to add Xenon gas it would allow the filament to burn bright which would increase light output.
The higher the wattage the shorter the lifespan but the colour range spans from 2900-5900 Kelvins, which gives a lot of performance choice from the Halogen bulbs range we have at Powerbulbs.
Some halogen bulbs offer a bulb coating on the bulb itself, which increases the colour in whiteness, but will affect the light intensity.
We've rounded up a selection of our favourites that can increase brightness up to 200%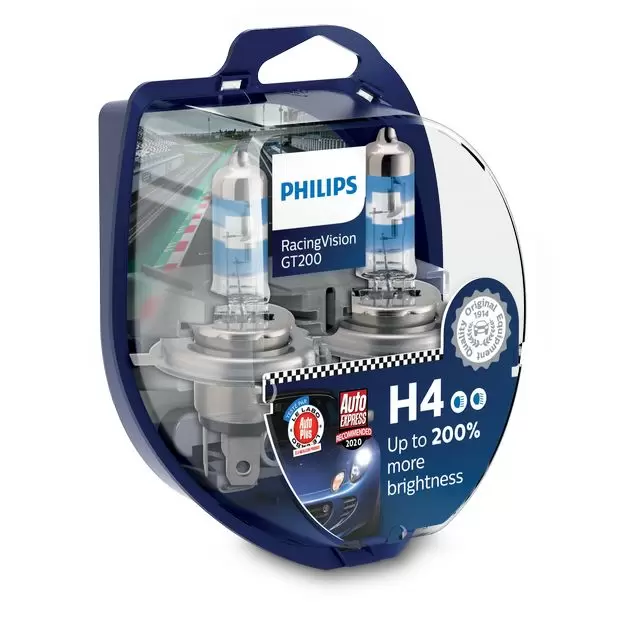 Recently awarded the Auto Express Recommended 2022 award for the H4 fitment! Read a review vs the Philips WhiteVision Ultra.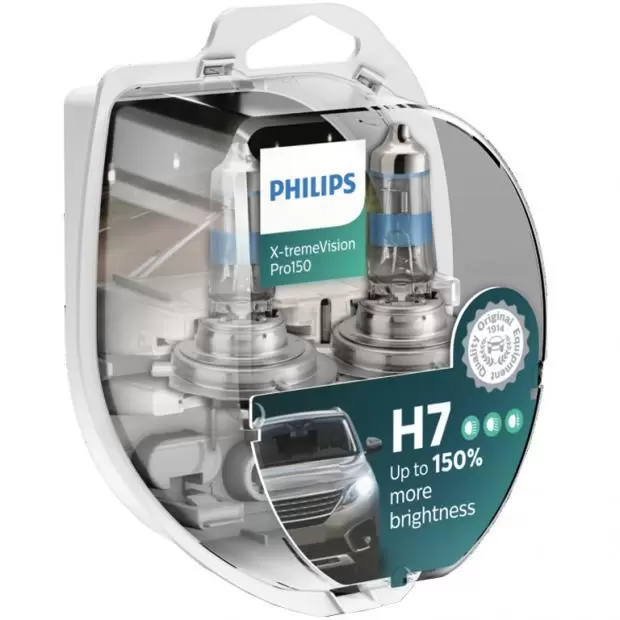 Also, recently awarded the Auto Express Recommended 2022 award for the H4 fitment.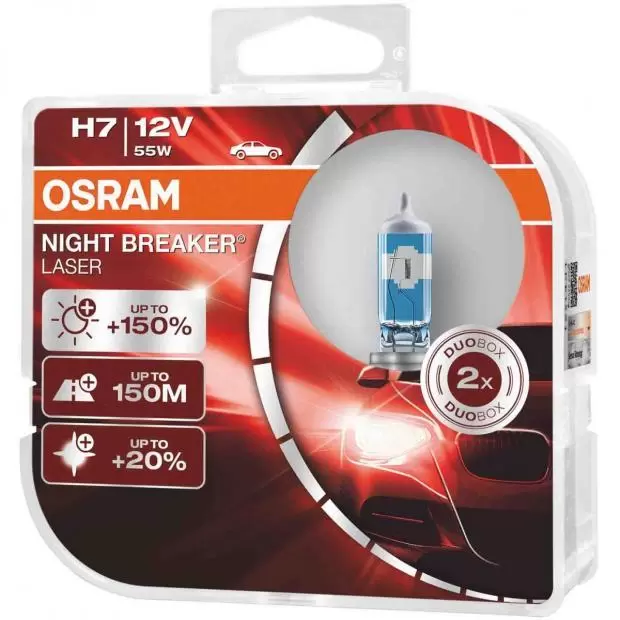 There are a lot of advantages to the Halogen bulb, not only being a cheaper option but also being available in long life options. Halogens are usually the best option if you're looking for a for like for like replacement and are straightforward to replace, with no holder issues or CANbus adaptors to consider. Most importantly, they are also road legal.
To determine whether your vehicle has halogen bulbs, you can look at the following:
Light colour is yellow tinted (vs. white)
There would usually be the option within your vehicle to adjust the headlight level
To determine whether your vehicle has a single or dual headlight system, you can look at the following:
Single
Light colour is yellow tinted (vs. white)
One bulb for both high beam and low beam functions
Dual
Light colour is yellow (vs. white)
There are two separate bulbs for high and low beam functions
Xenon and Bi-Xenon
Xenon HID bulbs use a specialist gas discharge system which produces a brighter, whiter light.
When shopping with Powerbulbs, you can be confident that all of our Philips Xenon HID Bulbs feature a Certificate of Authenticity on the box, and our OSRAM HIDs have been verified by the manufacturer in their Approved Partner Programme.
Xenon or Bi-Xenon ? It works like the single and dual headlight configuration – Bi-Xenon is the application of a single bulb that produces the high and low beam lighting. Whereas Xenon will see your vehicle has separate bulbs for both low and high beam output, Xenon is the application of the low beam only.
To determine whether your vehicle has Xenon or Bi-Xenon lights, you can look at the following:
Xenon
White light (vs. yellow)
No user adjustment to the headlight levelling
Auto levelling headlights
Your vehicle has two sets of lights – Xenon is the low beam application only.
Bi-Xenon
White light (vs. yellow)
No user adjustment to the headlight levelling
Auto levelling headlights
One bulb of high and low beam - a single bulb that does both
Popular fittings for Xenon are DS2 and DS1, and we offer a selection at Powerbulbs: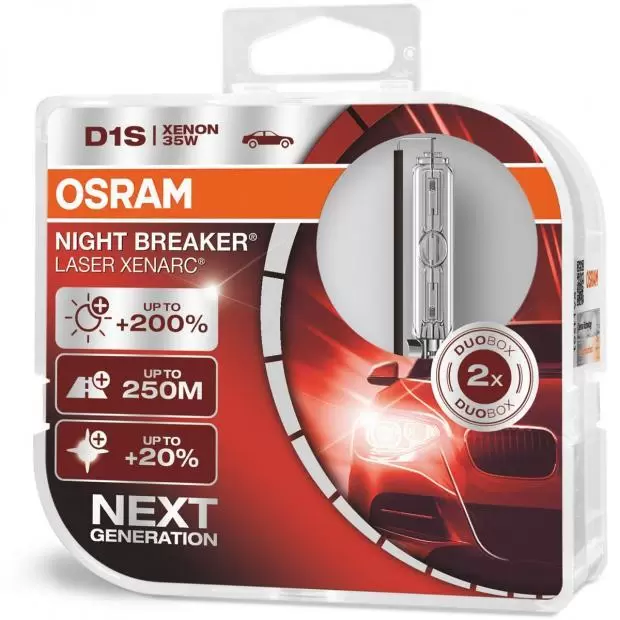 Both are totally road legal.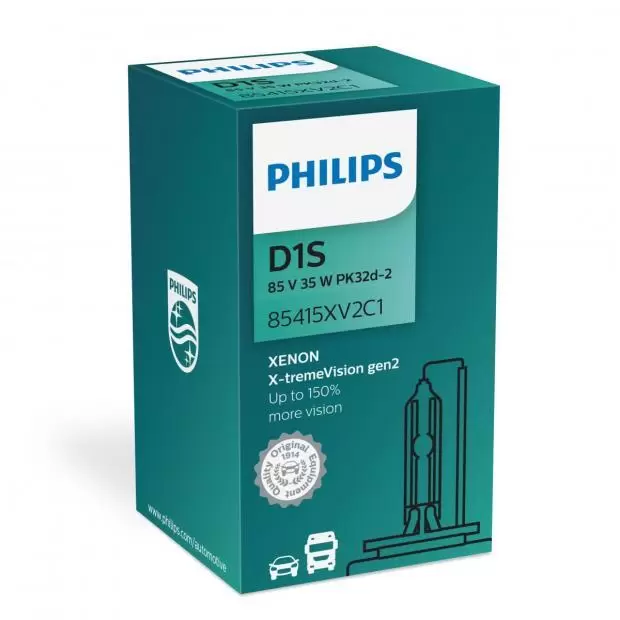 We would always recommend changing your bulbs in pairs and, you can save 25% when you buy two or more on the Philips Xenon X-tremeVision gen2 range.
There are a selection of Xenon bulbs that are road legal but not all, so please check and consider this when purchasing your bulbs – even if they are legal, they are no longer passed on a UK MOT.
There are lots of benefits to the Xenon/Bi Xenon bulb family which includes the light output, which can be up to 450% extra light in some bulbs, making them the market's brightest upgrade option. Power outputs available are 35W or 55W and the colour range is diverse including 5000, 6000 and 8000 Kelvins.
Xenon and Bi-Xenon bulbs offer the simplest fitment process after halogen bulbs, with an innovative plug and play feature. This gives you the flexibility to easily install and uninstall them, switching back to road legal halogen bulbs if needed.
LED
Although LED bulbs are not road legal, they are still available for off road usage. LEDs are still fairly new technology for vehicle bulbs and are constantly being researched, evolving in both power, brightness, performance, and legality. Due to this, they can require CANbus adaptors to avoid any fitment complications or fitment with fitting rings, which can lead to system errors and hyper flashing.
As previously mentioned, LEDs are not currently road legal and there is no indication that they will ever be legal. It's always important to consider this when upgrading your bulbs as they will no longer pass a UK MOT as per government advice as of 21st January 2021.
On the idea of LED progress as a legal application for vehicles, full replacement headlamp units would be the first point of call and passed in Germany first, but this has not officially been done yet.
LED may sound a less than ideal choice, however they do have a lot of benefits. There brightness is seen through the whiteness of the light output, which can be between 150-250~% brighter than standard halogen bulbs, with a longer life span of up to 12 years depending on the bulb range you choose. LED bulbs create less strain on your vehicle's battery with a lower wattage.
LED is by far the most popular choice of bulbs in the market today, and although the fitting can be tricky, the technology is being reviewed continuously with CANbus technology being integrated into LED car bulbs.
Unfortunately, if your vehicle is fitted from the factory with LED headlight units, you will not be able to replace the bulbs individually as they are integrated into the light unit themselves. The only option would be a full light unit replacement and we'll have some options coming to the site soon to cover this.
If you are considering LED headlight bulbs, we'd recommend choosing leading manufacturers such as Philips or OSRAM, who have a wealth of knowledge on this ever-evolving bulb type.
We've rounded up our top picks to help you choose your perfect LED bulb: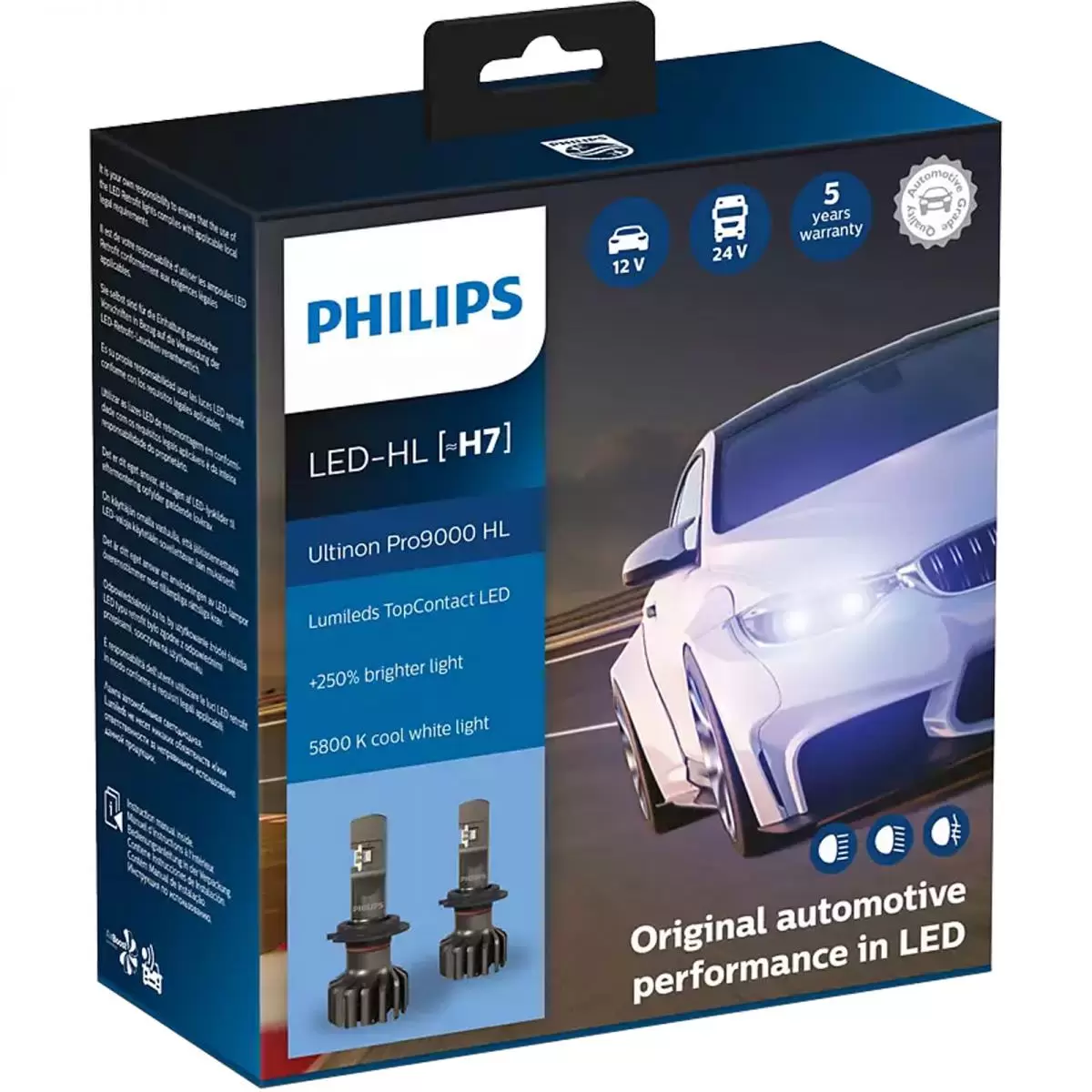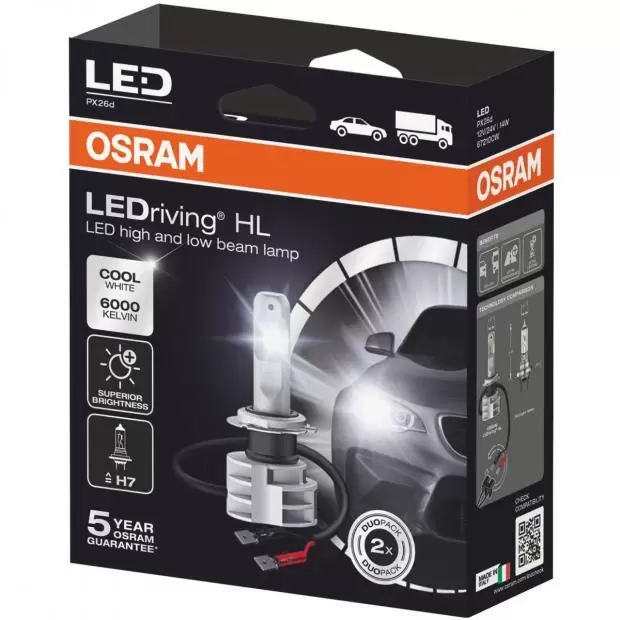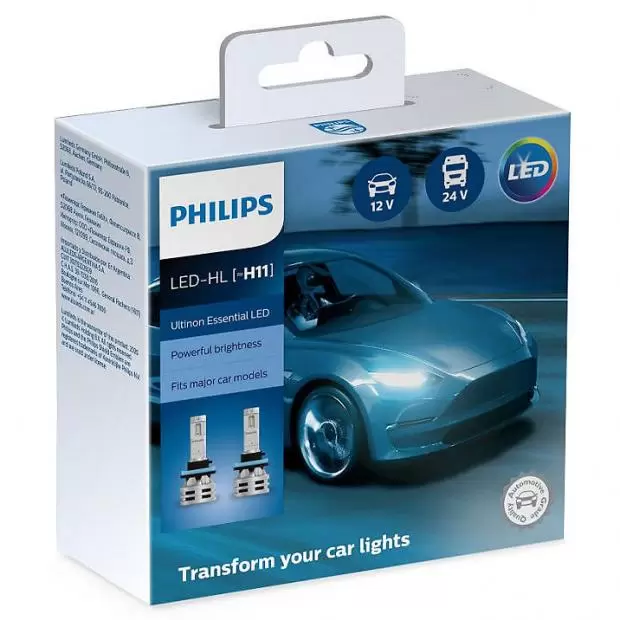 To check whether the featured bulbs fit your vehicle, using our vehicle registration finder is easy. For our UK customers, simply enter your reg and then select your bulb type as above, if required, then you'll be able to select from the product options available for your vehicle.
For all other shipping countries, please use our vehicle finder selector tool - You will be able to select your car make, model and year, then select the bulb fitting you require to view the bulb options available.
Our Customer Service Team are always on hand to help you with any further advice or information you need when selecting replacement or upgrade bulbs for your vehicle. Learn more about what bulbs you need for your car here.
You can reach them Monday – Friday 9am-5pm by telephone 01924 334180 or email [email protected]
Or you can visit our help section for any other queries you may have here.