Extra brightness
As both the Night Breaker Laser (Next Generation) and RacingVision ranges are classed as Maximum Performance bulbs, the factor of extra brightness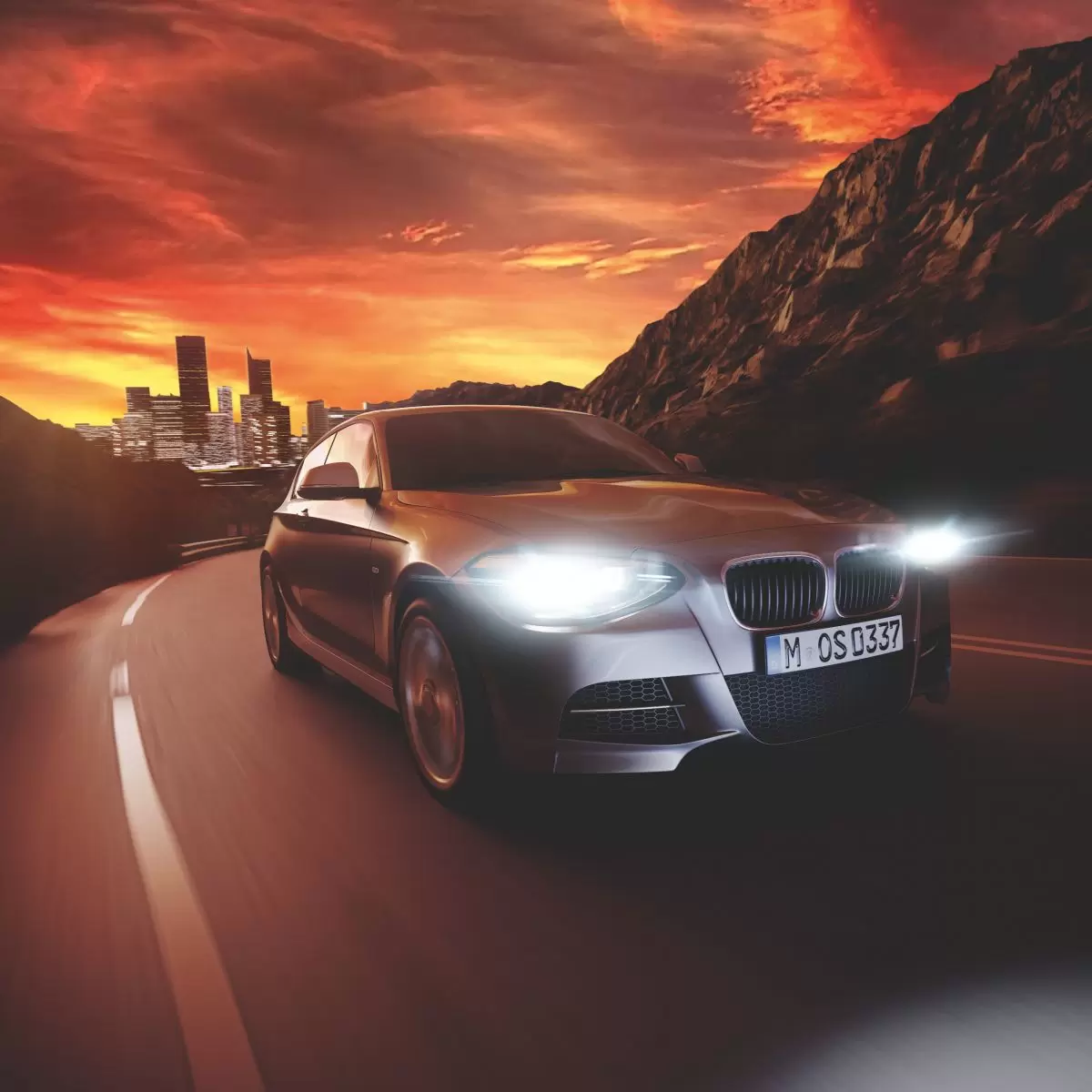 seems the most obvious – and pertinent – place to start. And neither range lets us down here.
Each range is able to achieve a massive increase to light output, producing a light of up to 150% more brightness than a standard halogen bulb. This powerful light is crucial not only in enhancing your vision, but also in illuminating your presence to other drivers, keeping you safer on dark roads.

Light on the road
Where OSRAM provide a guide as to how much extra light their Night Breaker Laser (Next Generation)s puts on the road, Philips does not. That being said, with each bulb range offering such similar levels of brightness, it's possible to presume that similar distances should be covered.
Certainly, precision is at the heart of the RacingVision's design. Philips have implemented high-precision filament geometry in the assembly of their bulbs, including a meticulous chrome coating, all of which ensures a perfect beam placement and promises a superb projection on the road ahead.
The RacingVision packaging may lack the Night Breaker Laser (Next Generation)'s bold promise of 150 metres light on the road, but it has something just as important: a history. For a couple of years, the Philips RacingVision has been one of the most highly regarded Maximum Performance bulb ranges on the market. And throughout this time, it has endured constant acclaim for its light output, being lauded time and time again as a terrific choice.
The OSRAM Night Breaker Laser (Next Generation), on the other hand, has taken its own sterling history and improved upon it. Where the previous Night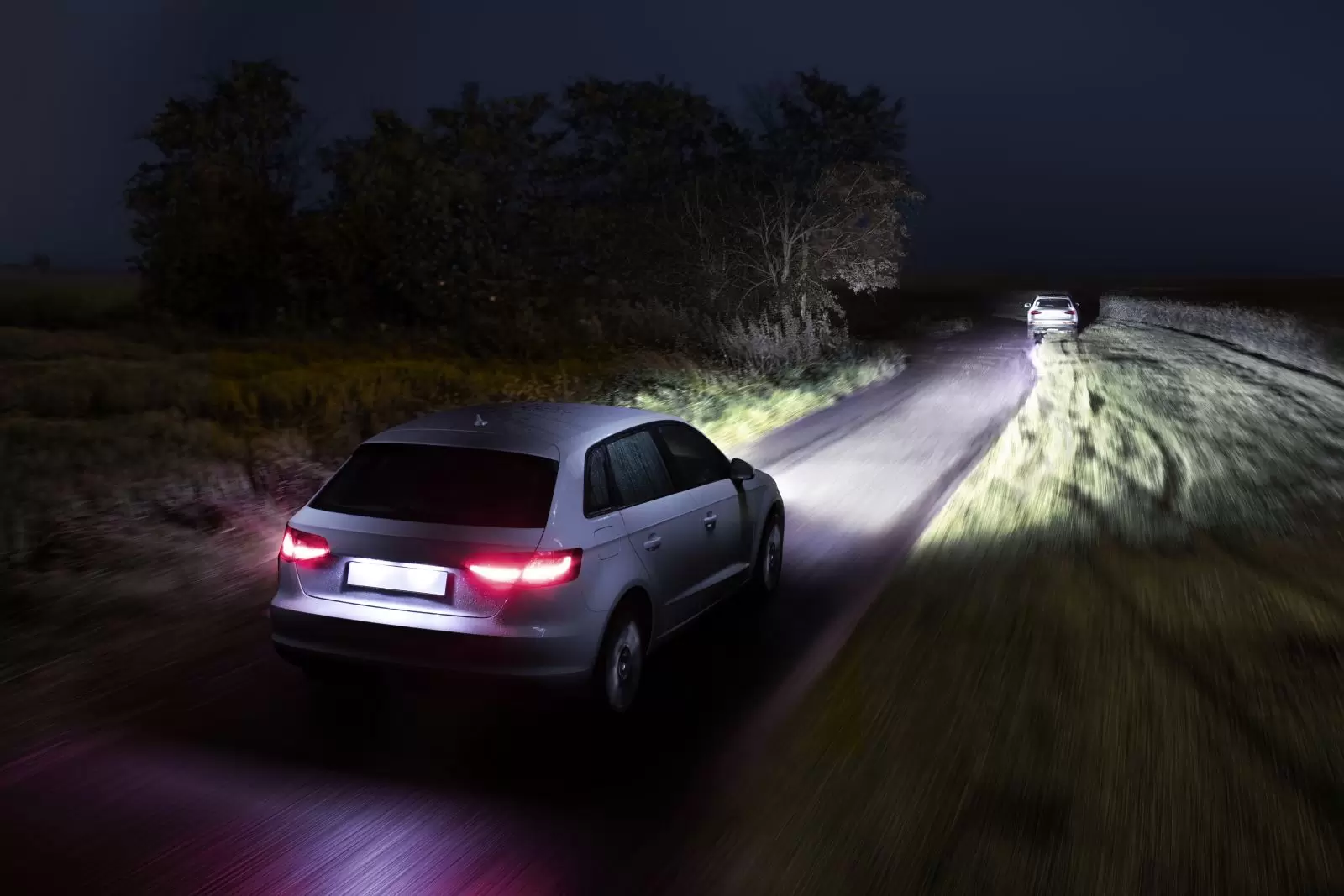 Breaker Laser generation offered 40 additional metres of light, this incarnation achieves a total of up to 150 metres light on the road, far more than standard halogen ranges.
The provision of extra light is each range's raison d'être, after all. And, thankfully, both these ranges fulfil their purpose admirably, projecting vast quantities of light so you can drive safer, with a heightened awareness of your surroundings and distant obstacles.
Road legal
For Maximum Performance bulbs, achieving an intense light projection is, of course, an essential duty. But another equally important issue is for the bulbs to remain road legal. By achieving ECE certification, a bulb range signifies that its manufacturers have taken the due diligence in making sure there technology is up to code.
Both the OSRAM Night Breaker Laser (Next Generation) and Philips RacingVision are scrutinised at every stage in their respective engineering processes to ensure that every bulb meets the governmental standards.
As such, both the Night Breaker Laser (Next Generation) and Philips RacingVision are completely road legal – so you can enjoy a remarkable, vastly improved light on all public roads and highways.

So, which is best?
Between the near-matching light outputs on offer and the similarly world-class standards and reputations of OSRAM and Philips, there really is no weak showing here. Besides the breathtaking improvements to vision and visibility, the Night Breaker Laser (Next Generation) and RacingVision each offer a level of comfort, safety and awareness that you'll wonder how you lived without.