Take a look at this table that highlights the main differences and similarities between the two ranges:

Colour temperature
With a colour temperature of up to 5000K, Philips Diamond Vision has long been the go-to choice for those drivers who want a close colour match to factory-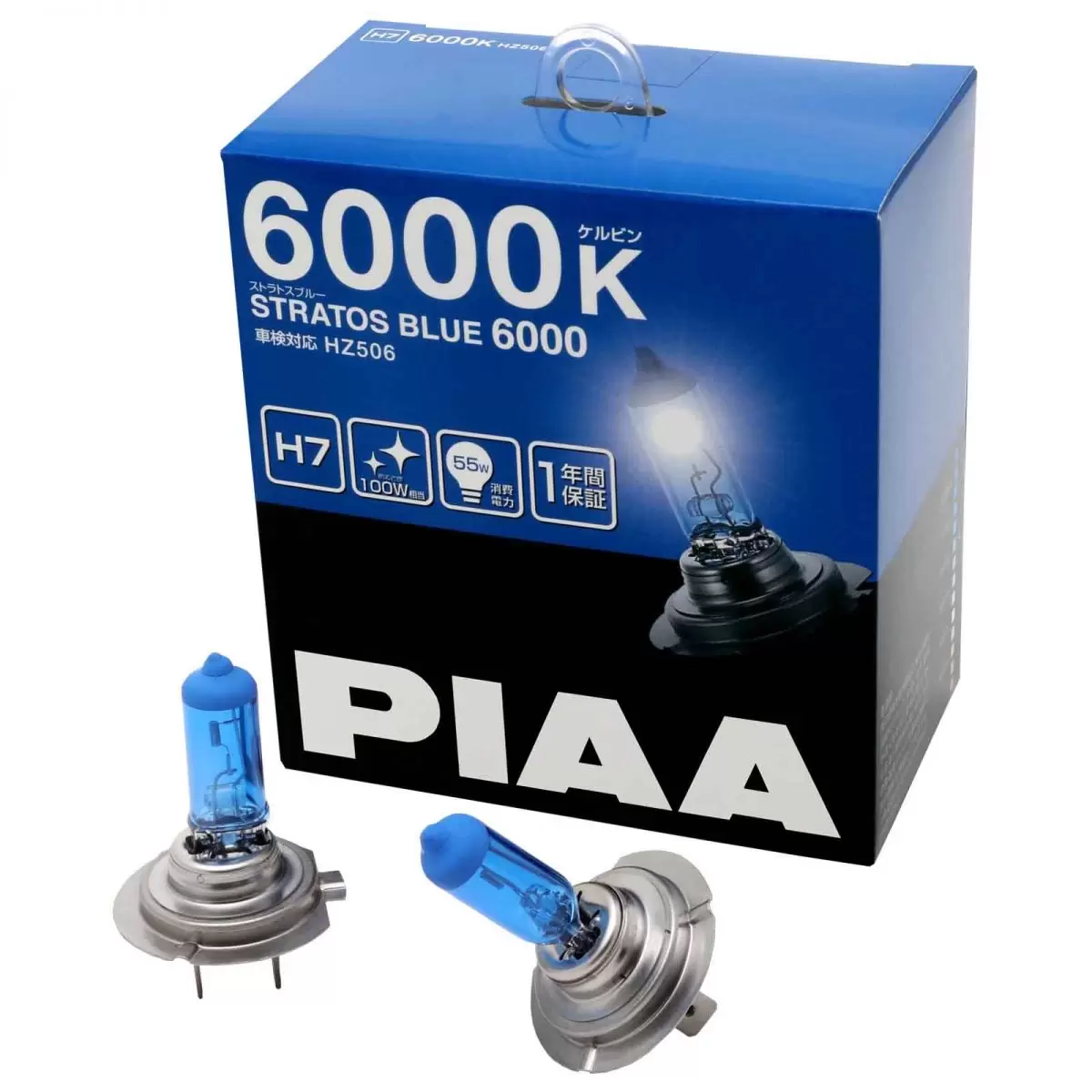 fitted xenon HIDs.
However, the PIAA Stratos Blue outperforms the Diamond Vision in the style stakes. The range produces a colour temperature of 6000K, producing a strong white-blue light
If you want the most stylish look on the road, then Stratos Blue is the right pick. The light produced will have a stronger blue tint than the Diamond Vision, making it extra stylish and a closer colour match to xenon HID.

Light on the road
To achieve their cool colour temperature, both the PIAA Stratos Blue and the Philips Diamond Vision have a blue coating added to the glass of the bulb. While this does give you the strong and stylish look on the road, it does mean that both of these ranges won't provide any extra light output.

Road legality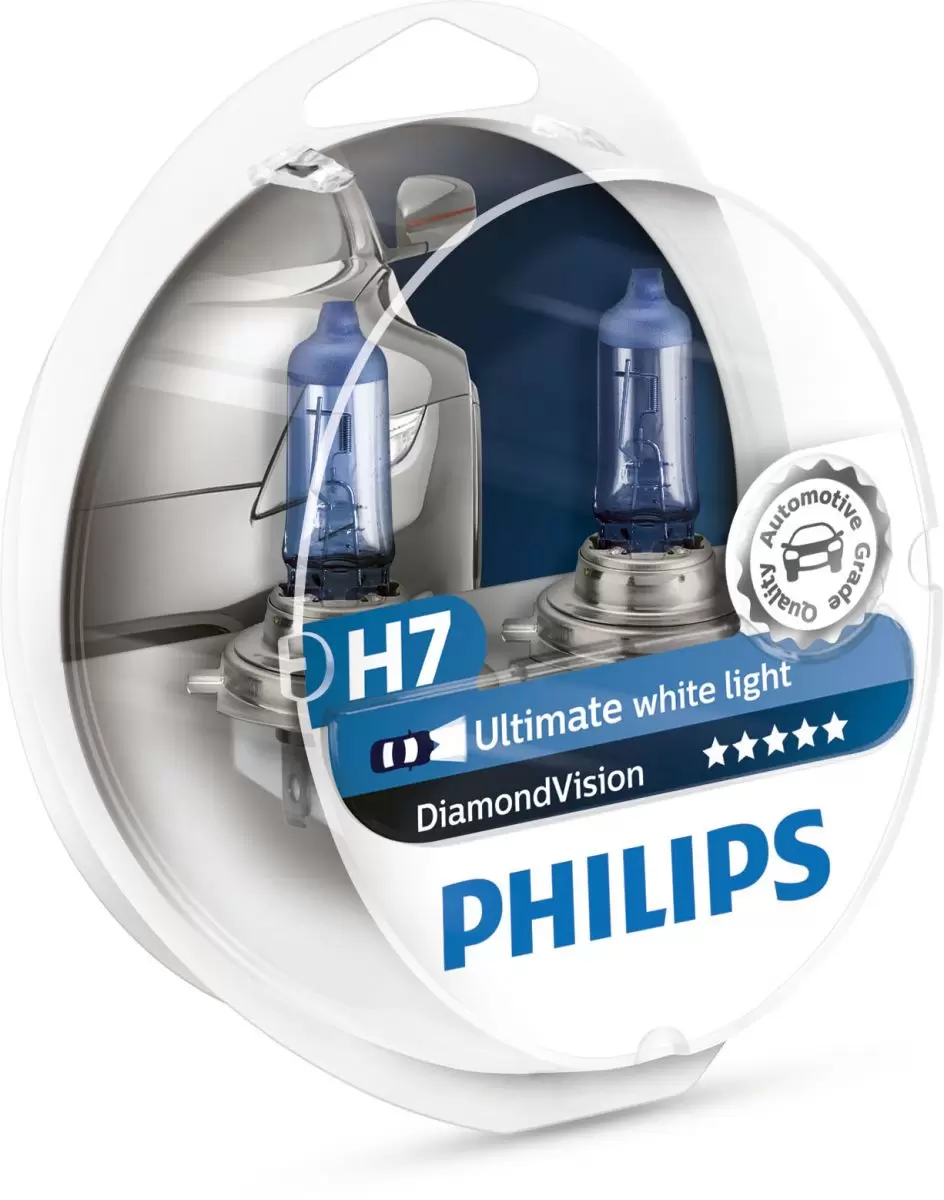 Again, both ranges are tied in this round. The Philips Diamond Vision and the PIAA Stratos Blue are not road legal. This is due to the colour of the light produced by these bulbs. As they deliver a very white/blue light, they can be mistaken for the lights on emergency service vehicles, which could cause confusion for other drivers.

So, which bulb is best?
Both bulbs are evenly matched in their light output and road legality. So, it's all down to personal preference. If you're wanting a white light with a slight blue tint, choose Philips Diamond Vision.
If, however, you want to make a real style statement on the road at night, then PIAA's Stratos Blue is the ideal choice for you. A colour temperature of 6000K produces a white-blue light, delivering extra style and a more modern look for your vehicle.