The kit includes: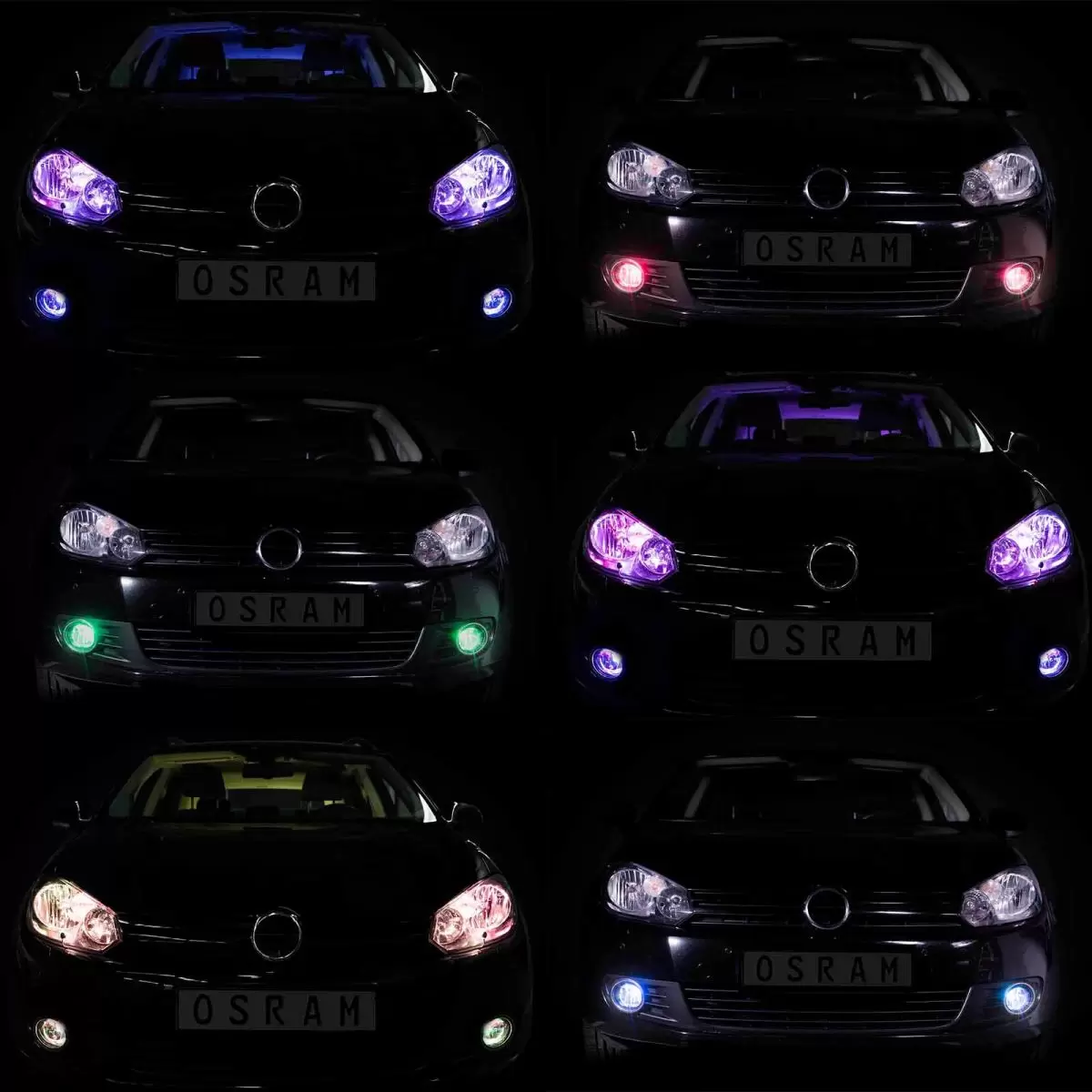 One smart control unit
Two LED light engines
Two HYBRID bulbs
2m LED light engine wire
1m power wire
Cable ties
User instructions
You'll also need a screwdriver.
Remove your fog light unit coasing from the front of the vehicle. Then, remove the screws holding the light in place and then pull this out. Unplug the connector from the fog light.
Open the bonnet. Select a suitable location for the HYBRID CONNECT control box to fit, ideally a spot that's close to the battery. Leaving room to ensure you can connect all cables, proceed to connect the power cables to the battery. After connecting the device to the battery, the kit will cycle through its colour range.
Mount the control box at your chosen spot using the cable ties included. Feed the cables through the engine compartment to the fog light. Now, slide the bulb into this new socket.
Download the LEDambient CONNECT app onto your device. This will allow you to adjust and control the colour and timing of your lights using Bluetooth. Once downloaded, test your app and new bulbs to ensure everything is working smoothly.
Remove your existing bulb from the fog light socket and put the HYBRID bulb in its place.
Connect the black plug to the HYBRID. Reinsert the fog light socket and tighten the screws, and then replave the front of the unit.
Repeat these steps for the other side of your vehicle.
Turn on your HYBRID and test out your new lights using the app.
And that's it! In just a few simple steps you can customise your vehicle with a striking, colourful and stylish look.