Philips Xenon WhiteVision has now been replaced with the Philips Xenon WhiteVision gen2 range.


Could Philips' Xenon range get any better? It just did! Meet the Philips Xenon WhiteVision, a better, brighter replacement for the Xenon Blue Vision Ultra.
Sit back, grab that cup of coffee, and read on to find out how brilliant Xenon WhiteVision bulbs really are…
LED look, Xenon technology
The Xenon WhiteVision range is designed to complement other LED lights you may already have installed in your vehicle. A colour temperature of up to 6000K and Philips' patented coating technology helps to produce a crisp white LED look. Hello, super stylish car!
Another bonus – this white light also helps to improve your safety. The beam effectively illuminates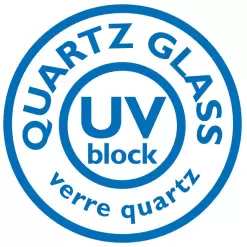 oncoming hazards and delivers better reflection of road signs and markings, giving you enough time to react.
Tough as nails
Philips are known for using only the highest quality materials, and the Xenon WhiteVision is no exception to this rule. The bulbs are manufactured using UV-Quartz glass rather than hard glass. UV-Quartz is special because it can withstand extreme temperatures, vibrations and pressure. Not only will this produce a more powerful light for extra visibility on the road, you'll also get an increased lifespan. Happy days!
Say no to fakes!
We only buy bulbs directly from Philips themselves. Every bulb you purchase from us here at PowerBulbs is 100% genuine, and we are authorised distributors of Philips products.
Every Xenon WhiteVision bulb comes with a unique code that can be verified here. You can read more about Philips' Certificate of Authenticity here.
Complete the look
. If you want to get the perfect match, try the Philips LED 6000K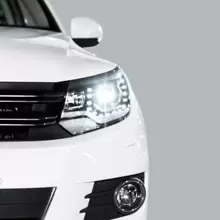 sidelights. As the Xenon WhiteVision is designed to harmionise with LED lights, these bulbs will perfectly match in terms of colour and style. Please note: Philips LED 6000K sidelights are non-road legal.
If you're looking for the ultimate in style, why not upgrade your fogs to match, too? The Philips X-treme Vision LED Fog Lamps are an ideal choice to achieve that close colour match to the rest of your bulbs.
Here at PB HQ, we're welcoming the WhiteVision into the Xenon family with open arms! Let us know your thoughts on this new range in the comments below.