The weather in the UK has been particularly nasty recently, with some parts of the country experiencing flooding due to a flurry of storms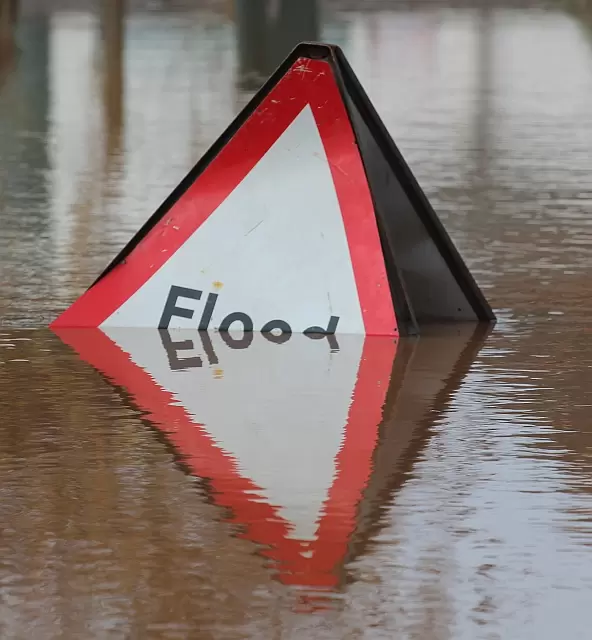 . Here at PB HQ we're always nervous when driving through heavy downpours, and we're sure we're not the only ones.
In the latest in our Weather Woes series, we'll discuss all things rain, plus share our top tips for staying safe when the skies open.
Why can it be difficult to drive in the rain?
Rain poses a number of problems for drivers. Firstly, heavy rain can reduce your visibility just as much as fog can. Lights from other cars can become blurred as the water on your windscreen builds up, which can then affect your judgement as well as your reaction time.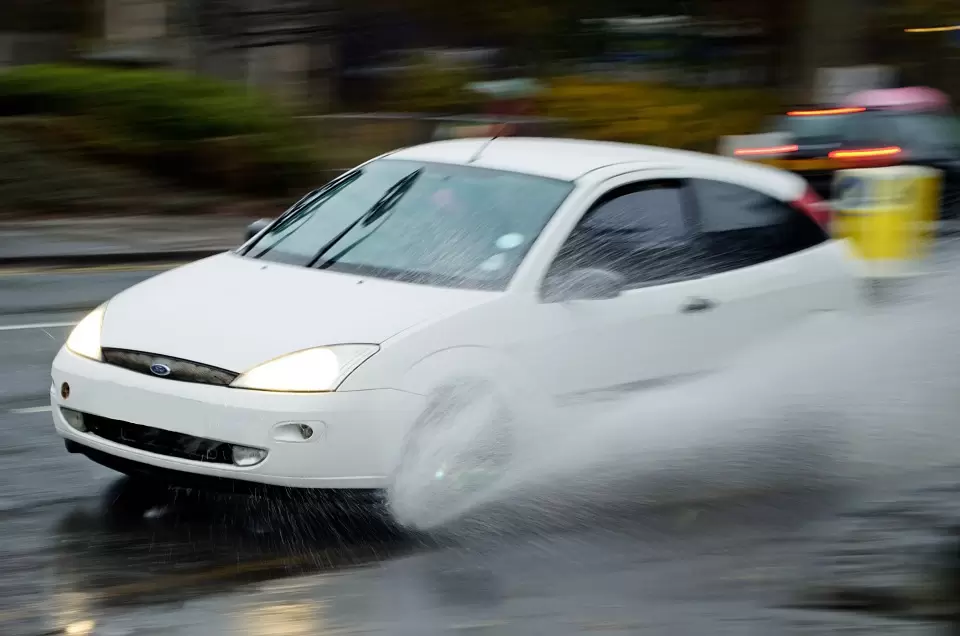 If there's a lot of surface water on the road, you can also potentially fall victim to aquaplaning. When a layer of water acts as a cushion between the road and wheels of your car, your tyres can lose grip on the road and you can lose control. This can lead to a serious accident, especially if you're travelling at high speeds.
Rain can also cause problems for the engine. If you're driving through deep standing water, your engine can suck in some of the water and become flooded, resulting in a hefty bill for you at the garage!
So, how exactly can you stay safe whilst driving in heavy rain?
Our top rain tips
Most importantly, check your windscreen wipers before you set off. It may be worthwhile to pick up a spare pair of blades to keep in the boot of your car. If you can't clear your windscreen of water, you won't be able to drive.

As always, check your headlights! Make sure that both the front and the rear are in full working order and aligned correctly.

Don't use your fog lamps unless visibility is reduced to less than 100 metres. You may not even need to use your main beam - you simply need to see and be seen on the road, so always start with your dipped beam.

Make sure you've filled up the car at the earliest opportunity. Being stuck in traffic and using your heaters can drain fuel quicker than you think.

Leave extra room between you and the car in front - it can take almost twice as long to stop in wet driving conditions.

Drive steadily. Sudden braking or sharp turns will cause the car to aquaplane.

If you begin to aquaplane, remain calm. Gently take your foot off the accelerator and hold the steering wheel steady. Do not try and use your brakes, as this won't work and could cause you to panic.

Avoid standing water if possible. If you're forced to drive through it, use the kerb as a guide for its depth, and don't stop until you're clear of the water to avoid flooding your engine.

Don't drive through water at speed - you can annoy pedestrians and cyclists, and can even pick up a fine for splashing people.
How can I keep my car prepared?
In bad weather, we would always recommend that you upgrade your bulbs to get the best light possible. Maximum performance bulbs, such as the Philips X-treme Vision and OSRAM Night Breaker Unlimited, help to cut through the rain and illuminate the road ahead. If you're after a styling option, the Philips WhiteVision is a great choice - it achieves that white light but also produces extra light on the road.

DRLs are also a great option for your car. As they constantly illuminate whilst driving, they can help you to be seen on the road when the skies begin to turn grey. OSRAM's new PL FOG kits function as both a DRL and a fog lamp, keeping you prepared for situations in which your vision is seriously reduced.