The checklist takes a look at the following:
Alignment
Bulb quality
Service life
Colour of light
Cleanliness of lenses
Alignment
If your headlights aren't aligned correctly, the bulbs won't perform as they should, and may appear dull or the beam length may be shorter. Don't worry - on most cars, it's quite simple to check the alignment.
Check to see if your vehicle has either a headlight height switch near the headlight switch, or adjustment screws on the headlight units. If your car has either of these, use them to alter the height of your lights. Shine the lights onto a garage door or wall at night to check if they're at the correct height. This will help you to see the beam produced by the lights more easily than if you were on the road.
Alternatively, you can take your car to an auto-electrician, who will have specialised equipment to check the height of your headlights.
For more information regarding alignment, take a look at our full guide on how to align your headlights.
Bulb quality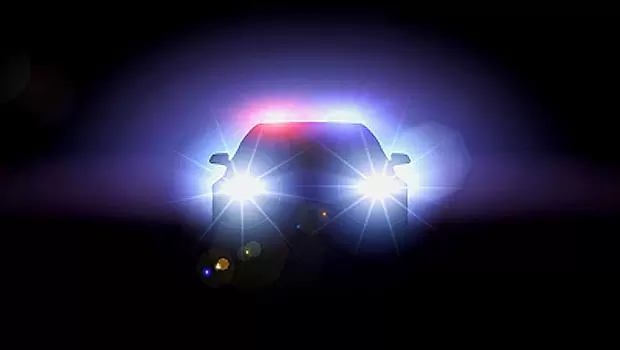 Whether you've opted for a standard or an upgrade bulb, over time, the performance of your lamps will decrease. If you've had the same bulbs installed for a significant period of time, or you're noticing they're beginning to get dimmer, we would recommend carrying a spare pair with you in your vehicle. Nobody wants to be caught out at night time with no lights!
To get the best night time driving experience, we would recommend choosing an upgrade. Maximum Performance bulbs are great at producing extra light and a longer beam on the road in comparison to a standard lamp. For extra street cred, choose a Styling bulb, which usually has a higher Kelvin rating for a whiter, more stylish light.
Service life
The life span of a bulb depends on many factors, including how often they are used. Even hazards in the road, such as potholes, increase vibration levels in your headlights, which can contribute to a shorter service life.
The more you use your bulbs, the dimmer they get, eventually failing. It's a good idea to check the brightness of your bulbs on a regular basis to monitor their performance. If you're after a bulb with a longer life, take a look at our Longlife range, which features bulbs that can last up to four times longer than a standard halogen.
Light colour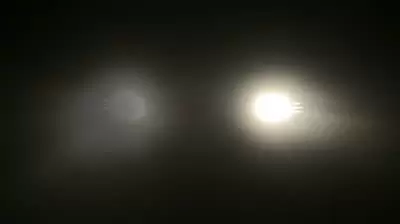 The UK MOT requires all vehicles to have a 'matched' pair of headlights, meaning that both bulbs must be the same colour and brightness.
If one bulb has failed, it's likely that the other will follow shortly after, which is why it's a good idea to change them in pairs. This will also mean that they'll match in brightness and colour, so you won't have to worry about the bulbs when your MOT rolls around.
Cleanliness of lenses
Headlights, especially plastic ones, can become scratched from road debris and weather conditions, and can fade to a yellow colour due to UV exposure. Over time, this can lead to a deterioration of light output, causing you to think that your bulbs are about to fail, or, even worse, causing you to have an accident.
This problem can be easily rectified with a 3M Headlight Restoration Kit. A simple step-by-step process is all it takes to get your plastic lenses looking their best again. Check out this before and after shot sent in by one of our customers: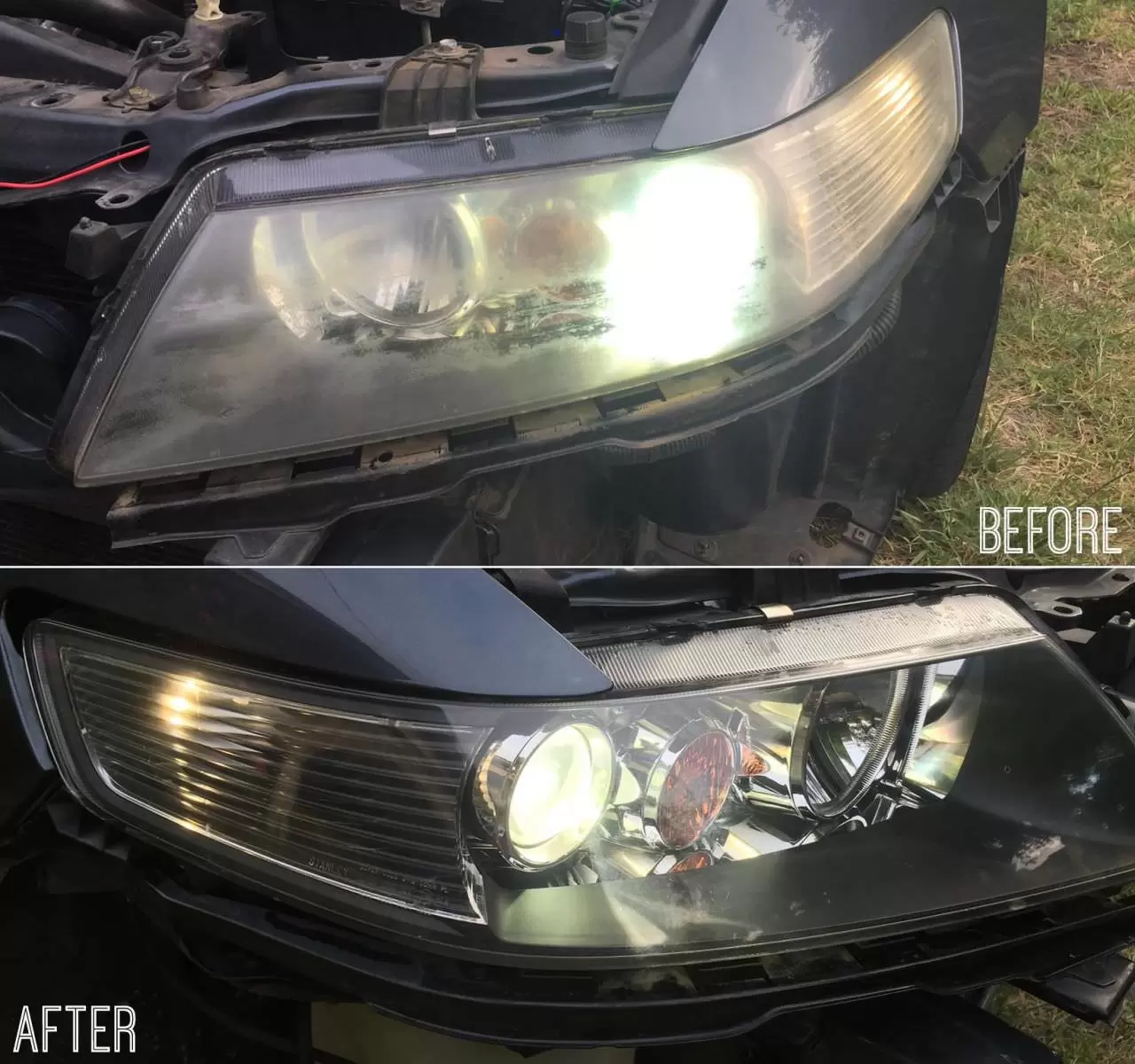 So, let's recap. You've re-aligned your headlights, checked that both bulbs are in full working order - not dim or failing, and that both of them match - and your lenses are free from scratches and dull patches. If you can tick all of these off your list, then your headlights have a clean bill of health! Woohoo!
Let us know in the comments if your car is now in tip top condition. We'd love to see pictures of your shiny, healthy headlights.
Want to know more about checking the health of your headlights? Get in touch by emailing us at [email protected]!