(Free sidelight bulbs with every purchase: Each twin pack of WhiteVision headlight bulbs comes with a free matching set of Philips WhiteVision W5W sidelights, so you can enhance your vehicle's style and lighting even more for less!)
The Philips WhiteVision H7 produces a stylish, white beam with a colour temperature of up to 3700K for a premium driving experience.


Maximum visibility, premium look
The Philips WhiteVision range is the first to produce a road legal intense white light. Add WhiteVision bulbs to your car today for a premium driving experience with increased safety.
Stylish safety
A colour temperature of up to 3700K and Philips' patented 3rd generation coating technology make the WhiteVision series the first road legal intense white light, giving you the benefits of both style and safety. White light is closest to daylight on the spectrum, and so the whiter the beam produced from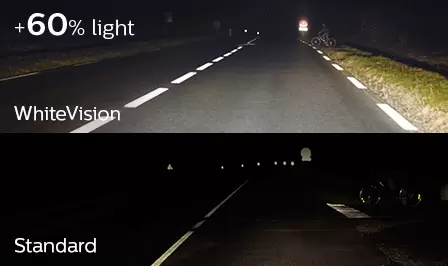 your headlights, the more awake you will feel when driving.
The white light produced by the WhiteVision bulbs also helps to illuminate the road ahead with greater contrast and better reflections, which helps to improve your visibility on the road for safer driving. Plus, 60% more light* on the road and a longer beam pattern than standard also lights up the road ahead to give you more time to react to potential hazards.
If you're after that Xenon effect with added safety benefits, the Philips WhiteVision is an ideal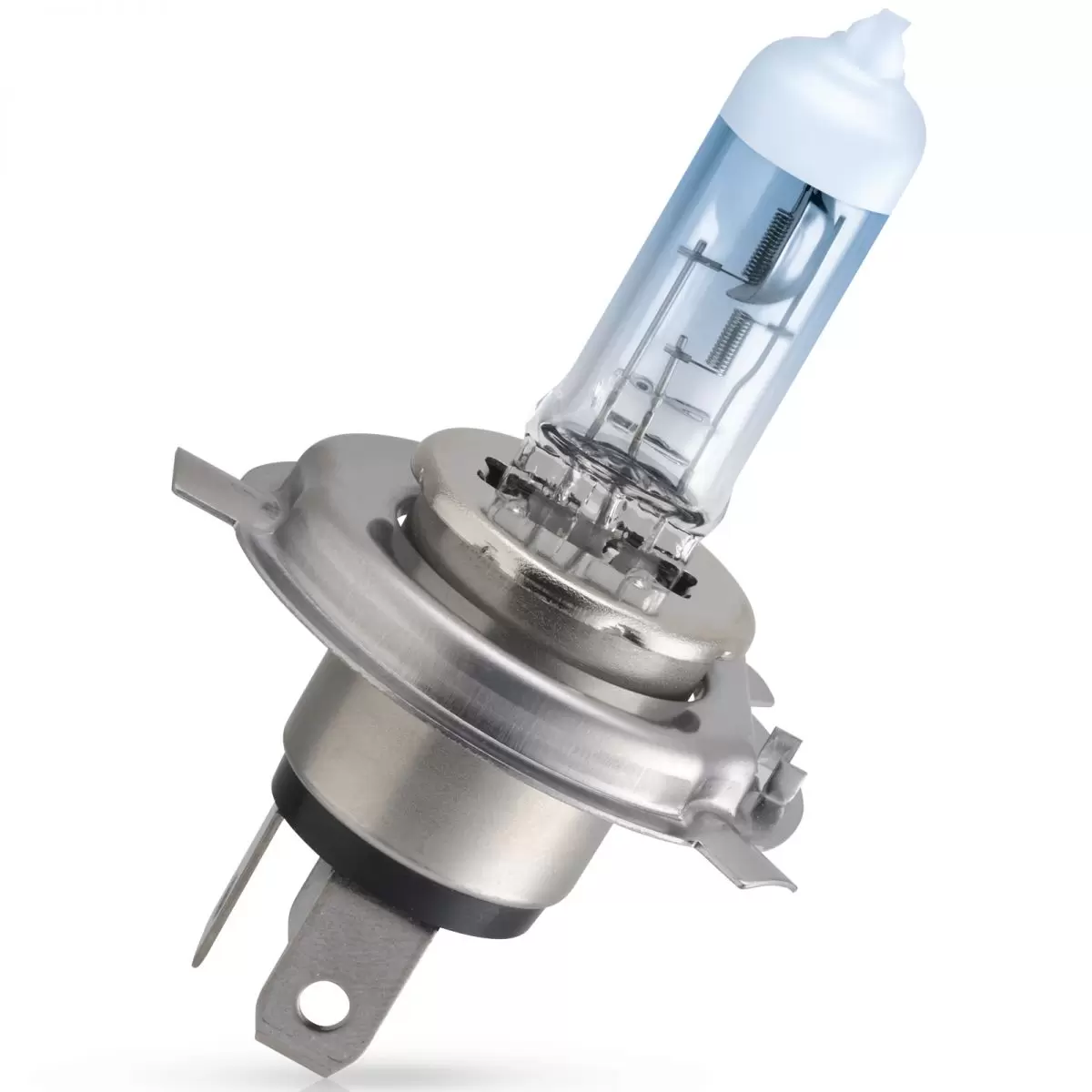 choice.
UV-Quartz
UV-Quartz glass is used to manufacture the WhiteVision bulb, as it is stronger than hard glass and is highly resistant to temperature extremes and vibrations, meaning that the bulb is a lot less likely to fail early. Due to the pressure inside the bulb, the light produced is more powerful and has an extended lifetime in comparison to a standard halogen lamp.

All Philips WhiteVision bulbs are fully road legal and are built to the highest ECE certified standards.
*This feature does not come with the HB3 fitting