The OSRAM Silverstar 2.0 range offers significantly more light on the road in comparison to a standard halogen. It's the ideal choice if you're looking for a great value bulb that helps to keep you safe on the road.

New and improved safety
Introducing the new and improved OSRAM SILVERSTAR 2.0, a fantastic value headlight bulb range that provides increased light output at an affordable price. With safety at the forefront, OSRAM have developed the Silverstar 2.0, which offers a significantly greater light on the road than a standard halogen bulb.
The range illuminates the road with an up to 60% brighter light in the crucial zone 50 to 75 m in front of the vehicle in comparison to a corresponding standard halogen lamp (depending on the headlight). The fact that the cone of light is up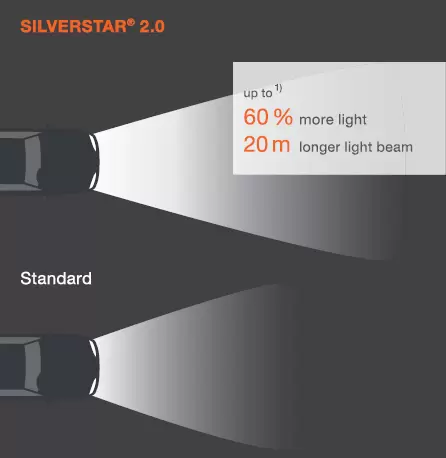 to 20 metres longer offers even greater safety. Obstacles and other dangers can be seen sooner and better, as can road signs and markings.
This impressive improvement in performance is matched by a stylish design. OSRAM Silverstar 2.0 vehicle lamps are equipped with silver caps that blend in with the background of the reflector. Due to superior technology they maintain this effect throughout their lives. OSRAM Silverstar 2.0 lamps are therefore ideal in modern clear-glass headlights.
OSRAM Approved Partner
Counterfeit bulbs are an increasing problem in the automotive industry. OSRAM are now fighting back against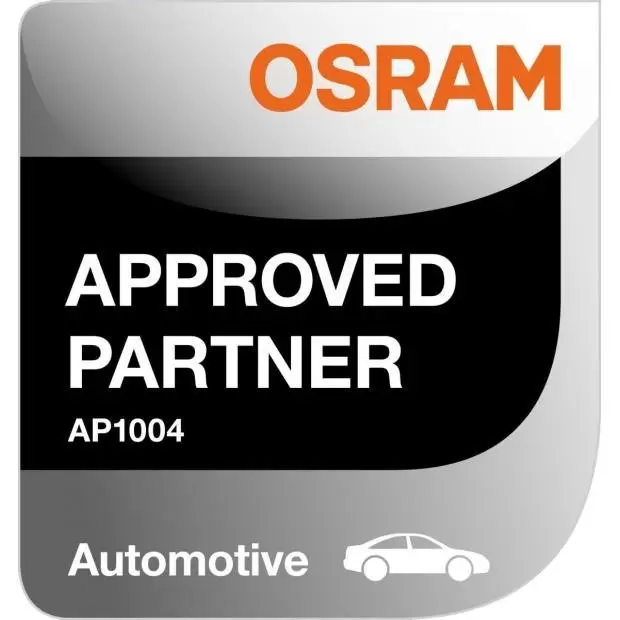 fake lamps, and are helping customers to make the right choice when buying online.
As part of their Approved Partner Programme, we are authorised and recommended by OSRAM. When you shop with us, you're getting the highest quality, genuine products, supplied to us directly by the manufacturer.
You can find out more about OSRAM's Approved Partner Programme here.