The OSRAM Cool Blue Intense range produces a colour temperature of up to 4000K and delivers up to 20% more light on the road than standard. Choose OSRAM Cool Blue Intense and you'll benefit from optimum style, without having to compromise on performance.
Strong light, cool appearance
The OSRAM Cool Blue Intense range is the first choice for style-orientated drivers who want a strong light with a stylish look. With a colour temperature of up to 4000K, the bulbs are fully road legal and provide a close colour match to factory-fitted Xenon HIDs. Wave goodbye to your standard 'yellow' halogen bulbs and choose OSRAM Cool Blue Intense - trust us, you'll never look back.
Strong, stylish light
In comparison to a standard halogen, the Cool Blue Intense range is up to 20% brighter. This enables you to spot potential hazards on the road ahead with ease.
Not only does the white light produce a stylish effect on the road, it also provides a pleasant driving experience. White light is the closest to daylight on the light spectrum, meaning the whiter the beam, the more awake you will potentially feel. Therefore, OSRAM's Cool Blue Intense bulbs can help you feel alert on the road.

OSRAM Approved Partner
Counterfeit bulbs are an increasing problem in the automotive industry. OSRAM are now fighting back against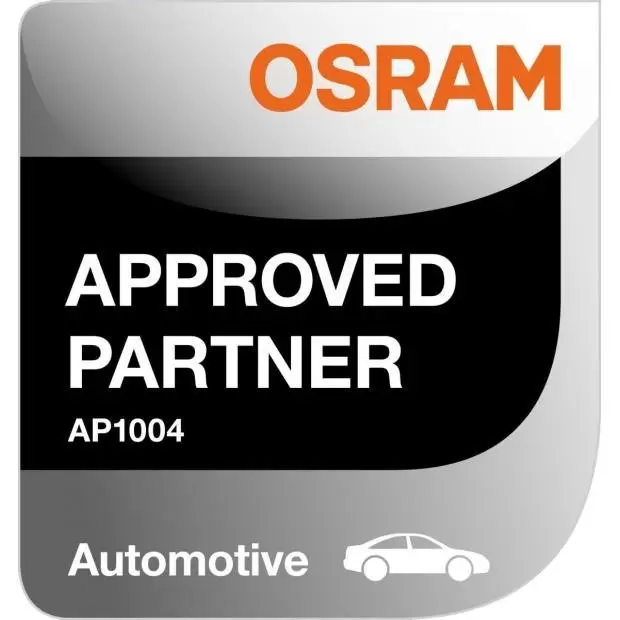 fake lamps, and are helping customers to make the right choice when buying online.
As part of their Approved Partner Programme, we are authorised and recommended by OSRAM. When you shop with us, you're getting the highest quality, genuine products, supplied to us directly by the manufacturer.
You can find out more about OSRAM's Approved Partner Programme here.