Extra light output
The Philips X-tremeUltinon gen2's light output is tremendously impressive, even given the increasing achievements of competing LED ranges. In other words, with a beam projection up to 250% brighter than standard, the Philips X-tremeUltinon gen2 LEDs offers the biggest enhancement to light output of any car headlight bulb range currently available at PowerBulbs.
This brilliant LED light performance is thanks both to Philips unparalleled expertise in the manufacture of automotive lighting and the company's insistence in using only the best technical components. The X-tremeUltinon gen2 utilises unique Lumileds LUXEON Altilon SMD LED chips alongside Original-Equipment Quality materials to ensure a premium lighting performance. And, with Philips' own tried-and-true SafeBeam technology, drivers can be sure of a safe, perfectly placed light beam cone.
Thankfully, their hard work has paid off. The robust, far-stretching light of the X-tremeUltinon gen2 is a reminder of Philips' place at the top of the automotive lighting industry.

Colour temperature
Even though the Philips X-tremeUltinon gen2 LED range offers an upgraded light output, you don't have to sacrifice style. Achieving a colour temperature of 5800 Kelvins, Philips have ensured the X-tremeUltinon gen2 a striking, cool white light similar in appearance to daylight. This daylight lighting effect has the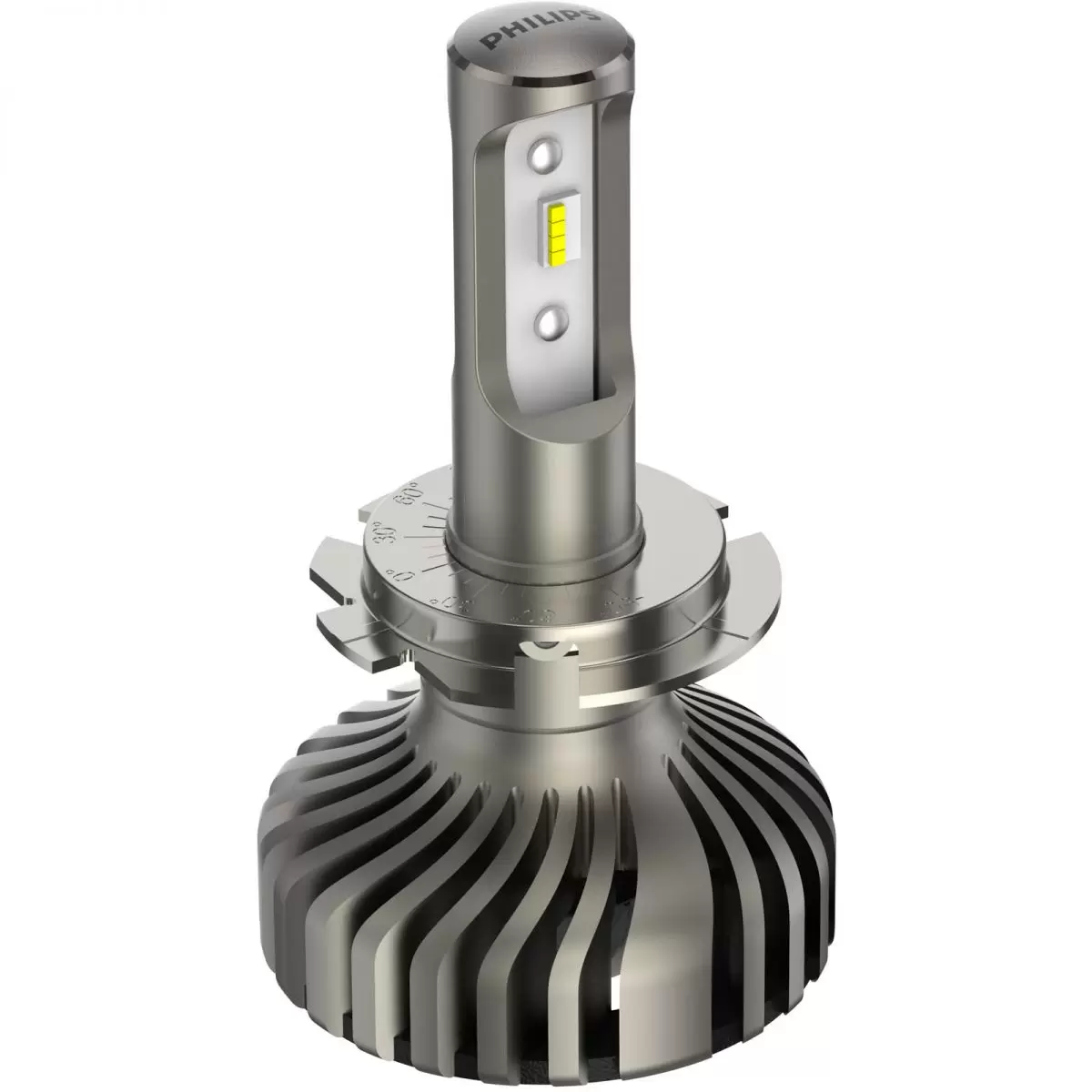 benefit not only of enhancing your vehicle's style, but also increasing your visibility to other drivers, allowing for a safe and modern-looking driving experience.
Halogen technology generally limits lighting upgrades to either performance or style - you usually have to make a choice between the two. Philips' expert grasp over LED technology allows the X-tremeUltinon gen2 range to offer both style and performance in spades. Plus, because of the durable, all weather-proof design and economical LED chips, the Philips X-tremeUltinon gen2 headlight bulbs last up to an amazing 12 years.

Road legality
Though the X-tremeUltinon gen2 offers enhancements to your vehicle's lighting – from style to performance to durability – it is important to note that the range is intended only for off-road usage. As with the previous installment of the X-tremeUltinon series, the X-tremeUltinon gen2 LED range of car headlight bulbs does not have ECE certification for use on public roads and highways.
Regardless of the geographical limitations of the Philips X-tremeUltinon gen2, the range's numerous styling and performance benefits offer limitless pleasure and practicality behind the wheel.

Please note: By installing the X-tremeUltinon gen2 headlight bulbs on a vehicle with CANbus technology (generally vehicles manufactured after 2005), you may encounter slight faults such as flickering or bulb error messages on the dashboard. This is a harmless side-effect of halogen lighting-based vehicles not recognising low-wattage LED technology and can be resolved with the simple installation of a Philips Canbus Adapter.