What does the law say?
Firstly, let's recap on the laws regarding driving in adverse weather conditions as denoted by The Highway Code:
'[Drivers] MUST use headlights when visibility is seriously reduced, generally when you cannot see for more than 100 metres (328 feet). You may also use front or rear fog lights but you MUST switch them off when visibility improves' (Rule 226).
In other words, it's crucial that headlamps are lit during hours of darkness. Generally, these must be dipped/low beam headlights (as stated in Regulation 25 of The Road Vehicles Lighting Regulations 1989), though other lights do have their special uses. Main or high beam lights are positioned to face directly forward, meaning they're great for illuminating empty, unlit country roads, but dangerous and dazzling for other drivers. Fog lights are intended to make your vehicle stand out, and not to enhance your vision. These should only be used in special circumstances.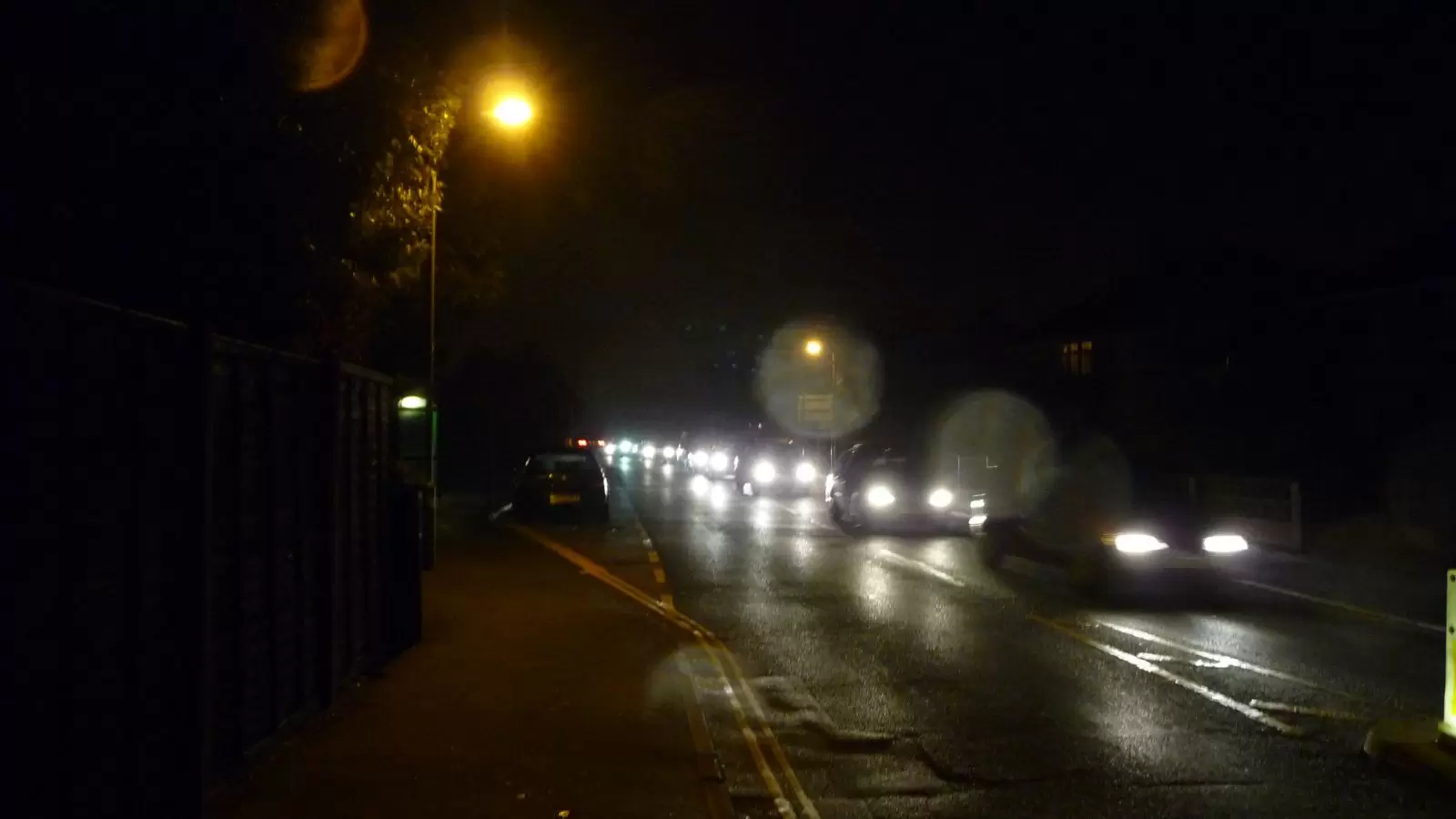 The lower-placed projection of dipped beams make them great for general nighttime driving. They avoid dazzling other drivers whilst providing you with vision of the road ahead. It's important, however, to remember the limits of standard dipped beam projections, particularly when driving fast. For instance, on average, most headlights see around 160 feet ahead, but if you're travelling over 40mph, your stopping distance might exceed this. For this reason, it can be a huge benefit to upgrade to a Maximum Performance bulb and extend the range of your dipped beam (more on this later).

Which headlight bulbs are best for the job?
With such a wide range of lighting options available nowadays, the selling points from bulb to bulb can be confusing. Bulb types range from Standard to Eco and Longlife bulbs. If you are choosing to upgrade the performance of your car's lighting, the two types you'll be looking at are Styling and Maximum Performance.
Put simply, Styling bulbs are designed - as the name suggests - to add style rather than increase the light output. You'll notice that the light colour is whiter or bluer than a standard bulb. Maximum Performance bulbs, on the other hand, are designed to deliver extra light on the road, so you'll be able to see more of the road ahead. As nighttime driving greatly reduces our vision and visibility, the increased lighting that Maximum Performance bulbs give make them a great choice.
Why not explore some of our favourite Maximum Performance bulbs and see how they compare against each other? Here's a handy overview:
*compared to a standard, factory-fitted halogen bulb
As the table above shows, upgrading your headlights to Maximum Performance can make a big difference to your lighting, safety and comfort.


Extra tips
It's also worth carrying out some extra vehicle checks to make sure that you're making the most of your headlights. One of the most important checks is to ensure that your headlights are aligned properly. If they're not, your lights are at extra risk of dazzling other drivers. Check out our guide to aligning your headlight bulbs here.
Plastic headlight lenses that are dull, yellowed and scratched can impair the performance of your lights - the bulbs may not be able to shine through the damage. If you're experiencing this, try a headlight restoration kit. This can easily be done at home in an afternoon and the results can be very positive. You can read our guide to using the 3M Headlight Restoration Kit here.