Though GT may be new to the automotive lighting industry, they have hit the ground running with the Ultra 120. Designed in Germany and manufactured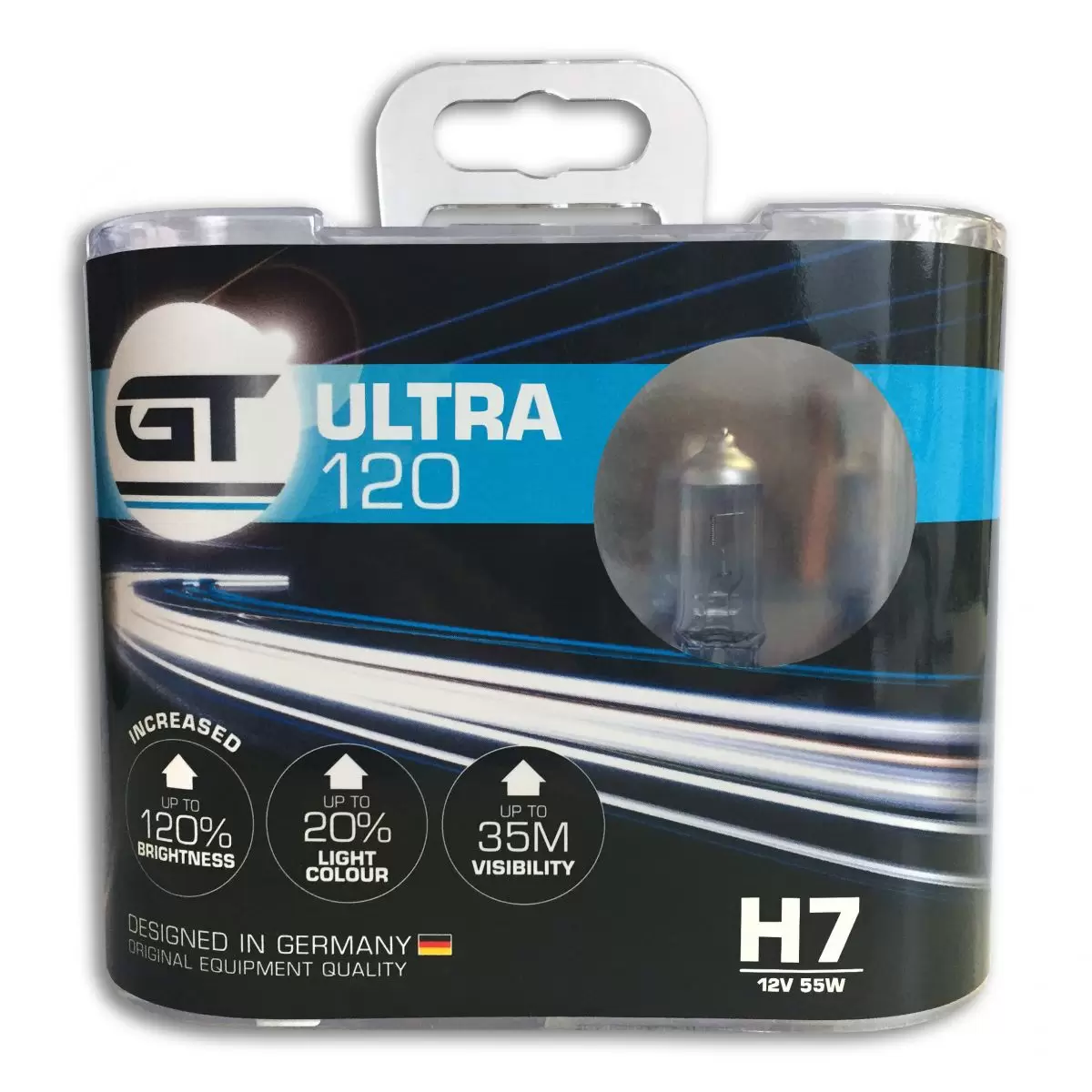 using only materials deemed of Original Equipment Quality, the Ultra 120 exudes quality design and craftsmanship.
From a sturdy yet elegant design to an astonishing light output, the Ultra 120 is as comprehensive in quality and performance as a bulb gets. Striking, then, that such a high-calibre bulb range should also come with a lower price tag than GT's competitors.

Light output
In terms of light output, the GT Ultra 120 performs unremittingly well – its breathtaking projection offers up to 120% more light than standard, and illuminates up to 35 metres farther. This accurately placed, magnificent provision of light ensures a safer, more comfortable drive as potential dangers and hazards on the road become apparent much sooner, enabling quicker reactions. Nothing achieves comfort behind the wheel quite like improved visibility and reaction time – both of which the GT Ultra 120 offer in spades.

A hint of style
On top of the vast improvements to visibility on offer, the GT Ultra 120 makes no concessions where style is concerned. Where most Maximum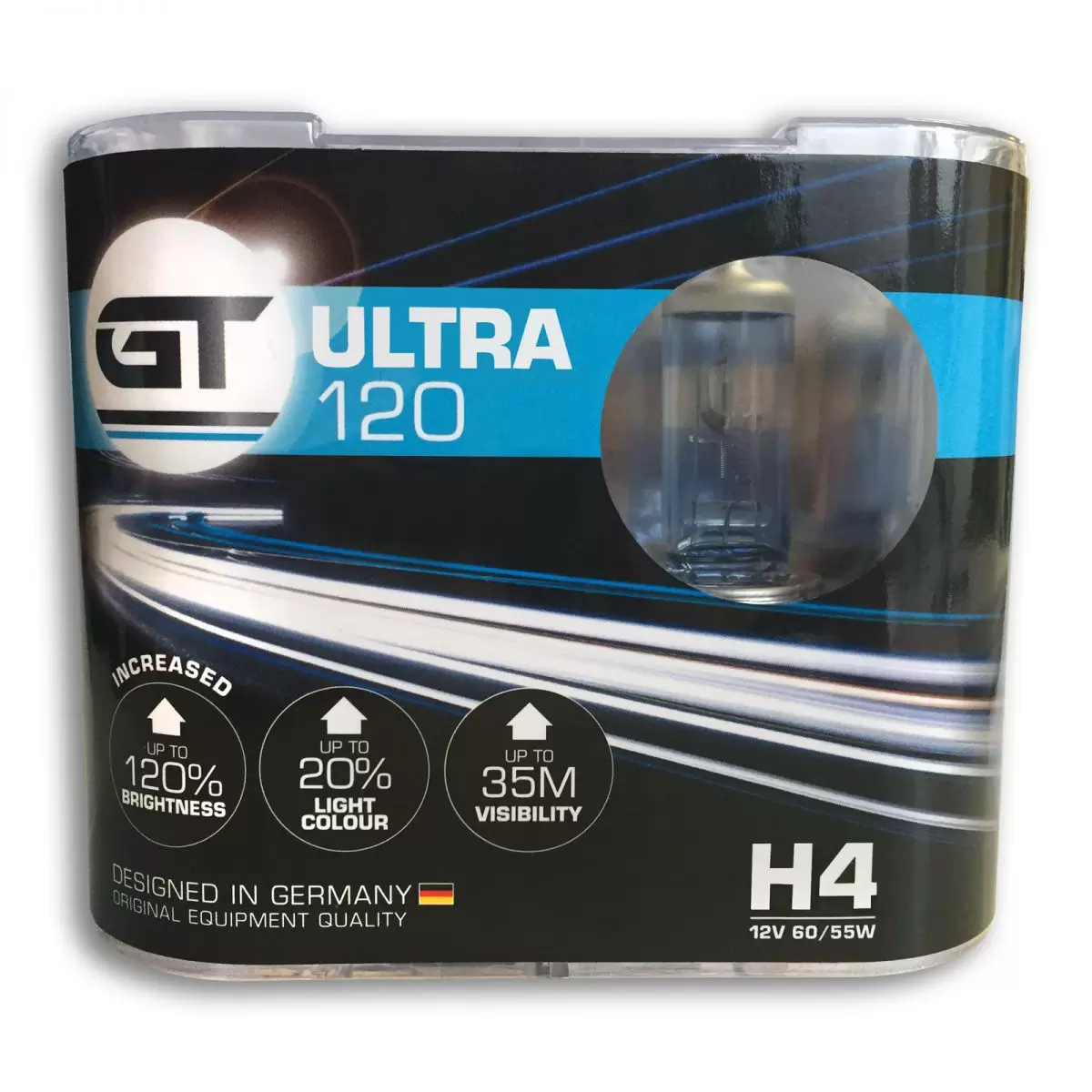 Performance bulbs provide a light colour temperature identical to that of a standard halogen bulb, the GT Ultra 120's light is characterised by a slightly whiter look than standard, producing a light colour temperature up to 20% whiter, reaching up to 3800K.
The GT Ultra 120 has been conceived with the driver in mind – their safety, comfort and style – as highlighted by the bulbs' skillful composition. The bulbs' delicate balance between performance and style means that road legality is not an issue. All fittings of the GT Ultra 120 range are ECE certified and absolutely road legal, so you can enjoy impeccable light wherever you wish to go.

Original Equipment Quality
Consisting of only Original Equipment Quality materials, the GT Ultra 12- boasts a resilience and durability that exceeds the market standard – with purpose-built components and tough glass to protect against intense weather conditions, extremes in temperature and vibrational damage. And if that isn't peace of mind enough, each bulb is rounded off with a 12-month warranty.
Clearly, the GT brand is destined for a bright future. For a surprisingly small amount, you can see for yourself today – you won't regret it!