To get us started, the table below provides a basic outline of the similarities and differences of both ranges:
| | GE Megalight Ultra +130 | Philips X-treme Vision +130 |
| --- | --- | --- |
| Light on the road | Up to 130% extra than standard | Up to 130% extra than standard |
| Road legal | Yes | Yes |
| Colour temperature | - | Up to 3400K |
Extra light output
The Philips X-treme Vision +130 has achieved universal popularity based on delivering its promise of vastly superior illumination. Capable of producing up to 130% extra light on the road, the X-treme Vision range ensures a brilliant projection of light, and makes it quicker and easier to see upcoming hazards.
GE's Megalight Ultra range is one of few ranges on the market to match the X-treme Vision's tremendous light output: it, likewise, produces 130% more light than a standard halogen. The Megalight Ultra offers an exceptional upgrade to both light and safety on the road - a perfect example of why GE have remained one of the most highly-respected technology companies in the world for over a hundred years.
As with the ranges' colour temperatures, they share a similar, sterling light output. Whatever you decide, each range guarantees you a massive light improvement and a high-quality design.

Road legality
By virtue of their low colour temperature, each range is able to offer you an immense upgrade to your vehicle's lighting without sacrificing road-legality. Both ranges are ECE-approved and may be used on the road as standard. This means that you can drive with extra brightness, without extra hassle.

Colour temperature
When it comes to colour temperature in halogen lighting, the general rule is: the higher the Kelvin rating, the lower the light output. As such, it comes as no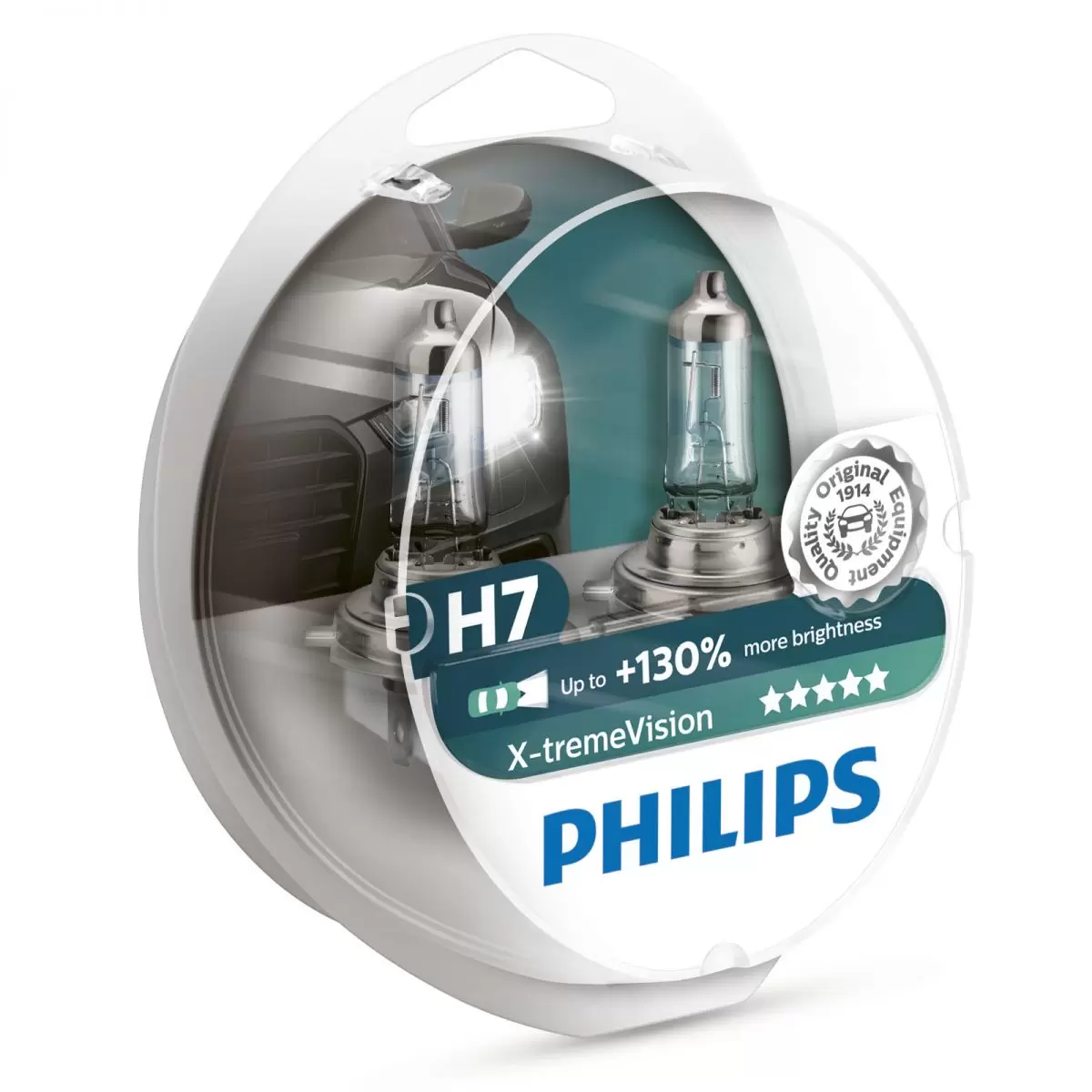 shock that the immense light output of the X-tremeVision is achieved with a close-to-standard 3400K colour temperature.
Unfortunately, the GE Megalight Ultra does not come with a specified Kelvin rating. But don't let this put you off – when a bulb produces a great amount of light in comparison to a standard, the colour temperature is often omitted as unnecessary. This generally means that the bulb will provide a standard light colour.
If you're looking to add a stylish white or blue-tinted light to your vehicle, these ranges are probably not the ones for you. But if you're looking for extra sight, safety and reliability, you've picked the right bulbs. These light colour of these ranges may be standard, but their light output far outstrips that of standard halogens.

So, which bulb is best?
Given the superb quality of each range and the world-class design and engineering standards of their respective manufacturers – it's simply impossible to say! What we can promise, however, is that each range guarantees a magnificent delivery of light and a precise beam projection in a state-of-the-art design. Beyond that, the choice really is yours!