When looking for lighting options to customise your car, many drivers focus on exterior lights. But, upgrading your interior lighting can transform the look of your car just as much as a new set of headlights. There are plenty of options when it comes to interior lighting, and the latest technology allows you to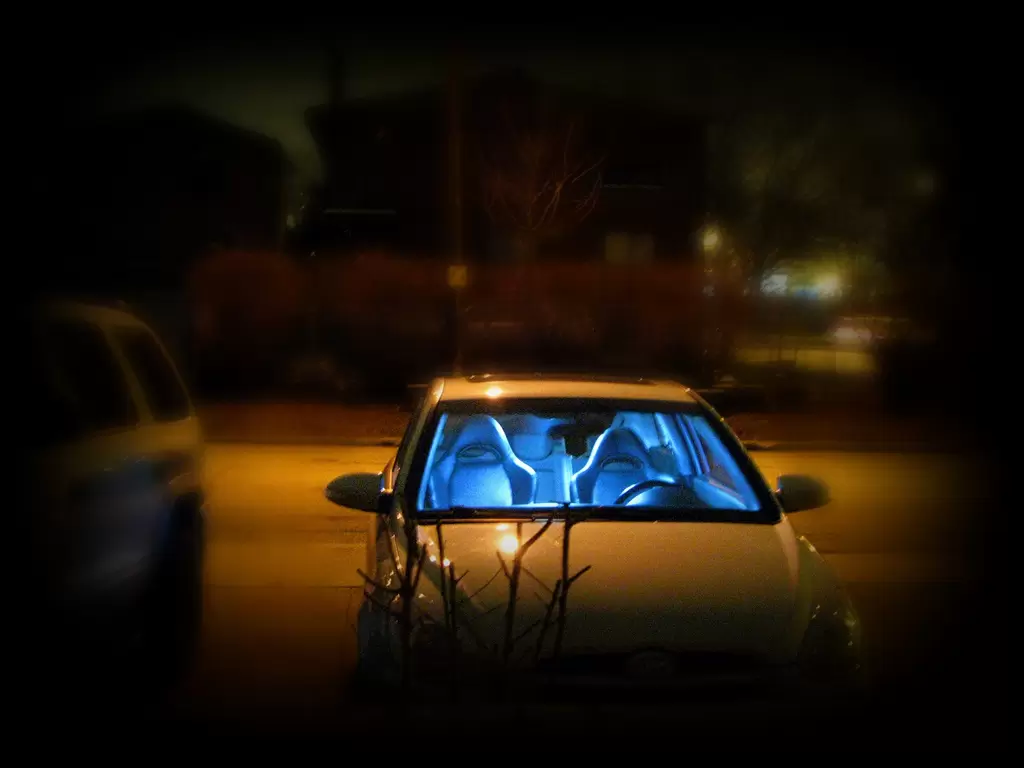 customise every part of your car's interior.
In this article, we'll take a look at what kinds of interior lighting are on the market and explore the best ways to upgrade your interior lights.

Car Interior Lights
All cars come with certain standard interior lights. These are the lights that help you see the inside of your car at night, or (in the days before mobile phones), read a map in the dark. Although these lights are standard equipment, you can choose to upgrade them by installing new bulbs. Let's go over the different types of standard interior lights.
Dome Light for Cars
This is located on the roof in the middle of the car. Typically, this light turns on automatically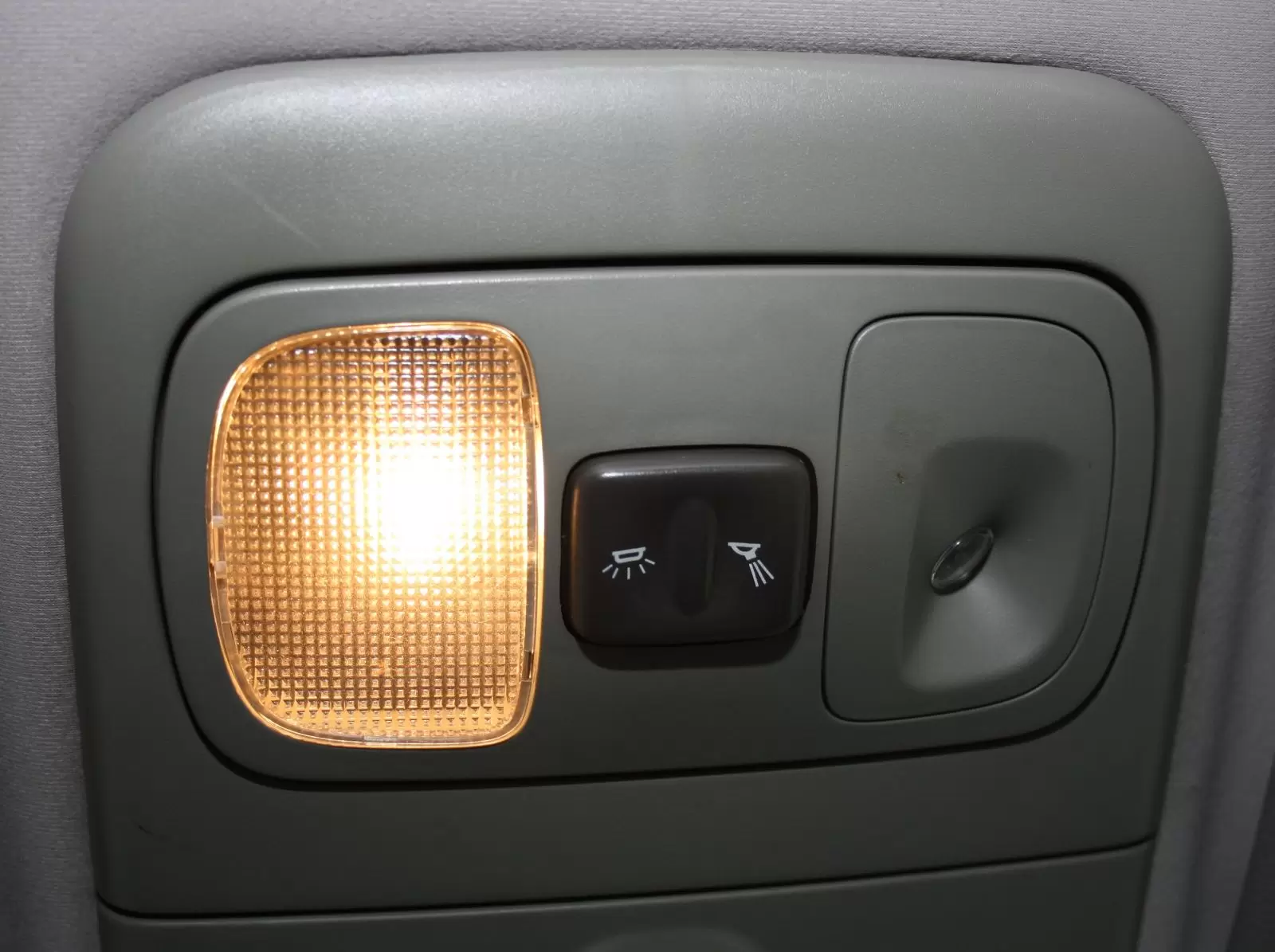 when a door is opened, so it can serve as a warning that you've got an open door. Back seat passengers might also use the dome light to read at night.
Map lights
Your map lights are two small lights on the roof in the very front of the car. As the name suggests, map lights were originally intended to help with reading a map at night. There's one light on each side, so either the driver or passenger can choose to use their light at any time. Like the dome light, map lights will also illuminate when a door is open.
Car Door Lights
On most cars, there is one light located near the bottom of each door. This light comes on when the door is open and allows the driver or passengers entering or exiting the car to see the ground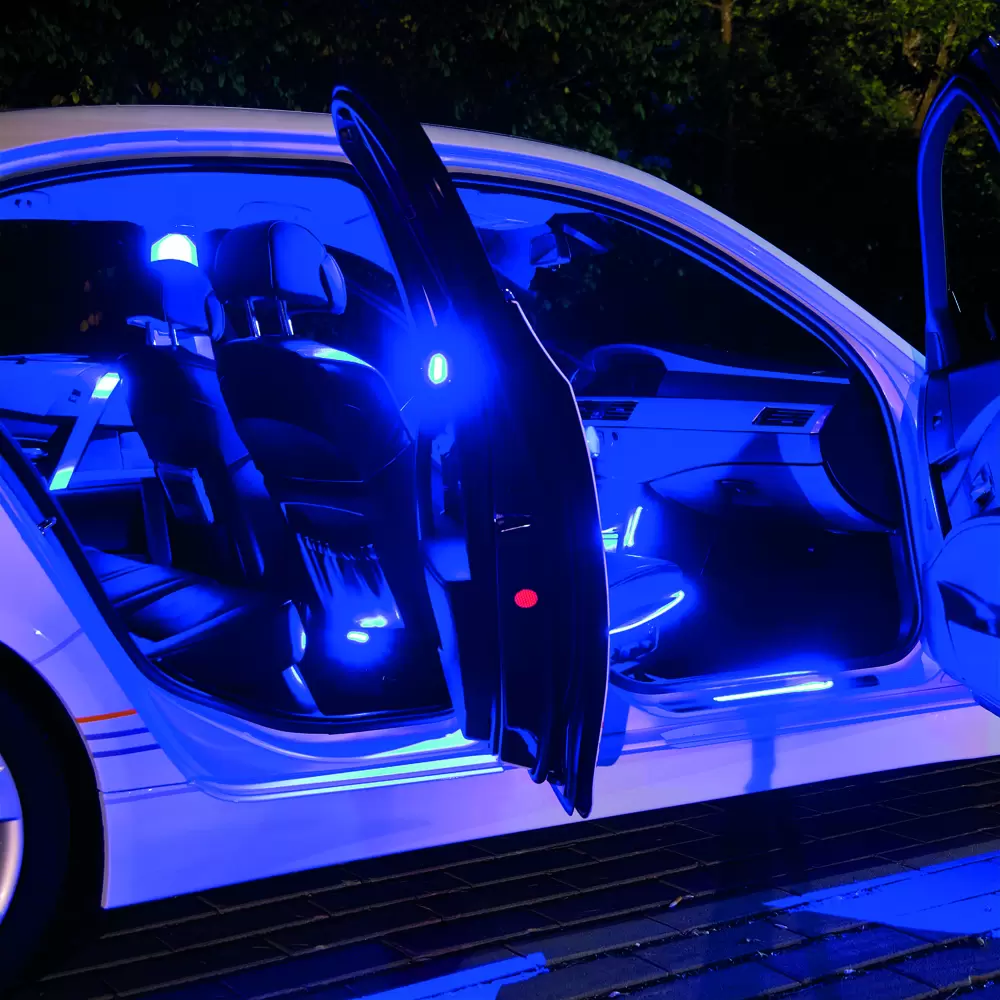 clearly. These are useful when parking somewhere unfamiliar or off road at night.

If you want to get better performance from your interior lighting, your best option is to upgrade to LED. LED bulbs provide a much brighter light than the halogens that come as standard in most vehicles.
In addition to giving off more light, LED bulbs also produce a whiter light than halogen. This allows you to see more clearly, but be careful when turning them on at night. Map lights and dome lights can blind you and other drivers if they're too bright. If you need to turn these on, be sure to keep your eyes on the road. Do not leave your interior lights on continuously whilst driving.
Replacing standard interior bulbs with LED is a simple upgrade and doesn't require replacing the housing or installing any additional equipment. They simply act as a direct replacement.

Interior accent lights
If you want more than just the standard interior lights in your car, you can choose to add a wide variety of accent lights. Many car enthusiasts customise their vehicles by installing additional lighting. The most common way to do this is to use LED strips.
These LED lighting kits typically contain several light strips, along with power wires that connect to your car battery. For even easier installation, many kits come with adapters that allow the light to be plugged into your car's cigarette lighter or another power source.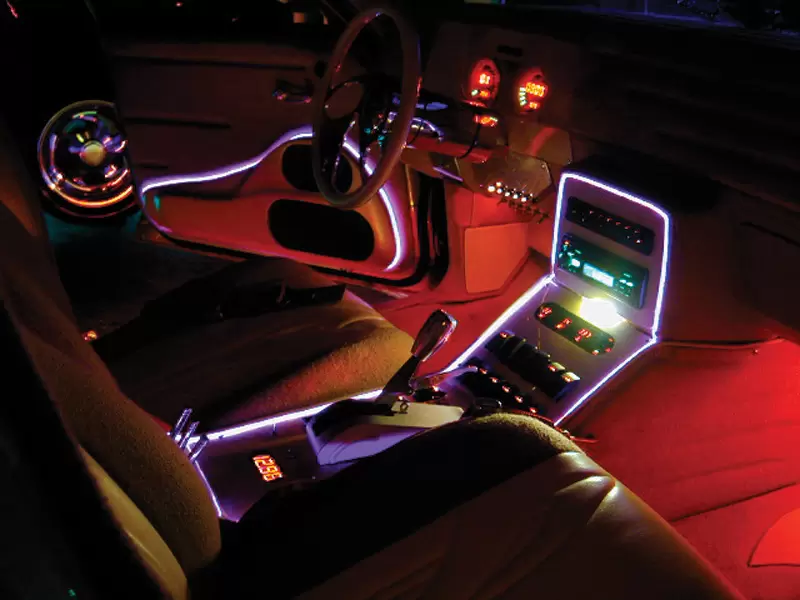 LED light strips can be installed under the dashboard, underneath seats, or in foot wells. You can also find flexible tubes or strips of LED lights, which can be installed along the trim for a unique lighting effect.
Not only are LED accent lights easy to install, they're inexpensive and come in a variety of colours. You can light up virtually the whole interior of your car in any colour without spending a fortune.

Safety and legality
Although customising your car with interior lighting accents makes your car stand out, it's not always a good idea. Certain interior lights are unsafe and are therefore not road legal.
Adding LED light strips to your car is non-road legal in almost all countries. Excessively bright lights can be a distraction to yourself and other drivers and poses a major safety concern.
However, replacing standard interior lights with brighter LED bulbs is perfectly legal and can help you see better at night when needed.