The latest in automotive technology
The OSRAM Night Breaker Unlimited has just landed at PowerBulbs HQ, and it's causing a real buzz in the office. Just when you thought the award winning Night Breaker range couldn't get any better, it just did!
More light
So, what's so special about the OSRAM Night Breaker Unlimited, I hear you ask? Well, let me start by telling you about 110% more light. That's right - the Night Breaker Unlimited produces up to 110% more light on the road in comparison to a standard halogen. With this big increase in light output, you'll be able to see more of the road ahead and most importantly what's going on ahead of you. Hazards and obstacles can be identified easily and there'll be no more squinting at street signs.

More visibility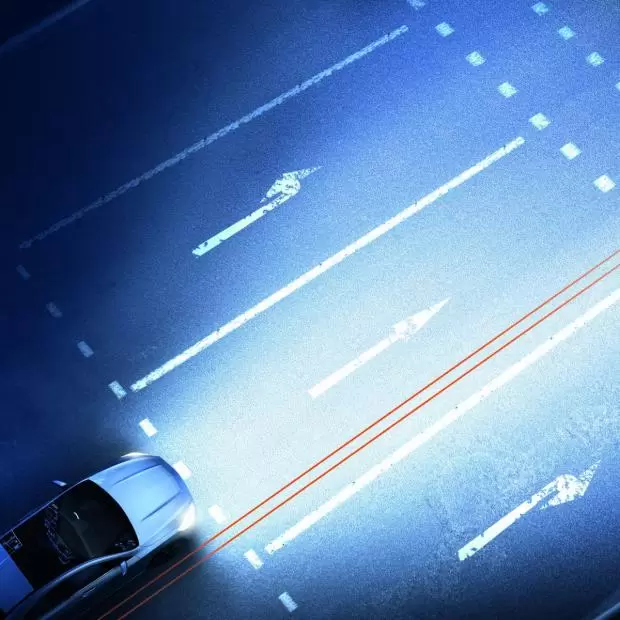 If you decide to fit these brilliant bulbs - and I'm sure you will by the time I've finished filling you in - you'll also benefit from a longer light beam. In fact, in comparison to a standard bulb, the light beam can be up to 40m longer. Thanks to the Night Breaker Unlimited, the road ahead is illuminated and much more visible. Plus, you'll find driving in the dark a more comfortable and less tiresome experience. So more light: check! More visibility: check! What else could the Unlimited range possibly have to offer?

More style
Well, this is the part that's really causing a stir in the PowerBulbs office. For the first time, the ​Night Breaker range not only presents a bulb with maximum performance, it also offers a stylish element too. The innovative OSRAM Night Breaker produces a light that's up to 20% whiter than its predecessor, thanks to a partial cobalt coating of the glass body. With this whiter light you no longer have to sacrifice style for performance, as the Night Breaker Unlimited combines the two perfectly.

More safety
So that's more light, more visibility, and more safety. The OSRAM Night Breaker Unlimited really does tick all the boxes! If you're considering upgrading your headlight bulbs, don't overlook this fantastic product. We're certainly all excited to try it out here at PowerBulbs.
Click here to shop the OSRAM Night Breaker Unlimited now. Several fittings are available to purchase now with the others soon to follow. We'll keep you up to date on our Facebook and Twitter pages.