We all know that headlights serve a practical purpose, but for many of us, they're also a great way to add extra style to your vehicle. The idea of installing custom headlights to make your car look the bee's knees may seem like a good one. However, it's worth bearing in mind that these devices often come with a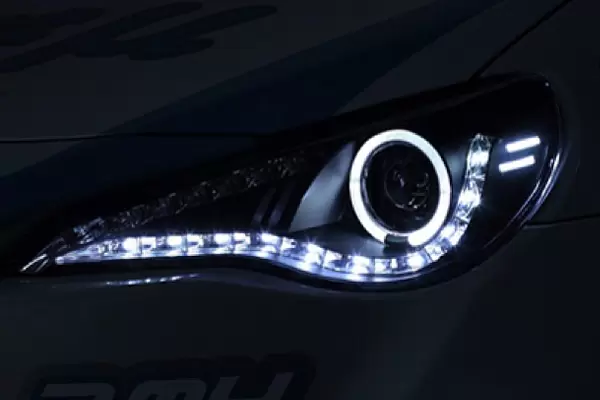 number of reliability and safety issues. In some countries, there are even laws banning their use.
Regardless of how good these custom headlights look on your car, we strongly recommend that you avoid them. It's always better to use products from reliable manufacturers that have been designed and tested thoroughly with a warranty included.
Keep reading to find out the reasons why we think it's best to steer clear of custom headlights...
 
They have poor reliability
Custom headlights tend to suffer from reliability issues in three main areas:
Heat dissipation
Headlights normally generate a lot of heat, even when your car is using low-consumption LED bulbs. Heating issues are addressed as part of the lamp design process - manufacturers will run lab tests to ensure their bulbs will achieve effective heat dissipation.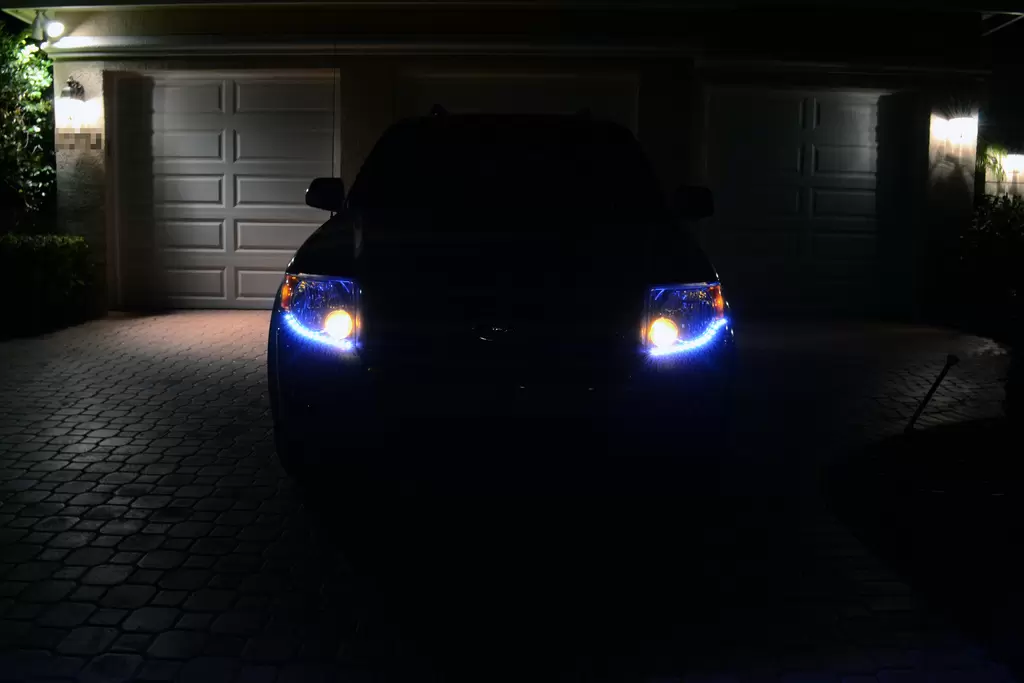 Custom headlights are often designed based only on appearance, without any time spent on engineering details. It's likely you'll end up wasting money, since the product is neither certified nor covered by a warranty in most cases.
Energy efficiency
Those who install custom headlights tend to go overboard with light output in an attempt to make their product look more impressive. The problem with this is that light production requires electrical energy, and an excessive lighting output increases the load on your car's alternator. In other words, custom headlights that are excessively powerful have a negative impact on your fuel economy.
Compatibility
The lighting industry uses standard bulb sizes and bases in order to ensure compatibility. Although the lights used inside cars may be exempt in some special cases, external lamps such as headlights and brake lights are always regulated due to the important functions they accomplish.
Custom headlights often have unusual shapes and design features, and their electrical connection to standard bases tends to be improvised. This can result in an unreliable and potentially dangerous connection, which may cause your headlights to fail suddenly - not good news if you're already out on the road!
They have road safety issues
Properly designed headlights have important features, including maximising visibility on the road whilst minimising glare for other drivers. Custom headlights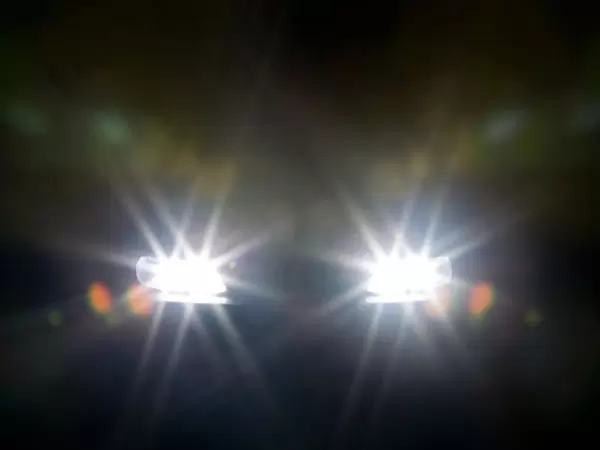 are often installed without any consideration for their optical performance and this can impact you and other drivers.
 
Low and high beams
International regulations require headlights to have two operating modes:
High/main beam - used when visibility is very poor but can dazzle other drivers
Low/dipped beam - this is used during normal night time driving
Custom headlights are not always designed with these two modes in mind. Some of them work in permanent high-beam mode, meaning that you'll constantly dazzle other drivers and cause accidents.
Custom headlights are not always a good idea. They're plagued by issues such as premature failure, low energy efficiency and poor integration with standard electrical componenets found on cars. They can also cause nasty accidents due to the glare they cause for other drivers. We would recommend trying an upgrade for your existing headlights instead.
Which upgrade is right for me?
There are plenty of styling options to choose from that will give you a sleek and stylish look on the road, without the need for a custom headlight.
Halogen

The Philips WhiteVision range produces a colour temperature of up to 4300K, delivering a white light on the road that remains road legal.
OSRAM's Cool Blue Intense bulbs produce a similar effect to the WhiteVision, thanks to a colour temperature of up to 4200K.
For the closest colour match to a factory-fitted Xenon HID, choose Philips Diamond Vision. A colour temperature of 5000K delivers an ice white light. Please note - these bulbs are not road legal.

Xenon HID

M-Tech's range of Xenon HID bulbs are available in a variety of colour temperatures, ranging from 4300K right up to 12000K. You'll benefit from extra light on the road than standard, along with that extra touch of style.
Philips' Xenon WhiteVision range produces a colour temperature of up to 6000K, for an ice white light with a blue tint.
All of our Xenon HID bulbs are 100% genuine - you won't find any cheap fakes here!

HID Conversion Kits

Want the Xenon look but can only fit halogens in your car? Why not try M-Tech's HID Conversion Kits? You'll be able to convert your halogen headlights into Xenon HID, for the optimal style boost on the road.
All of our HID kits come with a free 12 month warranty.
 
If you're struggling to decide or need more help with fitting information, please get in touch. Our friendly customer service team can help you with any questions you may have :)