What is a HID Conversion Kit?
To get xenon bulbs to fit your halogen car, you will need to install a conversion kit. This is a system that allows you to fit and use xenon bulbs in your halogen headlights.
Sounds perfect, right? It does in theory, but there can be problems that come with HID kits. The two main worries are road legality and quality of product.
 
Are HID kits made to a high quality?
We can't speak for all conversion kits, but some of the ones that we've come across are not always manufactured in high-quality factories to OEM standards.
If you're looking to buy a kit, we would strongly recommend that you purchase from a reputable brand. Poor quality kits can cause your bulbs to fail early or even cause damage to your vehicle. We now offer high-quality M-Tech HID Conversion Kits at PowerBulbs that are manufactured to a high standard with good materials. Every order of these kits comes with a free 12 month warranty for peace of mind.

The seller says the kit is road legal. Is this true?
Xenon HIDs are only road legal if the headlight unit is correctly E marked. If you're unsure, you're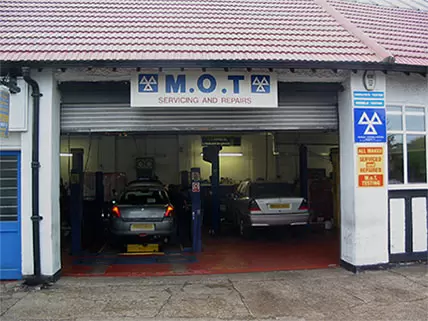 looking for an ECE R99 certification. There are only two ways for a HID kit to qualify as road legal:
If the whole headlight unit is replaced with one specifically designed for HID.
The existing headlight unit would have to be reassessed for compliance and then assigned a new 'E' mark.
As you can imagine, this is very costly and causes a lot of hassle. However, unless you take these steps when converting halogen to HID, your vehicle will not be road legal.
 
What if the seller says that the conversion kit will pass my MOT?
The kit may pass, but that does not necessarily mean that it is road legal.
 
Does it matter if the kit is legal or not?
That comepletely depends on each individual driver and whether they want to risk their luck using the kit. If you find that you're asking yourself this very question, you may want to take the following points into account:
Adding the kit may void your insurance and any warranty you may have on your vehicle. It's best to check this out before you buy!
HID kits can pose a safety risk to the emergency services. If yo're part of an accident, the kit may not switch off which could cause lots of problems. Factory-fitted bulbs are designed to switch off in the event of a collision, and many conversion kits don't have this feature.
 
What are my other options?
If you're after a xenon HID effect or more light on the road, there are lots of halogen headlights that can help you achieve your automotive lighting goals.
 
I want more light on the road
Our range of maximum performance bulbs produce extra light on the road in comparison to a standard halogen. Our top recommendations are the Philips X-treme Vision Pro150 and OSRAM Night Breaker Laser. Both of these bulbs offer over 100% more light on the road than a standard bulb, helping you to spot potential hazards on the road with ease.
I want a whiter light
For those of you wanting a HID effect, our range of styling bulbs provide a close colour match to factory-fitted Xenons.
We have both road legal and non-road legal options. The OSRAM Cool Blue Intense Next Gen (up to 4800K) range produce a strong white light on the road and is fully road legal.
If you're looking for a very close colour match to factory-fitted HIDs, we would recommend the Philips Diamond Vision. With a colour temperature of 5000K, this bulb is our whitest halogen and will give you optimum style on the road. Please note that Philips Diamond Vision bulbs are not road legal.

You could also try the PIAA Hyper Arros. These bulbs have a colour temperature of 6000K, producing a stylish, strong white/blue light.
On most cars, it's really simple to replace halogen bulbs yourself at home. Just check the vehicle handbook or our handy blog post for a general guide.
Unlike HID conversion kits, you can install halogens bought from PowerBulbs with confidence. We only buy genuine, OEM quality bulbs directly from Philips and OSRAM, world leaders in automotive lighting.