***Please note – this item can only be shipped within the UK***
Specification

| | |
| --- | --- |
| Manufacturer | Philips |
| SKU | HRK00XM |
| EAN | 8727900399769 |
Banish yellow headlight lenses
The Philips Headlight Restoration Kit with UV Protection will restore your dull, hazy and yellowed headlight lenses to a like-new appearance.
No need for tools such as a household drill – the Philips Headlight Restoration Kit needs no extra power to get your lenses looking great. The kit is simple to use – it only takes 30 minutes and four simple steps to get both your headlights back to their best.
UV coating technology
It's important to keep your lenses looking their best, as hazy headlights can affect the light output of your bulbs which could potentially cause problems during night time driving. The UV coating technology helps to keep your headlight lenses bright and shiny for much longer in comparison to other restoration kits, as it protects the lens from discolouration and exposure to the sun.
4 simple steps + 30 minutes = happy headlights
We've put together this handy guide to show you how easy it is to use the Philips Headlight Restoration Kit with UV Protection.
Included in the kit (enough to restore two headlights):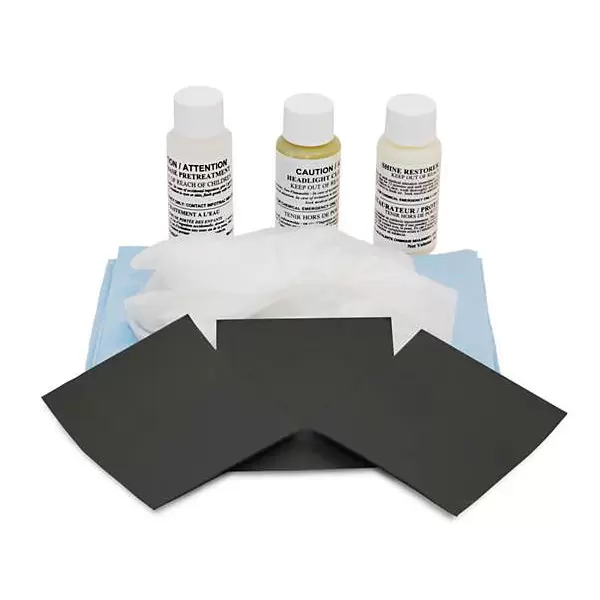 Water-based pre-treatment
Premium cleaner polish
Shine Restorer/Preserver
600 Grit sandpaper (coarse)
1500 Grit sandpaper (medium)
2000 Grit sandpaper (fine)
Paper towels
Gloves
You'll need to add:
Masking tape
Spray bottle with water
Sponge
Preparation
Wash the lens with water and a sponge (not included in the kit) to get rid of any dirt or debris. Use masking tape (not included in the kit) to tape along the trim of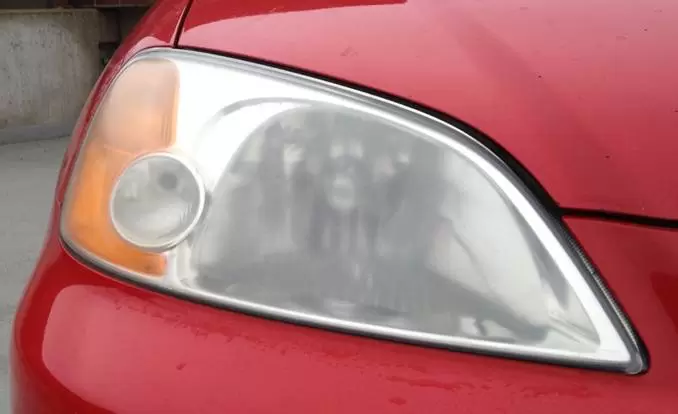 the lens to protect your car's paintwork.
Stage One: Clean
Vigorously shake the water-based pre-treatment and then generously apply it to a paper towel folded into four. Apply it to the lens with a circular motion. Don't use it all at this stage – you'll need some later.
When no more dirt comes off onto the paper towel, you're ready to move to the next step.
Stage Two: Sand
Spray the lens with water. If your headlight has extensive scratches, start with the 600 Grit sandpaper and sand the whole lens. Switch to the 1500 Grit (you know you're done with the 1500 Grit when the headlight has an even, white finish), and then the 2000 Grit (which should reduce the sanding lines), spraying and sanding the whole lens each time. Make sure you sand in a straight motion to create an even finish.
If you notice your sandpaper becoming dry, keep spraying it with water to prevent the build-up of particles that could potentially give you an uneven finish.

Stage Three: Polish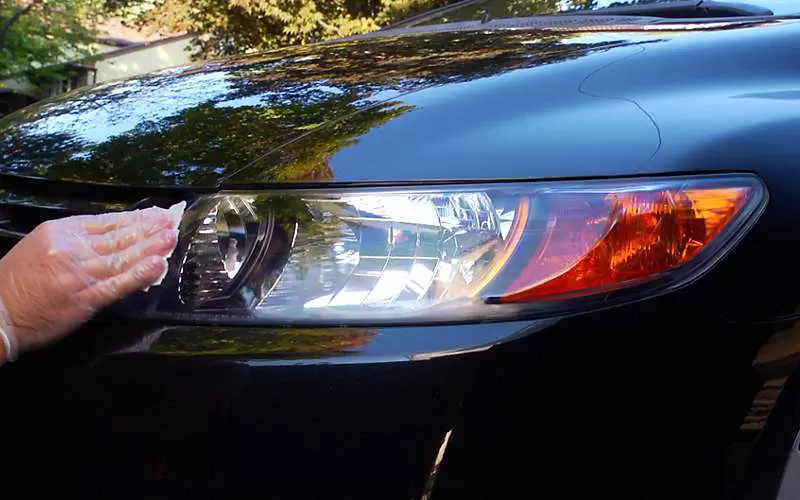 Shake the Premium cleaner polish well and apply to the lens in a circular motion using another paper towel. When your headlight looks bright and shiny, wipe off the residue using the rest of the water-based pre-treatment.
Stage Four: UV Restore
Apply a liberal amount of the Shine Restorer/Preserver to the lint free paper towel (make sure the towel is saturated). Apply smoothly to the surface of the lens, avoiding any runs or bubbling of the liquid. Apply several coats of this, making sure the previous coat is completely dry each time. This is a crucial step - the UV protection will help to keep your headlights looking better for longer.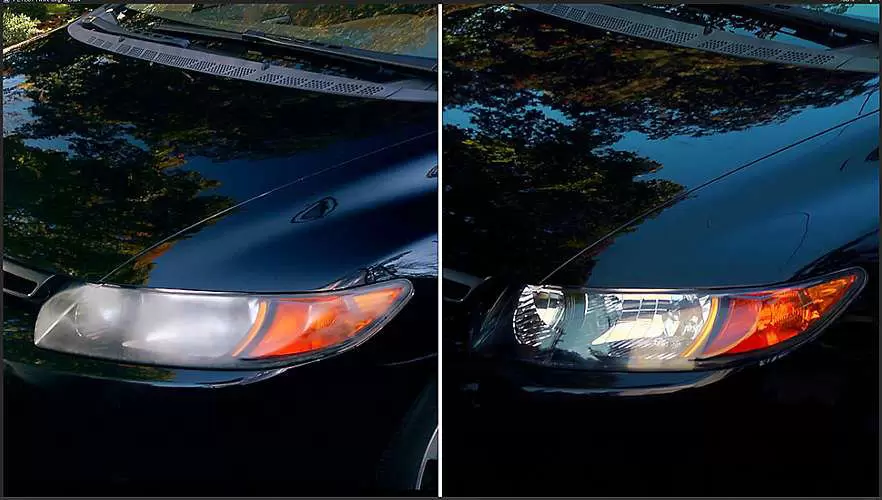 Let the Shine Restorer/Preserver dry for 10 minutes. When dry, your headlights should look as good as new! Take a look at this before and after photo to see the great results you can achieve from the Philips Headlight Restoration Kit with UV Protection.