Wave goodbye to scratches
The award winning Quixx Paint Scratch Remover will restore your vehicle's paintwork to its former glory. Ideal for a wide range of paint types, including gloss and metallic, this premium repair system targets all depths of scratch and removes them for a professional finish. This easy-to-use kit will help you save on costly paint repairs in the long run and prolong the quality of your paint.

Award winner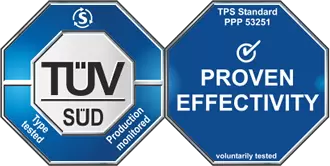 This kit is a multiple award winner, receiving Test Winner status in Auto Strassenverkehr and Consumer Reports Magazine. It was also rated excellent in Auto Plus magazine.
The Paint Scratch Remover was the first of its kind to be awarded the TÜV test seal of approval and has also passed the strict testing of DEKRA, the German testing institute, receiving a 'very good' status.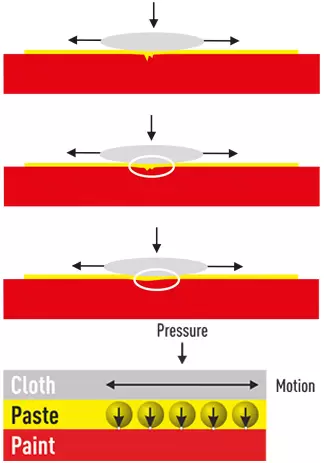 Quixx Plastic Deformation Technology
The specialist technology used in the Paint Scratch Remover Kit works as a 3-step process:
The Quixx polish lightly dissolves the clear paint on the scratched area.
The fine, spherical particles that make up the polish stretch the paint around the scratch, causing it to 'flow'. As you polish, you move the paint to fill the scratched area.
There's no need to worry about the paint itself. As you continue to polish the scratch, the edges are smoothed out for an even, like-new finish.

Step-by-step guide
Included in the kit:
3000 grit sandpaper
Quixx Repair Tube #1
Quixx Finish Tube #2
Polishing rags
You'll also need some water and a paper towel (not included in the kit)
Wet the sandpaper with water and sand the scratch gently for 15 seconds. Do not sand for any longer than this as you could begin to damage the layer of paint. If you only have light scratches, do not sand and begin the process on step 2.
Wipe the scratch clean of any sanding or water residue and apply a small amount of Quixx Repair Tube #1 directly to the affected area. Polish the scratch using the rag for approximately 2 minutes. Work at a right angle to the scratch and make sure to apply as much pressure as possible.
After 2 minutes, use a damp cloth to wipe away any remaining residue and then apply a small amount of Quixx Finish Tube #2. With the second polishing rag and a similar amount of pressure, polish in circular motions to achieve a glossy appearance.