The Philips Vision Moto series have been designed with safety in mind. The bulbs produce 30% more light on the road than a standard lamp, to help you react more quickly to obstacles and avoid collisions when out riding.
The best-value choice
If you're after an economical lamp solution but don't want to compromise on safety, look no further than the Philips Vision Moto range.
With 30% more light on the road than standard, you'll benefit from being able to see farther on the road. An improved light beam performance means that you'll be able to react faster to potential hazards. Plus, with the extra light you're getting from the Vision Moto, you'll also be able to be spotted by other motorists with greater ease.
Best-in-class
Only the best, high-quality materials go into the production of Philips bulbs. UV-Quartz glass is strong, highly resistant to temperature extremes and vibrations, and thermal shocks. Because of this UV Quartz glass, the bulbs are able to produce a more powerful light due to the capability for increased pressure inside the bulb itself.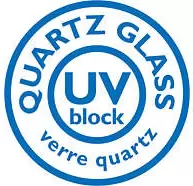 Original Equipment quality
All CityVision Moto bulbs are built to Original Equipment quality, are tested to the highest specifications, and are certified (ISO 9001, ISO 14001 and QSO 9000) to the highest ECE requirements.