The new innovation in light has arrived! The OSRAM Night Breaker Laser range is the ideal choice for drivers who want maximum performance combined with new technology and a striking look.
Laser precision
The new OSRAM Night Breaker Laser range is uniquely designed to offer optimal performance and a striking look. A laser etched precision window ensures optimal light distribution on the road, meaning that you'll get a precise beam that's up to 40m longer than a standard halogen.
The pure Xenon gas filling, combined with a highly engineered filament, produces up to 130% more light on the road and a light that's up to 20% whiter than standard.
The bulb itself is etched with 'Night Breaker' for a distinctive appearance.

Maximum performance
With this extra light on the road, the OSRAM Night Breaker Laser increases your visibility of the road ahead. You'll be able to spot potential hazards with ease.
All Night Breaker Laser bulbs are fully road legal and ECE approved.

OSRAM Approved Partner
Counterfeit bulbs are an increasing problem in the automotive industry. OSRAM are now fighting back against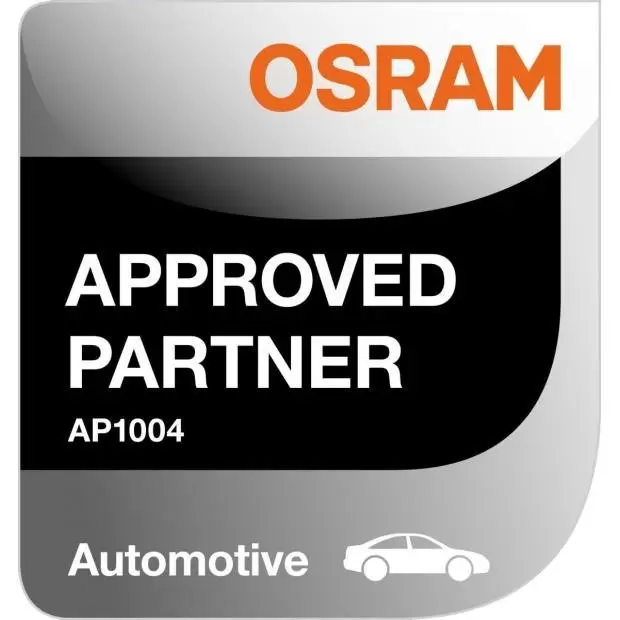 fake lamps, and are helping customers to make the right choice when buying online.
As part of their Approved Partner Programme, we are authorised and recommended by OSRAM. When you shop with us, you're getting the highest quality, genuine products, supplied to us directly by the manufacturer.
You can find out more about OSRAM's Approved Partner Programme here.
Please note: due to their increased brightness, these bulbs are expected to have a shorter lifespan. We can only offer a 6 month warranty on the OSRAM Night Breaker Laser range.