Add a striking and individual look to your car with OSRAM LEDambient. This range of interior and exterior lighting options allow you to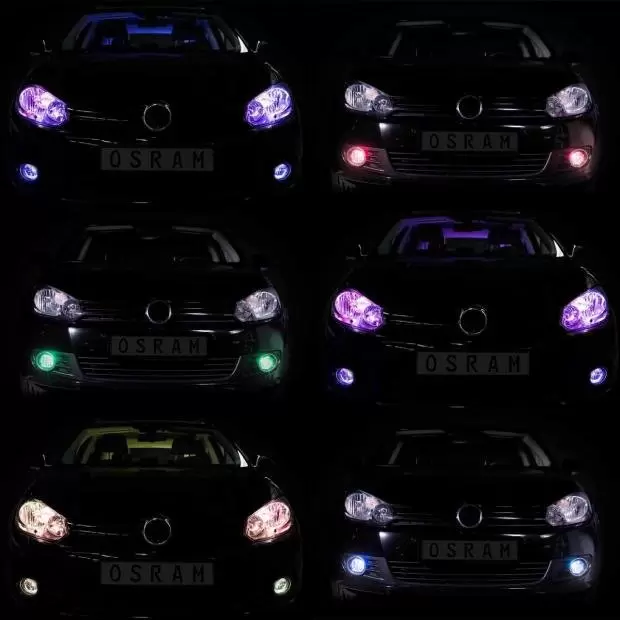 customise your vehicle using LED and Bluetooth technology. Customise the look of your car and express your individuality.

Colourful style for your fog lights
Want a distinctive and colourful look for your fog lights? Choose OSRAM LEDambient HYBRID CONNECT. Available in a variety of fittings, this kit allows you to easily replace your existing fog light bulbs with a boost of colour and style from the inside.
Included in the kit are two high-performance halogen bulbs, enhanced with colour-changing LED technology. LEDambient HYBRID CONNECT is easy to install. Simply replace your existing fog light bulbs with HYBRID CONNECT, connect the wiring, and you're ready to project some serious style on the road.
For more instructions, take a look at our step-by-step installation guide here.
Please note these bulbs are not road legal.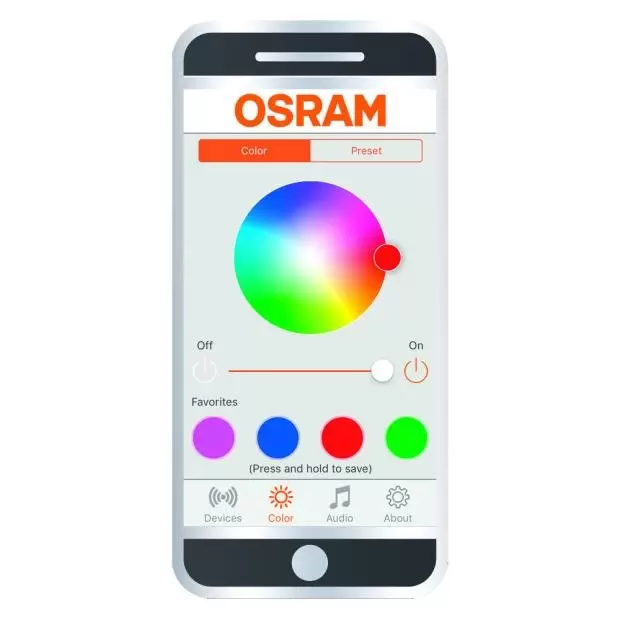 LEDambient app
Customising the colour of your headlights or your interior has never been easier. Simply download the LEDambient Connect app onto your smartphone and you'll be able to control the colour and timings of your stylish new lights on any vehicle. You can also sync your music to the PULSE CONNECT using the Party Mode feature, and the lights will pulse to the beat of your tunes.
You can download the OSRAM LEDambient app here.

OSRAM Approved Partner
Counterfeit bulbs are an increasing problem in the automotive industry. OSRAM are now fighting back against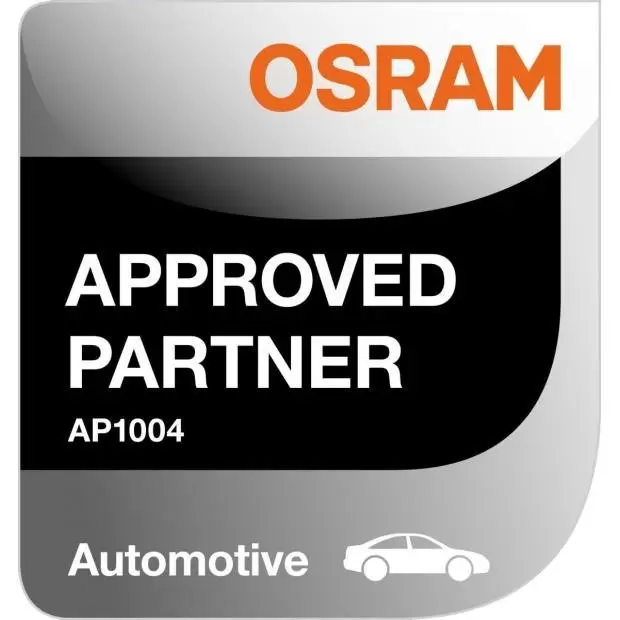 fake lamps, and are helping customers to make the right choice when buying online.
As part of their Approved Partner Programme, we are authorised and recommended by OSRAM. When you shop with us, you're getting the highest quality, genuine products, supplied to us directly by the manufacturer.
You can find out more about OSRAM's Approved Partner Programme here.