Are high wattage headlight bulbs legal?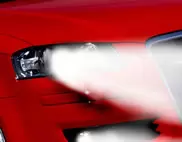 Traditionally, the only way to get more light on the road was to increase the wattage of the headlight bulb used. That seems a logical idea, doesn't it? Well, it's true that increasing the wattage does increase the light output, but it can also cause a number of problems, including:
Reduced life expectancy
Increased heat which can melt wiring and/or plastic lenses
As a result, high wattage bulbs are not legal in the EU. Advances in car headlight bulb technology now make it possible to get more light on the road, stay road legal and experience reasonable longevity. This new generation of products utilise xenon gas - a more efficient and effective gas. Quality Xenon bulbs can deliver up to 90% more light on the road, with some of the leading products being Philips X-treme Vision +130 and Osram Night Breaker Unlimited. These products:
Deliver up to 130% more light on the road
Generate no extra heat
Will not melt or discolour plastic lenses
Are fully road legal in the EU
Give a whiter, crisper light and longer beam
Motorists are therefore advised to utilise these technological advances and upgrade their headlights to xenon bulbs.You can order the latest upgrade headlight bulbs, with free worldwide shipping, from the leading car and motorcycle headlight bulbs specialist, PowerBulbs.